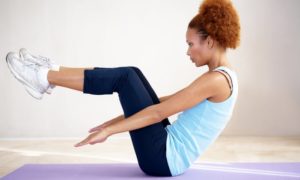 Improve Physical Fitness with Online Yoga and Tai Chi Practice
By John M. de Castro, Ph.D.
"Once tai chi and yoga are broken down individually, it's safe to say, they're almost identical in benefits and components. The main difference is in execution. Yoga involves holding poses and postures. Tai chi is performed in a dance-like, martial arts form. Both can be rigorous, or low impact, depending on the person's fitness level." – KXTV
Tai Chi has been practiced for thousands of years with benefits for health and longevity. Tai Chi training is designed to enhance function and regulate the activities of the body through regulated breathing, mindful concentration, and gentle movements. Only recently though have the effects of Tai Chi practice been scrutinized with empirical research. It has been found to be effective for an array of physical and psychological issues. It appears to strengthen the immune system, reduce inflammation, increase the number of cancer killing cells in the bloodstream and improve cardiovascular function.
Yoga practice has been shown to have a myriad of benefits for psychological and physical health. It is both an exercise and a mind-body practice that stresses both mental attention to present moment movements, breath control, and flexibility, range of motion, and balance. It has been shown to improve balance and flexibility in older individuals.  It is safe and can be practiced by anyone from children to seniors. Recently, there have been a number of high-profile athletes who have adopted a yoga practice to improve their athletic performance.
Both Tai Chi and Yoga are taught in studios by experienced teachers. But this is often not convenient or available. An alternative is online teaching and practice. There is, however, little known regarding the effectiveness of these online programs. In today's Research News article "Effects of Online Yoga and Tai Chi on Physical Health Outcome Measures of Adult Informal Caregivers." (See summary below or view the full text of the study at: https://www.ncbi.nlm.nih.gov/pmc/articles/PMC6329221/ ), Martin and Candow recruited informal caregivers and randomly assigned them to receive 12 weeks of 150 minutes per week of either online vinyasa yoga or online Tai Chi practice. The participants were measured before and after training for muscle strength and endurance, handgrip strength, walking speed, balance, and flexibility.
They found that both groups improved on all measures from the baseline to the completion of training. There were no significant differences found between yoga and tai chi practices except in the case of chest press endurance and abdominal curl up where yoga practice was superior to Tai Chi practice. Hence, both yoga and Tai Chi practice improved the physical abilities of these informal caregivers with yoga practice being slightly better.
Caregivers tend to be fairly inactive. So, the engagement in yoga or Tai Chi exercises may be important for the overall health of the participants and their ability to provide care and not burnout. An important component of this study was that the training was done online. Caregivers are usually stressed and have little free time. So, the ability to practice according to their own schedules and at home is a major advantage.
So, improve physical fitness with online yoga and Tai Chi practice.
"Tai Chi as a powerful tool for disease-prevention—deep relaxation may initiate more of our "disease-fighting" genes when relaxation-exercises are performed routinely over time." – Jeremey Wiseman
CMCS – Center for Mindfulness and Contemplative Studies
This and other Contemplative Studies posts are also available on Google+ https://plus.google.com/106784388191201299496/posts and on Twitter @MindfulResearch
Study Summary
Martin, A. C., & Candow, D. (2019). Effects of Online Yoga and Tai Chi on Physical Health Outcome Measures of Adult Informal Caregivers. International journal of yoga, 12(1), 37-44.
Abstract
Aims:
This study aimed to investigate the effects of online Vinyasa Yoga (VY) and Taijifit™ (12 weeks) in informal caregivers (≥18 years of age).
Methods:
Twenty-nine participants were randomized to two groups: VY (n = 16, 55.87 ± 12.31 years) or Taijifit™ (n= 13, 55.07 ± 12.65 years).
Main Outcome Measures:
Prior to and following the study, assessments were made for muscle strength (1-RM leg press, chest press, and handgrip), muscle endurance (leg press and chest press; maximal number of repetitions performed to fatigue at 80% and 70% baseline 1-RM, respectively), abdominal endurance (maximum number of consecutive curl-ups to fatigue), tasks of functionality (dynamic balance and walking speed), and flexibility (sit and reach).
Results:
There was a significant increase over time for muscle strength, muscle endurance, tasks of functionality, and flexibility (P = 0.001). The VY group experienced a greater improvement in chest press endurance (VY: pre 19.25 ± 5.90, post 28.06 ± 7.60 reps; Taijifit™ pre 15.69 ± 4.49, post 21.07 ± 5.85 reps; P = 0.019) and abdominal endurance (VY: pre 37.12 ± 31.26, post 68.43 ± 55.07 reps; Taijifit™ pre 19.23 ± 19.00, post 32.07 ± 20.87 reps; P = 0.034) compared to the Taijifit™ group.
Conclusions:
VY and Taijifit™ are effective for improving muscle strength and endurance, tasks of functionality, and flexibility in informal caregivers. VY led to greater gains in chest press endurance and abdominal curl-ups.
https://www.ncbi.nlm.nih.gov/pmc/articles/PMC6329221/