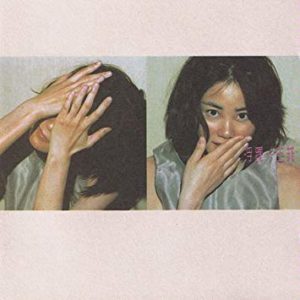 Improve Anxiety Disorders with Mindfulness
By John M. de Castro, Ph.D.
"it's clear that mindfulness allows us to interrupt automatic, reflexive fight, flight, or freeze reactions—reactions that can lead to anxiety, fear, foreboding, and worry." – Bob Stahl
Anxiety disorders are the most common mental illness in the United States, affecting 40 million adults, or 18% of the population. A characterizing feature of anxiety disorders is that the suffer overly identifies with and personalizes their thoughts. The sufferer has recurring thoughts, such as impending disaster, that they may realize are unreasonable, but are unable to shake. This may indicate that treating the cognitive processes that underlie the anxiety may be an effective treatment. Indeed, Mindfulness practices have been shown to be quite effective in relieving anxiety.
Anxiety disorders have generally been treated with drugs. But, there are considerable side effects and these drugs are often abused. There are a number of psychological therapies for anxiety. But, about 45% of the patients treated do not respond to the therapy. So, there is a need to develop alternative treatments. Recently, it has been found that mindfulness training can be effective for anxiety disorders. Mindfulness-Based Cognitive Therapy (MBCT) was developed to treat depression but has been found to also be effective for other mood disorders. MBCT involves mindfulness training, containing sitting and walking meditation and body scan, and cognitive therapy to alter how the patient relates to the thought processes that often underlie and exacerbate mood disorders. MBCT has been found to help relieve anxiety.
Although the ability of Mindfulness-Based Cognitive Therapy (MBCT) to relieve anxiety is well established in western populations, there is less research employing oriental populations. In today's Research News article "Feasibility study of mindfulness-based cognitive therapy for anxiety disorders in a Japanese setting." (See summary below or view the full text of the study at: https://www.ncbi.nlm.nih.gov/pmc/articles/PMC6127937/ ), Sado and colleagues recruited Japanese participants who were diagnosed with either panic disorder, social anxiety disorder, obsessive compulsive disorder, or generalized anxiety disorder. They were provided with an 8-week program of MBCT. The participants met in groups for 2 hours, once a week, and were asked to practice at home. They were measured before, during, and after training and 4 and 8 weeks later for mindfulness, anxiety, depression, psychological distress, health status, quality of life, agoraphobia, and social anxiety disorder.
They found that after treatment there were significant increases in mindfulness and decreases in anxiety and agoraphobia that were maintained 8 weeks after the end of treatment. There was also a significant improvement in psychological distress after treatment, but this was not maintained at follow-up. These results are similar to those observed in western populations. So, it appears that MBCT is similarly effective in eastern (Japanese) anxiety disorder sufferers. This suggests that MBCT is a safe and effective treatment for anxiety disorders in a wide range of patients, races, and cultures.
So, improve anxiety disorders with mindfulness.
"A review of 47 studies showed a 5 percent to 10 percent reduction in anxiety symptoms and a 10 percent to 20 percent improvement in depression in individuals who meditated." – Nicole Ostrow
CMCS – Center for Mindfulness and Contemplative Studies
This and other Contemplative Studies posts are also available on Google+ https://plus.google.com/106784388191201299496/posts and on Twitter @MindfulResearch
Study Summary
Sado, M., Park, S., Ninomiya, A., Sato, Y., Fujisawa, D., Shirahase, J., & Mimura, M. (2018). Feasibility study of mindfulness-based cognitive therapy for anxiety disorders in a Japanese setting. BMC Research Notes, 11, 653. http://doi.org/10.1186/s13104-018-3744-4
Abstract
Objective
Mindfulness-based cognitive therapy (MBCT) could be a treatment option for anxiety disorders. Although its effectiveness under conditions of low pharmacotherapy rates has been demonstrated, its effectiveness under condition of high pharmacotherapy rate is still unknown. The aim of the study was to evaluate effectiveness of MBCT under the context of high pharmacotherapy rates.
Results
A single arm with pre-post comparison design was adopted. Those who had any diagnosis of anxiety disorders, between the ages of 20 and 74, were included. Participants attended 8 weekly 2-hour-long sessions followed by 2 monthly boosters. Evaluation was conducted at baseline, in the middle, at end of the intervention, and at follow-up. The State-Trait Anxiety Inventory (STAI)-state was set as the primary outcome. Pre-post analyses with mixed-effect models repeated measures were conducted. Fourteen patients were involved. The mean age was 45.0, and 71.4% were female. The mean change in the STAI-state at every point showed statistically significant improvement. The STAI-trait also showed improvement at a high significance level from the very early stages. The participants showed significant improvement at least one point in some other secondary outcomes.
https://www.ncbi.nlm.nih.gov/pmc/articles/PMC6127937/