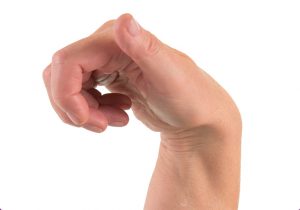 Reduce Muscular Spasticity After Stroke with Mindfulness
By John M. de Castro, Ph.D.
"Mindfulness can have a profound effect on stroke rehabilitation by changing your brain and increasing motivation to recover." – Flint Rehab
Every year, more than 795,000 people in the United States have a stroke and it is the third leading cause of death, killing around 140,000 Americans each year. A stroke results from an interruption of the blood supply to the brain, depriving it of needed oxygen and nutrients. This can result in the death of brain cells and depending on the extent of the damage produce profound loss of function. Even after recovery from stroke patients can experience residual symptoms. Problems with balance and falling are very common. About 30% of stroke survivors develop spasticity, where the muscles become stiff, tighten up, and resist stretching. Obviously, spasticity can interfere with regaining movement after stroke.
The ancient mindful movement technique Tai Chi and Qigong are very safe forms of gentle exercise that appears to be beneficial for stroke victims including improving balance. Tai Chi involves both gentle exercise and mindfulness practice. This raises the possibility that mindfulness practice by itself may be beneficial for stroke victims.
In today's Research News article "Mindfulness Meditation Effects on Poststroke Spasticity: A Feasibility Study." (See summary below or view the full text of the study at: https://www.ncbi.nlm.nih.gov/pmc/articles/PMC6585237/), Wathugala and colleagues recruited stroke patients with spasticity, aged 45 to 76 tears and provided them with a 14 day mindfulness training program with one guided session and 13 home practice sessions including body scan and sitting meditations. They were measured before and after training for spasticity, upper limb sensorimotor impairments, quality of life, anxiety, depression, and mindfulness.
They found that the mindfulness training resulted in a significant reduction in spasticity and improvements in the quality of life facets of energy, personality, and work productivity. In addition, the greater the self-reported quality of meditation the greater the reduction in spasticity. Written comments from the participants indicated that they enjoyed the meditations and believed that they were beneficial.
This was a small feasibility study without a control group. But it produced encouraging results that support conducting a large randomized controlled trial. The results suggest that a relatively brief, 2-week, mindfulness training may be beneficial for stroke patients with spasticity. It is not known how mindfulness training might reduce spasticity. But it can be speculated that the ability of mindfulness training to produce relaxation, reduce perceived stress, and to improve the regulation of emotions may be responsible.
So, reduce muscular spasticity after stroke with mindfulness.
"the combination of listening to music and practicing mindfulness can improve the lives of individuals recovering from stroke." – Taylor Bennett
CMCS – Center for Mindfulness and Contemplative Studies
This and other Contemplative Studies posts are also available on Google+ https://plus.google.com/106784388191201299496/posts and on Twitter @MindfulResearch
Study Summary
Wathugala, M., Saldana, D., Juliano, J. M., Chan, J., & Liew, S. L. (2019). Mindfulness Meditation Effects on Poststroke Spasticity: A Feasibility Study. Journal of evidence-based integrative medicine, 24, 2515690X19855941. doi:10.1177/2515690X19855941
Abstract
This study examined the feasibility of an adapted 2-week mindfulness meditation protocol for chronic stroke survivors. In addition, preliminary effects of this adapted intervention on spasticity and quality of life in individuals after stroke were explored. Ten chronic stroke survivors with spasticity listened to 2 weeks of short mindfulness meditation recordings, adapted from Jon Kabat-Zinn's Mindfulness-Based Stress Reduction course, in a pre/post repeated measures design. Measures of spasticity, quality of life, mindfulness, and anxiety, along with qualitative data from participants' daily journals, were assessed. On average, participants reported meditating 12.5 days of the full 15 days (mean 12.5 days, SD 0.94, range 8-15 days). Seven of the 10 participants wrote comments in their journals. In addition, there were no adverse effects due to the intervention. Exploratory preliminary analyses also showed statistically significant improvements in spasticity in both the elbow (P = .032) and wrist (P = .023) after 2 weeks of meditation, along with improvements in quality of life measures for Energy (P = .013), Personality (P = .026), and Work/Productivity (P = .032). This feasibility study suggests that individuals with spasticity following stroke are able to adhere to a 2-week home-based mindfulness meditation program. In addition, preliminary results also suggest that this adapted, short mindfulness meditation program might be a promising approach for individuals with spasticity following stroke. Future research should expand on these preliminary findings with a larger sample size and control group.
https://www.ncbi.nlm.nih.gov/pmc/articles/PMC6585237/