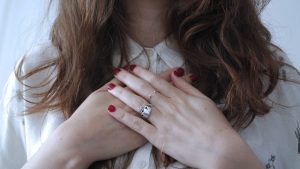 Mindfulness is Associated with Less Self-Talk and Greater Self-Compassion
By John M. de Castro, Ph.D.
"You've been criticising yourself for years and it hasn't worked. Try approving of yourself and see what happens."— Louise L. Hay
One of the more remarkable aspects of Western culture is that in general people do not like themselves. We are constantly comparing ourselves to others and since there can only one best, virtually everyone falls short. So, we constantly criticize ourselves for not being the smartest, the swiftest, the strongest, the most liked, the most handsome or beautiful. If there wasn't something wrong with us, then we would be the best. As a result, we become focused and obsessed with our flaws. This can lead to anxiety and worry impairing well-being.
Mindfulness promotes experiencing and accepting ourselves as we are, which is a direct antidote to seeing ourselves in comparison to others and as we wish to be. In other words, mindfulness promotes self-compassion. Self-compassion is "treating oneself with kindness and understanding when facing suffering, seeing one's failures as part of the human condition, and having a balanced awareness of painful thoughts and emotions" (Kristin Neff). Because self-compassion is so lacking and yet necessary for well-being, it is important to study the relationship of mindfulness and self-compassion.
In today's Research News article "Trait Mindfulness, Self-Compassion, and Self-Talk: A Correlational Analysis of Young Adults." (See summary below or view the full text of the study at:  https://www.ncbi.nlm.nih.gov/pmc/articles/PMC9495966/)  Grzybowski and colleagues recruited undergraduate students and had them complete measures of mindfulness, self-talk, positive and negative automatic self-statements, and self-compassion.
They found that the higher the levels of mindfulness the higher the levels of positive self-talk and the lower the levels of negative self-talk. In addition, the higher the levels of positive self-talk the greater the levels of self-compassion.
These findings are correlative and as such caution must be exercised in reaching conclusions regarding causation. Regardless, the findings suggest that mindfulness and self-compassion are associated with positive internal speech, self-talk. This suggests that mindfulness may promote positive internal self-statements that are in turn associated with self-compassion which is very important for the individual's psychological well-being.
"It is a beautiful experience being with ourselves at a level of complete acceptance. When that begins to happen, when you give up resistance and needing to be perfect, a peace will come over you as you have never known."— Ruth Fishel
CMCS – Center for Mindfulness and Contemplative Studies
This and other Contemplative Studies posts are also available on Twitter @MindfulResearch
Study Summary
Grzybowski J, Brinthaupt TM. Trait Mindfulness, Self-Compassion, and Self-Talk: A Correlational Analysis of Young Adults. Behav Sci (Basel). 2022 Aug 23;12(9):300. doi: 10.3390/bs12090300. PMID: 36135104; PMCID: PMC9495966.
Abstract
This research explores the relationships between trait mindfulness, self-compassion, self-talk frequency, and experience with mindful practice. We expected to find that positive self-talk would be positively related to mindfulness and self-compassion, and negative self-talk would be negatively related to these variables. Participants (N = 342) were recruited through a university research pool, as well as via social media posting. The participants completed two measures of trait mindfulness (the 15-item Five Facet Mindfulness Questionnaire and the Trait Toronto Mindfulness Scale), two measures of self-talk (the Self-Talk Scale and the Automatic Thoughts Questionnaire—Revised), and the Self-Compassion Scale short form. The results showed moderate positive correlations between (1) positive self-talk and trait mindfulness and (2) positive self-talk and self-compassion. A significant negative correlation also emerged between negative self-talk and trait mindfulness. Additional analyses indicated no moderating effects of mindfulness experience on self-talk or self-compassion in predicting trait mindfulness. We discuss implications for the significance of the relationship between self-talk and mindfulness for the effective implementation in future treatment methodologies.
https://www.ncbi.nlm.nih.gov/pmc/articles/PMC9495966/