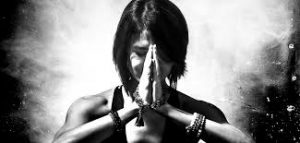 Relieve Anxiety Disorders with Mindfulness
By John M. de Castro, Ph.D.
"a way to reduce the symptoms of anxiety is to be fully, mindfully, anxious. As anxiety reveals itself to be a misperception, symptoms will dissipate." – George Hofmann
Anxiety disorders are the most common mental illness in the United States, affecting 40 million adults, or 18% of the population. A characterizing feature of anxiety disorders is that the sufferer overly identifies with and personalizes their thoughts. The sufferer has recurring thoughts, such as impending disaster, that they may realize are unreasonable, but are unable to shake. Anxiety disorders have generally been treated with drugs. But there are considerable side effects and these drugs are often abused. There are a number of psychological therapies for anxiety. But, about 45% of the patients treated do not respond to the therapy. So, there is a need to develop alternative treatments. So, there is a need to develop alternative treatments. Recently, it has been found that mindfulness training can be effective for anxiety disorders.
In today's Research News article "Participant experiences of change in mindfulness-based stress reduction for anxiety disorders." (See summary below or view the full text of the study at: https://www.ncbi.nlm.nih.gov/pmc/articles/PMC7482889/ ) Schanche and colleagues examine the patients' experiences with a Mindfulness-Based Stress reduction (MBSR) program for the relief of clinically significant anxiety. They recruited adult patients diagnosed with either panic disorder, social phobia, or generalized anxiety disorder and provided them with an 8-week group MBSR program including weekly instruction and discussions of meditation, body scan, and yoga along with daily home practice. After the completion of the program the participants were interviewed and asked about "their backgrounds and what made them sign up for the course, their experience of participating in the program, and changes that might have occurred in their life during or after the course." The transcribed interviews were analyzed "using a team-based explorative–reflective thematic analysis".
Theparticipants' interviews yielded 5 themes. The participants indicated that the Mindfulness-Based Stress reduction (MBSR) program provided them with useful strategies to apply when anxiety arose, the ability to let go of negative, self-critical, or ruminative thinking, more bodily comfort and less distress and anxiety, ability to do things that their anxiety previously prevented them from doing, increased ability to engage in relationships with others, and the ability to pause when things became difficult. They indicated that the MBSR program helped with their anxiety but the anxiety was still there and they had more work to do.
It has been well established that mindfulness training is effective for anxiety disorders. The present qualitative analysis begins to explore the participants perceptions of benefits from the program toward dealing with their anxiety. It should be mentioned that these are subjective responses and there wasn't a control condition. So, bias and demand characteristics could have driven some of the responses. But the study underscores some of the perceived skills obtained in Mindfulness-Based Stress reduction (MBSR) training that they found useful in coping with anxiety. This could help in altering the program to maximize its effectiveness.
So, relieve anxiety disorders with mindfulness.
"For the 6.8 million Americans who live with chronic daily anxiety, meditation can offer a way to finally relax." – Megan Monohan
CMCS – Center for Mindfulness and Contemplative Studies
This and other Contemplative Studies posts are also available on Google+ https://plus.google.com/106784388191201299496/posts and on Twitter @MindfulResearch
Study Summary
Schanche, E., Vøllestad, J., Binder, P. E., Hjeltnes, A., Dundas, I., & Nielsen, G. H. (2020). Participant experiences of change in mindfulness-based stress reduction for anxiety disorders. International journal of qualitative studies on health and well-being, 15(1), 1776094. https://doi.org/10.1080/17482631.2020.1776094
ABSTRACT
Aim
To explore experiences of change among participants in a randomized clinical trial of mindfulness-based stress reduction (MBSR) for anxiety disorders.
Method
Semi-structured interviews were conducted to explore the subjective experiences of change for individuals with anxiety disorders after a course in MBSR. Interviews were analysed employing hermeneutic-phenomenological thematic analysis.
Results
Five main themes were identified: 1) Something useful to do when anxiety appears, 2) Feeling more at ease, 3) Doing things my anxiety wouldn't let me, 4) Meeting what is there, and 5) Better—but not there yet. Most participants used what they had learned for instrumental purposes, and described relief from anxiety and an increased sense of personal agency. A few reported more radical acceptance of anxiety, as well as increased self-compassion.
Conclusion
Participants of MBSR both describe mindfulness as a tool to "fix" anxiety and as bringing about more fundamental change towards acceptance of their anxiety. The complexity of reported change corresponds with better handling of areas representing known transdiagnostic features of anxiety disorder, such as dysfunctional cognitive processes (including attentional biases), emotional dysregulation, avoidance behaviours, and maladaptive self-relatedness. This supports MBSR as a transdiagnostic approach to the treatment of anxiety disorders.
https://www.ncbi.nlm.nih.gov/pmc/articles/PMC7482889/