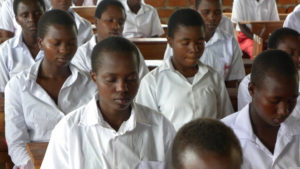 Mindfulness Improves Psychological and Physical Health in South Africans
By John M. de Castro, Ph.D.
"mindfulness-based stress reduction (MBSR) can be seen as a public health intervention, designed to over time move the bell curve of society as a whole toward greater health." – Jon Kabat-Zinn
Mindfulness training has been shown to be effective in improving physical and psychological health and particularly with the physical and psychological reactions to stress. Techniques such as Mindfulness Training, Mindfulness-Based Stress Reduction (MBSR) and Mindfulness-Based Cognitive Therapy (MBCT) as well as Yoga practice and Tai Chi or Qigong practice have been demonstrated to be effective. This has led to an increasing adoption of these mindfulness techniques for the health and well-being of both healthy and ill individuals. Although these benefits have been well established in western populations, there is a need to demonstrate that these same benefits accrue across cultures.
In today's Research News article "Examining the impact of a Mindfulness-Based Stress Reduction intervention on the health of urban South Africans." (See summary below or view the full text of the study at: https://www.ncbi.nlm.nih.gov/pmc/articles/PMC6018653/ ), Whitesman and colleagues performed a retrospective analysis of South African participants in an 8-week Mindfulness-Based Stress Reduction (MBSR) program. MBSR was delivered in weekly 2.5-hour sessions accompanied with home practice. It consisted of meditation, yoga, and body scan practices and group discussion. The participants were measured before and after treatment for mindfulness, perceived stress, positive and negative emotions, and medical and psychological symptoms.
They found that in comparison to baseline, after the MBSR program there were significant increases in mindfulness and positive emotions, and significant decreases in perceived stress, negative emotions, medical symptoms, and psychological symptoms. They also found that the greater the increase in mindfulness scores after the MBSR program the higher the scores for positive emotions and the lower the levels of perceived stress, negative emotions, medical symptoms, and psychological symptoms. So, mindfulness training improved mental and physical health in participants from South Africa and the great the improvement in mindfulness the greater the benefits.
This study did not contain a control condition and was thus subject to contamination and potential confounding. But, similar results have been repeated found with randomized clinical trials employing MBSR. So, it is unlikely that bias and confounding are responsible. In addition, the current study simply demonstrated that training is similarly effective in people from a different culture. This suggests that Mindfulness-Based Stress Reduction (MBSR) is a safe and effective program for the enhancement of mental and physical well-being in diverse populations of participants.
So, it appears that mindfulness improves psychological and physical health in South Africans.
"mindfulness practices may help people manage stress, cope better with serious illness and reduce anxiety and depression. Many people who practice mindfulness report an increased ability to relax, a greater enthusiasm for life and improved self-esteem." – NIH News
CMCS – Center for Mindfulness and Contemplative Studies
This and other Contemplative Studies posts are also available on Google+ https://plus.google.com/106784388191201299496/posts and on Twitter @MindfulResearch
Study Summary
Whitesman, S. L., Hoogenhout, M., Kantor, L., Leinberger, K. J., & Gevers, A. (2018). Examining the impact of a Mindfulness-Based Stress Reduction intervention on the health of urban South Africans. African Journal of Primary Health Care & Family Medicine, 10(1), 1614. http://doi.org/10.4102/phcfm.v10i1.1614
Abstract
Background
Mindfulness-based stress reduction (MBSR) has been found to have significant health benefits in studies conducted in the global North.
Aim
This study examined the effects of MBSR on stress, mood states and medical symptoms among urban South Africans to inform future research and clinical directions of MBSR in local settings.
Setting
Participants completed an 8-week MBSR programme based in central Cape Town.
Method
A retrospective analysis of 276 clinical records was conducted. Mindfulness, stress, negative and positive mood, medical symptoms and psychological symptoms were assessed before and after the intervention using self-report questionnaires. We compared pre and post-intervention scores and examined the relationship between changes in mindfulness and changes in stress, mood and medical symptoms.
Results
Mindfulness scores were significantly higher after intervention, both on the Kentucky Inventory of Mindfulness Skills (KIMS) and the Mindful Attention Awareness Scale (MAAS). Changes on the KIMS were associated with reductions in stress, negative mood, psychological symptoms and total medical symptoms, and improvement in positive mood. Changes in mindfulness, as measured by the MAAS, were significantly correlated only with reduced total number of medical symptoms.
Conclusion
This study provides preliminary evidence for the positive health impact of MBSR on urban South Africans, and in turn acceptability and feasibility evidence for MBSR in South Africa and supports the case for larger trials in different local settings.
https://www.ncbi.nlm.nih.gov/pmc/articles/PMC6018653/