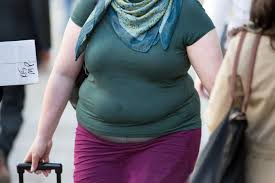 Improve Weight Loss in the Overweight with Mindfulness
By John M. de Castro, Ph.D.
"In our complex, fast-paced world, mindfulness meditation and similar techniques have been recommended to reduce stress, enhance immunity, boost learning, increase productivity and more. New research suggests an important addition to the list: At least three recent studies have suggested that mindful eating can improve weight-loss efforts and combat obesity." – Amby Burfoot
Obesity has become an epidemic in the industrialized world. In the U.S. the incidence of obesity, has more than doubled over the last 35 years to currently around 35% of the population, while two thirds of the population are considered overweight or obese (Body Mass Index; BMI > 25). Although the incidence rates have appeared to stabilize, the fact that over a third of the population is considered obese is very troubling. This is because of the health consequences of obesity. Obesity has been found to shorten life expectancy by eight years and extreme obesity by 14 years. This occurs because obesity is associated with cardiovascular problems such as coronary heart disease and hypertension, stroke, metabolic syndrome, diabetes, cancer, arthritis, and others.
Obviously, there is a need for effective treatments to prevent or treat obesity. But, despite copious research and a myriad of dietary and exercise programs, there still is no safe and effective treatment. Mindfulness is known to be associated with lower risk for obesity, alter eating behavior and improve health in obesity. This suggests that mindfulness training may be an effective treatment for overeating, overweight, and obesity alone or in combination with other therapies.
In today's Research News article "The Effectiveness of Cognitive Behavioral Therapy With Mindfulness and an Internet Intervention for Obesity: A Case Series." (See summary below or view the full text of the study at: https://www.frontiersin.org/articles/10.3389/fnut.2018.00056/full?utm_source=F-AAE&utm_medium=EMLF&utm_campaign=MRK_715866_87_Nutrit_20180724_arts_A ), Ogata and colleagues recruited 3 overweight adult women who had previously tried and failed to lose weight. They were provided a program of mindfulness training in combination with Cognitive Behavior Therapy (CBT) and daily recording of food intake. Treatment occurred in 60-minute weekly meetings for 9 weeks. It was aimed at developing mindfulness and "to increase distress tolerance, improve healthy coping strategies, and reduce maladaptive coping strategies (e.g., avoidant and impulsive coping styles that involve emotional eating); and relearning adaptive eating habits." The women were measured weekly for body size, eating behaviors, anxiety, and mindfulness and at a follow-up assessment occurring 18 months later.
The three participants over the 9-week program lost 6.9%, 5.3%, and 8.9% of their body weight respectively and all had continued to lose weight over the subsequent 18 months; 14.0%, 7.9%, and 11% respectively. The participants also showed significant decreases in emotional and external eating and increases in mindfulness and restrained eating. Hence the mindfulness and CBT program was successful in producing significant and prolonged weigh reductions and altered eating behaviors toward a more restrained eating.
There was no control condition so a placebo effect or experimenter bias effect may be present. But, the participants did not lose weight when involved in other dietary programs where comparable placebo and experimenter bias effects would be expected to have been in effect. So, these sources of confounding are unlikely to account for the weight losses.
Mindfulness training with CBT has been previously been shown to increase mindful eating and that eating food mindfully can results in lower overall intake and weight loss. The program has also been shown to reduce the psychological and physical responses to stress and stress is known to promote eating. So, it is reasonable to conclude that it produces its effects on the body weight of overweight individuals by increasing mindful eating and reducing stress.
So, improve weight loss in the overweight with mindfulness.
"Although average weight loss was modest at post-treatment, continued decreases in weight at follow-up is encouraging and highlights the potential of using mindfulness training to support weight loss and its maintenance." – Regina Schaffer
CMCS – Center for Mindfulness and Contemplative Studies
This and other Contemplative Studies posts are also available on Google+ https://plus.google.com/106784388191201299496/posts and on Twitter @MindfulResearch
Study Summary
Ogata K, Koyama KI, Amitani M, Amitani H, Asakawa A and Inui A (2018) The Effectiveness of Cognitive Behavioral Therapy With Mindfulness and an Internet Intervention for Obesity: A Case Series. Front. Nutr. 5:56. doi: 10.3389/fnut.2018.00056
It is difficult for obese (body mass index of more than 30) and overweight (body mass index of 25–30) people to reduce and maintain their weight. The aim of this case series was to examine the effectiveness of a new cognitive behavioral therapy (CBT) program that combines mindfulness exercises (e.g., the raisin exercise and breathing exercises) and an online intervention to prevent dropout and subsequent weight gain in overweight participants. This case series included three participants, for whom previous weight reduction programs had been unsuccessful. All participants completed the program (60-min, group sessions provided weekly for 9 weeks) and an 18-month follow-up assessment. Results showed that all participants succeeded in losing weight (loss ranged from 5.30 to 8.88% of their total body weight). Although rebound weight gain is commonly observed in the first year following initial weight loss, the follow-up assessment showed that participants achieved further weight loss during the 18-month follow-up period. These results suggest that a CBT program that comprises mindfulness and an online intervention may be an effective method for weight loss and maintenance, and may prevent dropout in obese and overweight individuals.
https://www.frontiersin.org/articles/10.3389/fnut.2018.00056/full?utm_source=F-AAE&utm_medium=EMLF&utm_campaign=MRK_715866_87_Nutrit_20180724_arts_A