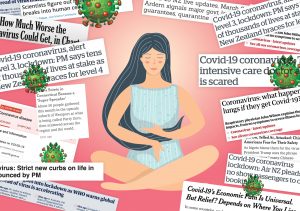 Mindfulness Improves Mental Health in Spite of the Covid-19 Pandemic
By John M. de Castro, Ph.D.
"Practicing mindfulness is an easy, free and natural way to boost your anxiety coping skills. Not only that, but it also helps our ability to manage emotions, and with some aspects of our physical health. If the coronavirus lockdowns has left you with some extra time, make this crisis into an opportunity for you to start (or strengthen) a healthy habit – mindfulness practice." – Paul Green
Mindfulness training has been shown to improve health and well-being in healthy individuals. It has also been found to be effective for a large array of medical and psychiatric conditions, either stand-alone or in combination with more traditional therapies. The COVID-19 pandemic has challenged the mental and physical health of the population. It has created intense stress both for frontline workers but also for people simply isolating at home. Mindfulness is known to decrease the psychological and physical responses to stress. So, mindfulness training may be helpful in coping with the mental and physical challenges resulting from the COVID-19 pandemic.
In today's Research News article "Positive Impact of Mindfulness Meditation on Mental Health of Female Teachers during the COVID-19 Outbreak in Italy." (See summary below or view the full text of the study at: https://www.ncbi.nlm.nih.gov/pmc/articles/PMC7559290/ ) Matiz and colleagues recruited female school teachers in Italy and provided them with a mindfulness training program that was scheduled for 8 weekly 2-hour meetings with 30 minutes of daily home practice. But, the lockdown in Italy from Covid-19 occurred a few weeks into the program. So, the last few weeks of mindfulness training was provided online. They were measured before and after training for mindfulness, empathy, personality, interoceptive awareness, psychological well-being, anxiety, depression, teacher burnout, and evaluation of the mindfulness training course. They separated the teachers into high and low resilience groups based upon their personality resilience score.
They found that from baseline to follow-up both groups increased in mindfulness and the personality factors of cooperativeness and self-transcendence, but the high resilience group had significantly greater increases. Both groups increased in psychological well-being but the low resilience group had a significantly greater increase in the positive relations with others subscale. Both groups decreased in anxiety and depression but the low resilience group had significantly greater decreases. Both groups had significant improvements in empathy, interoceptive awareness, and teacher burnout.
This is an interesting natural experiment with the Covid-19 pandemic lockdown intervening in the middle of an otherwise simple study of mindfulness training effects on school teachers' mental health. Obviously, there is no control condition. So, the before and after training results are confounded by the lockdown. As a result, no clear conclusions can be reached. But, the Covid-19 lockdown had to have been very upsetting to the teachers. So, a decrease in their mental well-being would be expected. In prior studies it has been well established that mindfulness training lowers anxiety depression, and burnout and increases well-being, interoceptive awareness and empathy. Indeed, in the present study after the mindfulness course the teachers' mental well-being was improved. So, mindfulness training appears to improve the mental health of the teachers in spite of the inferred negative effect of the pandemic lockdown. In addition, these effects appear to be modulated by the teachers' levels of resilience.
So, mindfulness improves mental health in spite of the Covid-19 pandemic.
"Fear leaves people feeling helpless and exhausted, seeing that "we're in it together" helps ease the emotional burden we feel and encourages more agency—the sense that we can do something constructive to fight the pandemic." – Jill Suttie
CMCS – Center for Mindfulness and Contemplative Studies
This and other Contemplative Studies posts are a also available on Google+ https://plus.google.com/106784388191201299496/posts and on Twitter @MindfulResearch
Study Summary
Matiz, A., Fabbro, F., Paschetto, A., Cantone, D., Paolone, A. R., & Crescentini, C. (2020). Positive Impact of Mindfulness Meditation on Mental Health of Female Teachers during the COVID-19 Outbreak in Italy. International journal of environmental research and public health, 17(18), 6450. https://doi.org/10.3390/ijerph17186450
Abstract
The Covid-19 pandemic and subsequent public health measures were shown to impact negatively on people's mental health. In particular, women were reported to be at higher risk than men of developing symptoms of stress/anxiety/depression, and resilience was considered a key factor for positive mental health outcomes. In the present study, a sample of Italian female teachers (n = 66, age: 51.5 ± 7.9 years) was assessed with self-report instruments one month before and one month after the start of the Covid-19 lockdown: mindfulness skills, empathy, personality profiles, interoceptive awareness, psychological well-being, emotional distress and burnout levels were measured. Meanwhile, they received an 8-week Mindfulness-Oriented Meditation (MOM) course, through two group meetings and six individual video-lessons. Based on baseline personality profiles, analyses of variance were performed in a low-resilience (LR, n = 32) and a high-resilience (HR, n = 26) group. The LR and HR groups differed at baseline in most of the self-report measures. Pre–post MOM significant improvements were found in both groups in anxiety, depression, affective empathy, emotional exhaustion, psychological well-being, interoceptive awareness, character traits and mindfulness levels. Improvements in depression and psychological well-being were higher in the LR vs. HR group. We conclude that mindfulness-based training can effectively mitigate the psychological negative consequences of the Covid-19 outbreak, helping in particular to restore well-being in the most vulnerable individuals.
https://www.ncbi.nlm.nih.gov/pmc/articles/PMC7559290/