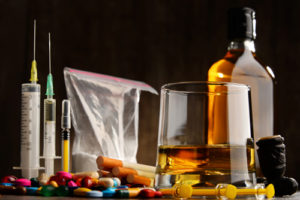 Improve Substance Use Disorders and Prevent Relapse with Mindfulness
By John M. de Castro, Ph.D.
"As we understand more about the human condition and the things that drive some people to dangerous behavior, we can apply new methods of treatment to help heal the body and mind. One of these methods is what we call mindfulness, and it can play a vital role in recovery." – Foundations Recovery Network
Substance abuse is a major health and social problem. There are estimated 22.2 million people in the U.S. with substance dependence. It is estimated that worldwide there are nearly ¼ million deaths yearly as a result of illicit drug use which includes unintentional overdoses, suicides, HIV and AIDS, and trauma. In the U.S. about 17 million people abuse alcohol. Drunk driving fatalities accounted for over 10,000 deaths annually. "Tobacco use remains the single largest preventable cause of death and disease in the United States. Cigarette smoking kills more than 480,000 Americans each year, with more than 41,000 of these deaths from exposure to secondhand smoke. In addition, smoking-related illness in the United States costs more than $300 billion a year. In 2013, an estimated 17.8% (42.1 million) U.S. adults were current cigarette smokers."  (Centers for Disease Control and Prevention).
Obviously, there is a need to find effective methods to prevent and treat substance abuse. There are a number of programs that are successful at stopping the drug abuse, including the classic 12-step program emblematic of Alcoholics Anonymous. Unfortunately, the majority of drug and/or alcohol abusers relapse and return to substance abuse. Hence, it is important to find an effective method to both treat substance abuse disorders and to prevent relapses. Mindfulness practices have been shown to improve recovery from various addictions and reduce relapse.
There is developing an extensive research literature on mindfulness application to substance abuse. In today's Research News article "Mindfulness meditation in the treatment of substance use disorders and preventing future relapse: neurocognitive mechanisms and clinical implications." (See summary below or view the full text of the study at: https://www.ncbi.nlm.nih.gov/pmc/articles/PMC6247953/ ), Priddy and colleagues review and summarize this published research literature (21 studies) on the application of mindfulness practices for the treatment of substance abuse disorders.
They report that mindfulness training helps individuals with substance abuse disorders in a number of ways. From a neurocognitive perspective it appears to produce improvements in substance abusers' working memory, selective attention/response inhibition, and decision-making skills. In addition, mindfulness training appears to improve positive emotions and responses to natural rewards and reduce the physiological and psychological responses to stress in substance abusers. These benefits may be associated with reduces substance abuse. Mindfulness training also appears to improve the abuser's ability to understand the reasons for and consequences of their substance abuse. It can reduce reactivity to drug related cues in the environment, reduce cravings, and reduce substance seeking and consumption. All of this not only helps in quitting drugs but also in preventing relapse.
Hence, there is accumulating scientific findings, many of which from tightly controlled randomized trials, that suggest that mindfulness training is an excellent treatment for reducing substance abuse and also for preventing of relapse. It appears to act by altering not only drug related behavior but also the underlying physiological mechanisms that produce addiction and support substance abuse. The research, then, suggests that mindfulness training may be an important part of the solution to the scourge of substance abuse.
So, improve substance use disorders and prevent relapse with mindfulness.
"Mindfulness meditation has also been shown to contribute to improved self-control, and since impulsivity plays an important role in addiction and drug abuse, better self-control is always welcome." – Racel Fintzy
CMCS – Center for Mindfulness and Contemplative Studies
This and other Contemplative Studies posts are also available on Google+ https://plus.google.com/106784388191201299496/posts and on Twitter @MindfulResearch
Study Summary
Priddy, S. E., Howard, M. O., Hanley, A. W., Riquino, M. R., Friberg-Felsted, K., & Garland, E. L. (2018). Mindfulness meditation in the treatment of substance use disorders and preventing future relapse: neurocognitive mechanisms and clinical implications. Substance Abuse and Rehabilitation, 9, 103–114. doi:10.2147/SAR.S145201
Abstract
Substance use disorders (SUDs) are a pervasive public health problem with deleterious consequences for individuals, families, and society. Furthermore, SUD intervention is complicated by the continuous possibility of relapse. Despite decades of research, SUD relapse rates remain high, underscoring the need for more effective treatments. Scientific findings indicate that SUDs are driven by dysregulation of neural processes underlying reward learning and executive functioning. Emerging evidence suggests that mindfulness training can target these neurocognitive mechanisms to produce significant therapeutic effects on SUDs and prevent relapse. The purpose of this manuscript is to review the cognitive, affective, and neural mechanisms underlying the effects of mindfulness-based interventions (MBIs) on SUDs. We discuss the etiology of addiction and neurocognitive processes related to the development and maintenance of SUDs. We then explore evidence supporting use of MBIs for intervening in SUDs and preventing relapse. Finally, we provide clinical recommendations about how these therapeutic mechanisms might be applied to intervening in SUDs and preventing relapse.
https://www.ncbi.nlm.nih.gov/pmc/articles/PMC6247953/