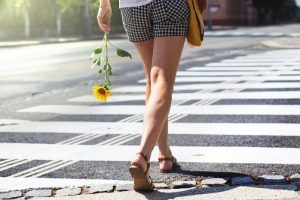 Improve Self-Compassion with Psychophysiological Flexibility and Mindfulness
By John M. de Castro, Ph.D.
"self-compassion is strongly associated with emotional wellbeing, coping with life challenges, lower levels of anxiety and depression, healthy habits such as diet and exercise, and more satisfying personal relationships. It is an inner strength that enables us to be more fully human—to acknowledge our shortcomings, learn from them, and make necessary changes with an attitude of kindness and self-respect." – Greater Good Science Center
One of the more remarkable aspects of Western culture is that in general people do not like themselves. We are constantly comparing ourselves to others and since there can only one best, virtually everyone falls short. So, we constantly criticize ourselves for not being the smartest, the swiftest, the strongest, the most liked, the most handsome or beautiful. If there wasn't something wrong with us, then we would be the best. As a result, we become focused and obsessed with our flaws. This can lead to anxiety and worry.
Mindfulness promotes experiencing and accepting ourselves as we are, which is a direct antidote to seeing ourselves in comparison to others and as we wish to be. In other words, mindfulness promotes self-compassion. Self-compassion involves being warm and understanding about ourselves rather than self-criticism. If we have that attitude, we will like ourselves more and suffer less. So, it is important to study the mindfulness and self-compassion and their relationships with the ability to regulate emotional arousal.
In today's Research News article "Is Dispositional Self-Compassion Associated With Psychophysiological Flexibility Beyond Mindfulness? An Exploratory Pilot Study." (See summary below or view the full text of the study at: https://www.frontiersin.org/articles/10.3389/fpsyg.2020.00614/full?utm_source=F-AAE&utm_medium=EMLF&utm_campaign=MRK_1302118_69_Psycho_20200416_arts_A), Svendsen and colleagues recruited college students and had them complete scales measuring self-compassion, mindfulness, anxiety, and rumination. They also had their cardiac function measured at rest with an electrocardiogram (ECG). This was used to calculate the vagally mediated heart rate variability as a measure of psychophysiological flexibility. It measures the interplay between the parasympathetic and sympathetic branches of the autonomic nervous system, with higher heart rate variability signaling parasympathetic predominance, usually indicating relaxation.
Employing regression analysis, they found that the higher the levels of self-compassion the higher the levels of mindfulness and psychophysiological flexibility. They also found that both higher levels of mindfulness and also self-compassion the lower the levels of anxiety and rumination (worry). So, mindfulness is related to self-compassion and lower anxiety and rumination and self-compassion is related to mindfulness and psychophysiological flexibility and lower anxiety and rumination.
The findings are correlative and as such causation cannot be determined. But they show that mindfulness is significantly related to self-compassion and both are related to better mental health. In prior manipulative studies, it has been demonstrated that mindfulness causes increased self-compassion and decreased anxiety and rumination. So, the present results likely reflect causal connections.
The results also demonstrated that self-compassion has the strongest relationship with psychophysiological flexibility suggesting that self-compassion is related to the ability to regulate emotional arousal. It is this ability that may underlie the lower levels of anxiety and rumination found with high levels of self-compassion. Hence, mindfulness and self-compassion are important components of the mental health of young adults.
So, improve self-compassion with psychophysiological flexibility and mindfulness.
"mindfulness increases empathy and compassion for others and for oneself, and that such attitudes are good for you. To me, that affirms that when we practice mindfulness, we are simultaneously strengthening our skills of compassion." – Shauna Shapiro
CMCS – Center for Mindfulness and Contemplative Studies
This and other Contemplative Studies posts are also available on Google+ https://plus.google.com/106784388191201299496/posts and on Twitter @MindfulResearch
Study Summary
Svendsen JL, Schanche E, Osnes B, Vøllestad J, Visted E, Dundas I, Nordby H, Binder P-E and Sørensen L (2020) Is Dispositional Self-Compassion Associated With Psychophysiological Flexibility Beyond Mindfulness? An Exploratory Pilot Study. Front. Psychol. 11:614. doi: 10.3389/fpsyg.2020.00614
Abstract
Background: Dispositional mindfulness and self-compassion are shown to associate with less self-reported emotional distress. However, previous studies have indicated that dispositional self-compassion may be an even more important buffer against such distress than dispositional mindfulness. To our knowledge, no study has yet disentangled the relationship between dispositional self-compassion and mindfulness and level of psychophysiological flexibility as measured with vagally mediated heart rate variability (vmHRV). The aim was thus to provide a first exploratory effort to expand previous research relying on self-report measures by including a psychophysiological measure indicative of emotional stress reactivity.
Methods: Fifty-three university students filled out the "Five Facet Mindfulness Questionnaire" (FFMQ) and the "Self-Compassion Scale" (SCS), and their heart rate was measured during a 5 min resting electrocardiogram. Linear hierarchical regression analyses were conducted to examine the common and unique variance explained by the total scores of the FFMQ and the SCS on level of resting vmHRV.
Results: Higher SCS total scores associated significantly with higher levels of vmHRV also when controlling for the FFMQ total scores. The SCS uniquely explained 7% of the vmHRV. The FFMQ total scores did not associate with level of vmHRV.
Conclusion: These results offer preliminary support that dispositional self-compassion associates with better psychophysiological regulation of emotional arousal above and beyond mindfulness
https://www.frontiersin.org/articles/10.3389/fpsyg.2020.00614/full?utm_source=F-AAE&utm_medium=EMLF&utm_campaign=MRK_1302118_69_Psycho_20200416_arts_A