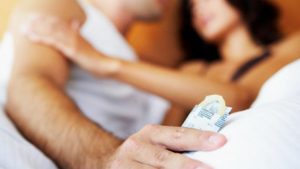 Religion/Spirituality Overall Increases HIV Prevention Behaviors
By John M. de Castro, Ph.D.
"spirituality plays a critical role in the prognosis of HIV in many patients. The type of spiritual beliefs and practices determines whether spirituality is a protective or risk factor to the progression of HIV." – Joni Utley
More than 35 million people worldwide and 1.2 million people in the United States are living with HIV infection. These include a significant number of children and adolescents. In 1996, the advent of the protease inhibitor and the so-called cocktail changed the prognosis for HIV. Since this development a 20-year-old infected with HIV can now expect to live on average to age 69. Even with these treatment advances it is still essential to prevent the transmission of HIV in the first place. There are a number of prevention techniques including drugs, condom use, HIV testing, reducing the number of sexual partners, and reducing intravenous drug use. But, in order for these activities to be effective, the individual must actively engage in them.
Spirituality is defined as "one's personal affirmation of and relationship to a higher power or to the sacred. There have been a number of studies of the influence of spirituality on the physical and psychological well-being of practitioners mostly showing positive benefits, with spirituality encouraging personal growth and mental health. Spirituality and religion, however, have a complex relationship with HIV prevention activities. It can be supportive in encouraging morals, norms, structures and institutions that can positively affect the individual's behavior. On the other hand, religious strictures regarding sexuality can interfere with HIV prevention by discouraging behaviors such as condom use.
A number of research studies have been conducted on the effects of religion/spirituality on HIV prevention behaviors. So, it makes sense to step back and review what has been learned about the effects of religion/spirituality on the prevention of HIV transmission. In today's Research News article "Religion, faith, and spirituality influences on HIV prevention activities: A scoping review." (See summary below or view the full text of the study at: https://www.ncbi.nlm.nih.gov/pmc/articles/PMC7297313/) Vigliotti and colleagues review and summarize the published scientific research on the effects of religion/spirituality on HIV prevention. They identified 29 published peer-reviewed research studies.
They report that the majority of studies found that attendance at religious services, religiosity/spirituality, and religion were significantly associated with increased use of condoms and increased HIV testing except in the cases where their religious beliefs and values related to sex and sexuality were against it. Hence, the published research supports the contention that for the most part religion/spirituality improves the likelihood that the individual will engage in behaviors that contribute to the prevention of HIV transmission. This is tempered, however, with the facts that some forms of religion/spirituality incorporate norms and values regarding sexuality that tend to interfere with engaging in behaviors that reduce the prevention of HIV transmission.
These findings were correlative and as such no conclusions about causation can be reached. It is difficult to perform manipulative studies to determine causation so this correlative evidence may be the best available. In addition, many of the studies employed weak designs that included the possibility of confounding. As a result, care must be taken in reaching conclusions regarding the effects of religion/spirituality on HIV prevention.
So, religion/spirituality overall increases HIV prevention behaviors.
"overcoming spiritual guilt" is a factor in helping HIV-positive people stay healthy, widespread stigma and condemnation may have ushered those people more quickly toward death." – Emma Green
CMCS – Center for Mindfulness and Contemplative Studies
This and other Contemplative Studies posts are also available on Google+ https://plus.google.com/106784388191201299496/posts and on Twitter @MindfulResearch
Study Summary
Vigliotti, V., Taggart, T., Walker, M., Kusmastuti, S., & Ransome, Y. (2020). Religion, faith, and spirituality influences on HIV prevention activities: A scoping review. PloS one, 15(6), e0234720. https://doi.org/10.1371/journal.pone.0234720
Abstract
Introduction
Strategies to increase uptake of next-generation biomedical prevention technologies (e.g., long-acting injectable pre-exposure prophylaxis (PrEP)) can benefit from understanding associations between religion, faith, and spirituality (RFS) and current primary HIV prevention activities (e.g., condoms and oral PrEP) along with the mechanisms which underlie these associations.
Methods
We searched PubMed, Embase, Academic Search Premier, Web of Science, and Sociological Abstracts for empirical articles that investigated and quantified relationships between RFS and primary HIV prevention activities outlined by the United States (U.S.) Department of Health and Human Services: condom use, HIV and STI testing, number of sexual partners, injection drug use treatment, medical male circumcision, and PrEP. We included articles in English language published between 2000 and 2020. We coded and analyzed studies based on a conceptual model. We then developed summary tables to describe the relation between RFS variables and the HIV prevention activities and any underlying mechanisms. We used CiteNetExplorer to analyze citation patterns.
Results
We identified 2881 unique manuscripts and reviewed 29. The earliest eligible study was published in 2001, 41% were from Africa and 48% were from the U.S. RFS measures included attendance at religious services or interventions in religious settings; religious and/or spirituality scales, and measures that represent the influence of religion on behaviors. Twelve studies included multiple RFS measures. Twenty-one studies examined RFS in association with condom use, ten with HIV testing, nine with number of sexual partners, and one with PrEP. Fourteen (48%) documented a positive or protective association between all RFS factors examined and one or more HIV prevention activities. Among studies reporting a positive association, beliefs and values related to sexuality was the most frequently observed mechanism. Among studies reporting negative associations, behavioral norms, social influence, and beliefs and values related to sexuality were observed equally. Studies infrequently cited each other.
Conclusion
More than half of the studies in this review reported a positive/protective association between RFS and HIV prevention activities, with condom use being the most frequently studied, and all having some protective association with HIV testing behaviors. Beliefs and values related to sexuality are possible mechanisms that could underpin RFS-related HIV prevention interventions. More studies are needed on PrEP and spirituality/subjective religiosity.
https://www.ncbi.nlm.nih.gov/pmc/articles/PMC7297313/