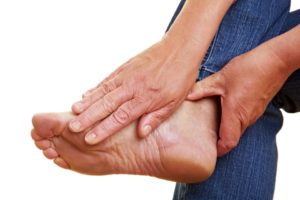 Decrease Chronic Pain with HIV Infection with Mindfulness
By John M. de Castro, Ph.D.
"When it came to processing my HIV diagnosis, meditation offered me a framework for reflection, self-forgiveness, forgiving others and moving toward a place of acceptance." – Seb Stuart
More than 35 million people worldwide and 1.2 million people in the United States are living with HIV infection. In 1996, the advent of the protease inhibitor and the so-called cocktail changed the prognosis for HIV. Since this development a 20-year-old infected with HIV can now expect to live on average to age 69. Hence, living with HIV is a long-term reality for a very large group of people. People living with HIV infection experience a wide array of physical and psychological symptoms which decrease their perceived quality of life. The symptoms include chronic pain, muscle aches, anxiety, depression, weakness, fear/worries, difficulty with concentration, concerns regarding the need to interact with a complex healthcare system, stigma, and the challenge to come to terms with a new identity as someone living with HIV.
Mindfulness training has been found to be effective in treating chronic pain conditions. In addition, mindfulness training has been shown to improve psychological well-being, lower depression and strengthen the immune system of patients with HIV infection. Hence it makes sense to examine the ability of mindfulness training to help relieve the chronic pain associated with HIV infection.
In today's Research News article "A Mixed-Methods Pilot Study of Mindfulness Based Stress Reduction for HIV-Associated Chronic Pain." (See summary below or view the full text of the study at: https://www.ncbi.nlm.nih.gov/pmc/articles/PMC6005203/ ), George and colleagues recruited  HIV-infected adults who had been experiencing neuropathic and/or musculoskeletal pain for at least 3 months. They were randomly assigned to receive either an 8-week program of Mindfulness-Based Stress Reduction (MBSR) or health education. The MBSR program was comprised of guided meditations, gentle movement exercises, and group discussion. Health education concerned HIV-related pain topics. The participants were measured before and after training and 3 months later for pain intensity, pain interference with activities, HIV symptoms, perceived stress, and autonomic nervous system function.
They found that both groups improved modestly on all measures after training. But at the 3-month follow-up the Mindfulness-Based Stress Reduction (MBSR) had a further significant decline in pain intensity while the health education group reverted to pretreatment levels. At the follow-up 79% of the MBSR patients were still practicing which may account for the continued improvements. MBSR is composed of an array of different practices and it cannot be determined here which or which combination of components were necessary and sufficient for the benefits.
Regardless, MBSR appears to help in all areas of HIV symptoms but particularly with HIV-related pain and it is not only lasting but appears to continue producing reductions in pain intensity over time. This is a blessing for the patients as the torment of the pain produces suffering and reduces the quality of their lives.
So, decrease chronic pain with HIV infection with mindfulness.
"Given the stress-reduction benefits of mindfulness meditation training, these findings indicate there can be health protective effects not just in people with HIV but in folks who suffer from daily stress," – David Creswell
CMCS – Center for Mindfulness and Contemplative Studies
This and other Contemplative Studies posts are also available on Google+ https://plus.google.com/106784388191201299496/posts and on Twitter @MindfulResearch
Study Summary
George, M. C., Wongmek, A., Kaku, M., Nmashie, A., & Robinson-Papp, J. (2017). A Mixed-Methods Pilot Study of Mindfulness Based Stress Reduction for HIV-Associated Chronic Pain. Behavioral Medicine (Washington, D.C.), 43(2), 108–119. http://doi.org/10.1080/08964289.2015.1107525
Abstract
Treatment guidelines for chronic pain recommend non-pharmacologic modalities as part of a comprehensive management plan. Chronic pain is common among people living with HIV/AIDS, but there is little data to guide the choice of non-pharmacologic therapies in this complex population. We performed a mixed-methods feasibility study of Mindfulness Based Stress Reduction (MBSR) versus health education control with 32 inner city, HIV-infected participants. Outcome measures included: the Brief Pain Inventory, Perceived Stress Scale, HIV Symptoms Index, autonomic function testing, and audiotaped focus groups. Post-intervention, participants reported modest improvements in pain measures and perceived stress, but no effect of group assignment was observed. At 3-month follow-up, 79% of MBSR participants were still practicing, and pain intensity was improved, whereas in the control group pain intensity had worsened. Qualitative analysis revealed a strong sense of community in both groups, but only MBSR was perceived as useful for relaxation and pain relief.
https://www.ncbi.nlm.nih.gov/pmc/articles/PMC6005203/