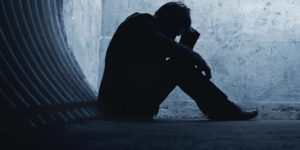 Improve Depression and Cognitive Decline with Yoga
By John M. de Castro, Ph.D.
"For years, we've been told to keep our minds sharp by doing crosswords and playing Sudoku. But yoga and meditation are more effective than memory exercises for combating the mental decline that often precedes Alzheimer's. People who practised yoga regularly were also less likely to be depressed and anxious, and were better able to cope with stress. Regular practice could be a simple, safe and low-cost solution to improving brain fitness and ward off ageing." Madlen Davies
The aging process involves a systematic progressive decline in every system in the body, the brain included. This includes our mental abilities which decline with age including impairments in memory, attention, and problem solving ability. It is inevitable and cannot be avoided. But there are more serious declines.
Dementia is a progressive loss of mental function produced by degenerative diseases of the brain. Dementia patients require caregiving particularly in the later stages of the disease. Alzheimer's disease is the most common type of dementia and accounts for 50 to 70 percent of dementia cases. Other types of dementia include vascular dementia, mixed dementia, dementia with Lewy bodies and frontotemporal dementia. Mild cognitive impairment (MCI) is an intermediate stage between the expected cognitive decline of normal aging and the more-serious decline of dementia. It can involve problems with memory, language, thinking and judgment that are greater than normal age-related changes.
There is some hope for age related cognitive decline, however, as there is evidence that they can be slowed. There are some indications that physical and mental exercise can reduce the rate of cognitive decline and lower the chances of dementia. For example, contemplative practices such as meditation, yoga, and tai chi or qigong have all been shown to be beneficial in slowing or delaying physical and mental decline with aging. Mindfulness practices have been shown to improve cognitive processes while gentle mindful exercises such as Tai Chi and Qigong have been shown to slow age related cognitive decline.
These age-related declines in mental ability are associated with mood disturbance, particularly depression. So, depression is a potentially modifiable risk factor for cognitive decline in aging. In today's Research News article "The Roles of Exercise and Yoga in Ameliorating Depression as a Risk Factor for Cognitive Decline." See summary below: Mathersul and Rosenbaum review the published research literature on the effectiveness of yoga and exercise to relieve depression and restrain cognitive decline.
They find that the published literature demonstrates that exercise, including aerobic exercise and strength training improve cognitive ability even in younger individuals and also relieves depression. In addition, the published literature demonstrates that yoga practice is also effective in reducing depression and also restraining cognitive decline. The hormonal system particularly the hypothalamic-pituitary adrenal axis that produces cortisol and sympathetic nervous system, involved in the stress response, may be the common intermediaries as both are associated with cognitive decline and depressions and both are reduced by both yoga and exercise. But, this speculation has yet to be definitively tested.
These findings are interesting but are correlational and do not demonstrate causal links between yoga and exercise effects on depression and, in turn, age related cognitive decline. It remains to future research to clarify this issue. Regardless, it is clear that both exercise and yoga are effective to reducing depression and cognitive decline in aging, making them excellent practices for healthy aging.
So, improve depression and cognitive decline with yoga.
"This ancient Indian practice of exercise, breathing, and meditation has been around for about 5,000 years, and now researchers are finding out why millions of Americans practice yoga to ease depression, anxiety, and stress. In fact, the American Yoga Association says just a few minutes of yoga three times every day can balance your body and mind and get your depression on the run." – Chris Lliades
CMCS – Center for Mindfulness and Contemplative Studies
This and other Contemplative Studies posts are also available on Google+ https://plus.google.com/106784388191201299496/posts and on Twitter @MindfulResearch
Study Summary
Danielle C. Mathersul and Simon Rosenbaum, "The Roles of Exercise and Yoga in Ameliorating Depression as a Risk Factor for Cognitive Decline," Evidence-Based Complementary and Alternative Medicine, vol. 2016, Article ID 4612953, 9 pages, 2016. doi:10.1155/2016/4612953
Abstract
Currently, there are no effective pharmaceutical treatments to reduce cognitive decline or prevent dementia. At the same time, the global population is aging, and rates of dementia and mild cognitive impairment (MCI) are on the rise. As such, there is an increasing interest in complementary and alternative interventions to treat or reduce the risk of cognitive decline. Depression is one potentially modifiable risk factor for cognitive decline and dementia. Notably, exercise and yoga are two interventions known to both reduce symptoms of depression and improve cognitive function. The current review discusses the efficacy of exercise and yoga to ameliorate depression and thereby reduce the risk of cognitive decline and potentially prevent dementia. Potential mechanisms of change, treatment implications, and future directions are discussed.