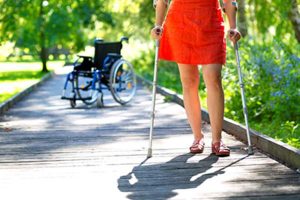 Improve the Quality of Life of Multiple Sclerosis Patients with Mindfulness
By John M. de Castro, Ph.D.
"mindfulness can improve quality of life and help people cope better with their MS. Various studies found that mindfulness decreased pain, stress, anxiety and depression." – MS Trust
Multiple Sclerosis (MS) is a progressive demyelinating disease which attacks the coating on the neural axons which send messages throughout the body and nervous system. It affects about 2 million people worldwide and about 400,000 in the U.S. It is most commonly diagnosed in people between the ages of 20 and 50 years.  Unfortunately, there is no cure for multiple sclerosis. There are a number of approved medications that are used to treat MS but are designed to lessen frequency of relapses and slow the progression of the disease, but they don't address individual symptoms.
Although there is a progressive deterioration, MS is not fatal with MS patients having about the same life expectancy as the general population. Hence, most MS sufferers have to live with the disease for many years. Mindfulness practices have been shown to improve the symptoms of multiple sclerosis.  Mindfulness-Based Stress Reduction (MBSR) is a mindfulness training program that involves meditation, yoga, body scan, discussion. and daily practice at home.
In today's Research News article "The Effect of Mindfulness-Based Stress Reduction (MBSR) Therapy on Quality of Life in Women with Multiple Sclerosis, Ahvaz, Iran." (See summary below or view the full text of the study at: https://www.ncbi.nlm.nih.gov/pmc/articles/PMC6942645/), Kolahkaj and colleagues examine the ability of MBSR training to improve the quality of life of women with Multiple Sclerosis (MS). They recruited women with Multiple Sclerosis and randomly assigned them to receive either a 2-hour, once a week, for 8 weeks program of Mindfulness-Based Stress Reduction (MBSR) or treatment as usual. They were measured before and after treatment and 2 months later for quality of life, pain, physical function, and mental and physical health.
They found that in comparison to baseline and the treatment as usual group, the patients who received Mindfulness-Based Stress Reduction (MBSR) practice had significantly better general health, physical function, vitality, mental health, physical, social, and emotional quality of life, and bodily pain.
These results are quite striking and corroborate previous findings that mindfulness training can significantly improve the mental health and quality of life of patients with Multiple Sclerosis. Future research should include an active comparison condition such as exercise to eliminate potential bias effects. Nevertheless, the results clearly demonstrate that mindfulness training markedly improvove the physical and mental condition of women with Multiple Sclerosis.
So, improve the quality of life of Multiple Sclerosis patients with mindfulness.
"Mindfulness helped them begin to let go of the frustration that they can't control [the disease]," They were able to accept their MS, reduce their stress, and hopefully, improve the quality of their lives." – Ed Tobias
CMCS – Center for Mindfulness and Contemplative Studies
This and other Contemplative Studies posts are also available on Google+ https://plus.google.com/106784388191201299496/posts and on Twitter @MindfulResearch
Study Summary
Kolahkaj, B., Zargar, F., & Majdinasab, N. (2018). The Effect of Mindfulness-Based Stress Reduction (MBSR) Therapy on Quality of Life in Women with Multiple Sclerosis, Ahvaz, Iran. Journal of caring sciences, 8(4), 213–217. https://doi.org/10.15171/jcs.2019.030
Abstract
Introduction: Low quality of life is one of the most common symptoms of Multiple Sclerosis (MS) which can reduce satisfaction with life, as well as increase death ratio and neuro-mental problems. The present study aimed to determine the effect of Mindfulness-Based Stress Reduction (MBSR) therapy on the quality of life in women with Multiple sclerosis in the city of Ahvaz.
Methods: Forty eight patients who had referred to neurologists were selected by convenient sampling and were assigned into two groups (MBSR and control) randomly. The participants of the two groups answered the 36-item quality of life questionnaire. The experimental group was under treatment for 8 sessions while the control group did not receive any psychological treatment. Data were analyzed, using SPSSver.13 software by repeated measures analysis of variance.
Results: In the MBSR group, the mean subscales of QOL had more significant reduction compare to control group. Also the improvement of all subscales of mental and physical QOL continued after two months later in follow up stage.
Conclusion: The findings suggest that MBSR is useful for improving the quality of life in patients with MS.
https://www.ncbi.nlm.nih.gov/pmc/articles/PMC6942645/