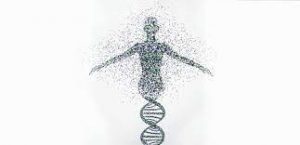 Improve Long-Covid Symptoms with Mindfulness
By John M. de Castro, Ph.D.
"Everything is created twice, first in the mind and then in reality." ~Robin S. Sharma
Mindfulness training has been shown to improve health and well-being in healthy individuals. They have also been found to be effective for a large array of medical and psychiatric conditions, either stand-alone or in combination with more traditional therapies. The COVID-19 pandemic has challenged the mental and physical health of the population. It has created intense stress both for frontline workers but also for people simply isolating at home. Mindfulness is known to decrease the psychological and physical responses to stress  Long COVID-19 symptoms have emerged as a major problem. The evidence that mindfulness practices are effective in treating these long covid symptoms has been accumulating. So, it makes sense to summarize what has been learned.
In today's Research News article "Mindfulness Meditation Interventions for Long COVID: Biobehavioral Gene Expression and Neuroimmune Functioning." (See summary below or view the full text of the study at:  https://www.ncbi.nlm.nih.gov/pmc/articles/PMC9653042/ ) Porter and Jason review and summarize the published research on the effectiveness of mindfulness practices for the treatment of long covid symptoms of Covid-19.
They report that the published studies found that mindfulness practices reduce fatigue, anxiety, and depression, and improve physical and mental functioning in long covid. They further postulate that these improvements may be mediated by the effect of mindfulness practices on the immunological and inflammatory systems. These include altering pro-inflammatory and immune function gene expressions.
So, the published studies suggest that mindfulness practices improve the mental and physical symptoms of long covid.
"Remember the blue sky. It may at times be obscured by clouds, but it is always there." — Andy Puddicombe
CMCS – Center for Mindfulness and Contemplative Studies
This and other Contemplative Studies posts are also available on Twitter @MindfulResearch
Study Summary
Porter N, Jason LA. Mindfulness Meditation Interventions for Long COVID: Biobehavioral Gene Expression and Neuroimmune Functioning. Neuropsychiatr Dis Treat. 2022 Nov 8;18:2599-2626. doi: 10.2147/NDT.S379653. PMID: 36387947; PMCID: PMC9653042.
Abstract
Some individuals infected with SARS CoV-2 have developed Post-Acute Sequelae of SARS CoV-2 infection (PASC) or what has been referred to as Long COVID. Efforts are underway to find effective treatment strategies for those with Long COVID. One possible approach involves alternative medical interventions, which have been widely used to treat and manage symptoms of a variety of medical problems including post-viral infections. Meditation has been found to reduce fatigue and unrefreshing sleep, and for those with post-viral infections, it has enhanced immunity, and reduced inflammatory-driven pathogenesis. Our article summarizes the literature on what is known about mindfulness meditation interventions, and reviews evidence on how it may apply to those with Long COVID and Myalgic Encephalomyelitis/Chronic Fatigue Syndrome (ME/CFS). Evidence is reviewed suggesting effective and sustainable outcomes may be achieved for symptomatology and underlying pathology of post-viral fatigue (PASC and ME/CFS).