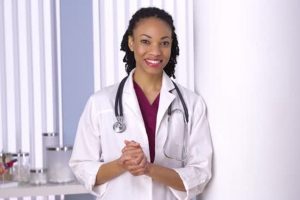 Spirituality and Religion are Associated with Better Well-Being in Medical Residents
By John M. de Castro, Ph.D.
"Most internal medicine residents have positive attitudes toward spirituality, religion, and medicine. They do not have adequate knowledge or skill to care for patients in this area." – Gina M. Piscitello
Stress is epidemic in the western workplace with almost two thirds of workers reporting high levels of stress at work. In high stress occupations, like healthcare, burnout is all too prevalent. Burnout is the fatigue, cynicism, emotional exhaustion, sleep disruption, and professional inefficacy that comes with work-related stress. Religion and spirituality have been promulgated as solutions to the challenges of life. There have been a number of studies of the influence of religiosity and spirituality on the physical and psychological well-being of practitioners and patients mostly showing positive benefits, with spirituality encouraging personal growth and mental health. But there is still a need to investigate the relationships of spirituality with psychological well-being in patients and medical residents.
In today's Research News article "Spirituality and religion in residents and inter-relationships with clinical practice and residency training: a scoping review." (See summary below or view the full text of the study at: https://www.ncbi.nlm.nih.gov/pmc/articles/PMC8166631/ ) Chow and colleagues review and summarize the published research on the relationship of spirituality and religion to the psychological well-being of patients and medical residents. They identified 44 published studies.
They report that the research found that medical residents believed that spirituality and religion were important to patients and made a difference in the outcomes of treatment. Over half of the residents identified themselves as spiritual or religious. The higher the degree of spirituality but not church going of the residents' the greater sense of accomplishment and overall health and the lower the levels of burnout and depression. They report that although the patients rarely brought up spirituality and religion and the residents rarely inquired, when the medical issue was very serious and life threatening, it was brought up 72% of the time. They also report that the curriculum for medical residents rarely included spirituality and religion topics.
The findings suggest that the majority of medical residents recognize the importance of spirituality and religion for their patients and that it positively relates to treatment adherence and clinical outcomes, but the issues were rarely addressed. Spirituality and religion were important personally to the majority of the residents and were related to better well-being and lower burnout. But there was little instruction in the curriculum about these issues and there was great reticence to bring it up with patients. This suggests that training curricula for medical residents should include greater incorporation of spiritual and religious issues and how to incorporate them into patient care.
So, spirituality and religion are associated with better well-being in medical residents.
"Although religion and spirituality continue to be contested and controversial topics in our society, the existing evidence highlights patients' desires to have some level of spiritual interaction with their healthcare providers." – James Behan
CMCS – Center for Mindfulness and Contemplative Studies
This and other Contemplative Studies posts are also available on Google+ https://plus.google.com/106784388191201299496/posts and on Twitter @MindfulResearch
Study Summary
Chow, H., Chew, Q. H., & Sim, K. (2021). Spirituality and religion in residents and inter-relationships with clinical practice and residency training: a scoping review. BMJ open, 11(5), e044321. https://doi.org/10.1136/bmjopen-2020-044321
Abstract
Objectives
With the increased emphasis on personalised, patient-centred care, there is now greater acceptance and expectation for the physician to address issues related to spirituality and religion (SR) during clinical consultations with patients. In light of the clinical need to improve SR-related training in residency, this review sought to examine the extant literature on the attitudes of residents regarding SR during residency training, impact on clinical care and psychological well-being of residents and SR-related curriculum implemented within various residency programmes.
Design
A scoping review was conducted on studies examining the topic of SR within residency training up until July 2020 on PubMed/Medline and Web of Science databases. Keywords for the literature search included: (Spirituality OR Religion) AND (Residen* OR "Postgraduate Medicine" OR "Post-graduate Medicine" OR "Graduate Medical Education").
Results
Overall, 44 studies were included. The majority were conducted in North America (95.5%) predominantly within family medicine (29.5%), psychiatry (29.5%) and internal medicine (25%) residency programmes. While residents held positive attitudes about the role of SR and impact on patient care (such as better therapeutic relationship, treatment adherence and coping with illness), they often lacked the knowledge and skills to address these issues. Better spiritual well-being of residents was associated with greater sense of work accomplishment, overall self-rated health, decreased burnout and depressive symptoms. SR-related curricula varied from standalone workshops to continuous modules across the training years.
Conclusions
These findings suggest a need to better integrate appropriate SR-related education within residency training. Better engagement of the residents through different pedagogical strategies with supervision, feedback, reflective practice and ongoing faculty and peer support can enhance learning about SR in clinical care. Future studies should identify barriers to SR-related training and evaluate the outcomes of these SR-related curriculum including how they impact the well-being of patients and residents over time.
Keywords: medical education & training, Education & training (see medical education & training), mental
https://www.ncbi.nlm.nih.gov/pmc/articles/PMC8166631/