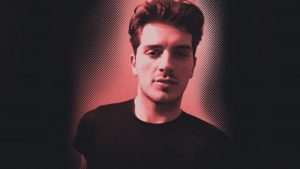 Improve Physical and Psychological Symptoms and Quality of Life in People Living with HIV with Mind-Body Practices
By John M. de Castro, Ph.D.
"Our bodies and minds are intimately connected. Living with HIV can be stressful and can challenge our emotional well-being. Similarly, stress and anxiety can affect our bodies. So maintaining "a healthy mind in a healthy body" is key." – CATIE
More than 35 million people worldwide and 1.2 million people in the United States are living with HIV infection. In 1996, the advent of the protease inhibitor and the so-called cocktail changed the prognosis for HIV. Since this development a 20-year-old infected with HIV can now expect to live on average to age 69. Hence, living with HIV is a long-term reality for a very large group of people. People living with HIV infection experience a wide array of physical and psychological symptoms which decrease their perceived quality of life. The symptoms include chronic pain, muscle aches, anxiety, depression, weakness, fear/worries, difficulty with concentration, concerns regarding the need to interact with a complex healthcare system, stigma, and the challenge to come to terms with a new identity as someone living with HIV.
Mindfulness training has been found to be effective in treating chronic pain conditions. In addition, mindfulness training has been shown to improve psychological well-being, lower depression and strengthen the immune system of patients with HIV infection. The research and evidence is accumulating. Hence it makes sense to stop and summarize the research on the ability of mind-body practices to help relieve the symptoms of patients living with HIV.
In today's Research News article "Mind-body practices for people living with HIV: a systematic scoping review." (See summary below or view the full text of the study at: https://www.ncbi.nlm.nih.gov/pmc/articles/PMC6560810/ ), Ramirez-Garcia and colleagues review and summarize the published research studies of the effectiveness of mind-body practices for the treatment of the symptoms of HIV infection. "Mind-body practices include Tai Chi, Qigong, yoga, meditation, and all types of relaxation" training. They identified 84 published research studies.
They report that these studies found that for patients with HIV, Mindfulness-Based Stress Reduction (MBSR) decrease the physical symptoms and the side effects of the drug treatment, and improves the patient's psychological state. They also report that Cognitive Behavioral Therapy and the combining at least three relaxation techniques decreases the patient's physical and psychological symptoms, and increase quality of life and health. Yoga practice was also found to lower the patient's blood pressure. Tai Chi, Qigong, and relaxation techniques were found to improve the patient's physical and psychological condition.
Hence the accumulated research suggests that mind-body therapies in addition to antiretroviral treatment are safe and effective treatments to improve the health, well-being, and quality of life of patients living with HIV. This is important as these patients will be living for many years with the symptoms of HIV and the side effects of its treatment. The addition of mind-body practices can help make living with HIV more tolerable and improve the patients' lives.
So, improve physical and psychological symptoms and quality of life in people living with HIV with Mindbody practices.
"Living a healthy lifestyle can help you better control HIV and prevent the progression to AIDS. Eating a healthy diet and maintaining a healthy body weight, exercising regularly, practicing safe sex, and following your medicine regimen are all important steps in managing HIV." – Johns Hopkins Health
CMCS – Center for Mindfulness and Contemplative Studies
This and other Contemplative Studies posts are also available on Google+ https://plus.google.com/106784388191201299496/posts and on Twitter @MindfulResearch
Study Summary
Ramirez-Garcia, M. P., Gagnon, M. P., Colson, S., Côté, J., Flores-Aranda, J., & Dupont, M. (2019). Mind-body practices for people living with HIV: a systematic scoping review. BMC complementary and alternative medicine, 19(1), 125. doi:10.1186/s12906-019-2502-z
Abstract
Background
Mind-body practices are frequently used by people living with HIV to reduce symptoms and improve wellbeing. These include Tai Chi, Qigong, yoga, meditation, and all types of relaxation. Although there is substantial research on the efficacy of mind-body practices in people living with HIV, there is no summary of the available evidence on these practices. The aim of this scoping review is to map available evidence of mind-body practices in people living with HIV.
Methods
The Arksey and O'Malley (Int J Soc Res Methodol 8:19-32, 2005) methodological framework was used. A search of 16 peer-review and grey literature databases, websites, and relevant journals (1983–2015) was conducted. To identify relevant studies, two reviewers independently applied the inclusion criteria to all abstracts or full articles. Inclusion criteria were: participants were people living with HIV; the intervention was any mind-body practice; and the study design was any research study evaluating one or several of these practices. Data extraction and risk of bias assessment were performed by one reviewer and checked by a second, as needed, using the criteria that Cochrane Collaboration recommends for systematic reviews of interventions (Higgins and Green, Cochrane handbook for systematic reviews of intervention. 2011). A tabular and narrative synthesis was carried out for each mind-body practice.
Results
One hundred thirty-six documents drawing on 84 studies met the inclusion criteria. The most widely studied mind-body practice was a combination of least three relaxation techniques (n = 20), followed in declining order by meditation (n = 17), progressive muscle relaxation (n = 10), yoga (n = 9) and hypnosis (n = 8). Slightly over half (47/84) of studies used a RCT design. The interventions were mainly (46/84) conducted in groups and most (51/84) included daily individual home practice. All but two studies were unblinded to participants.
Conclusion
The amount of available research on mind-body practices varies by practice. Almost half of the studies in this review were at high risk of bias. However, mindfulness, a combination of least three relaxation techniques and cognitive behavioral strategies, and yoga show encouraging results in decreasing physical and psychological symptoms and improving quality of life and health in people living with HIV. More rigorous studies are necessary to confirm the results of Tai Chi, Qigong, and some relaxation techniques.
https://www.ncbi.nlm.nih.gov/pmc/articles/PMC6560810/