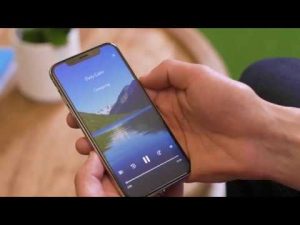 Improve the Mental Health of Myeloproliferative Neoplasm Cancer Patients with a Mindfulness App
By John M. de Castro, Ph.D.
"Results show promise for mindfulness-based interventions to treat common psychological problems such as anxiety, stress, and depression in cancer survivors and to improve overall quality of life." — Linda E. Carlson
"Myeloproliferative Neoplasms (MPNs) are blood cancers that occur when the body makes too many white or red blood cells, or platelets" (Cancer Support Community). It typically occurs in older adults and is fairly rare (1-2 cases/100,000 per year) and has a very high survival rate. It produces a variety of psychological and physical symptoms including fatigue, anxiety, depression, pain, and sleep disturbance, reduced physical, social, and cognitive functioning resulting in a reduced quality of life.
Mindfulness training has been shown through extensive research to be effective in improving physical and psychological health including fatigue, anxiety, depression, pain, and sleep disturbance, and improves physical, social, and cognitive functioning as well as quality of life in cancer patients. The vast majority of the mindfulness training techniques, however, require a trained therapist. This results in costs that many patients can't afford. In addition, the participants must be available to attend multiple sessions at particular scheduled times that may or may not be compatible with their busy schedules and at locations that may not be convenient.
As an alternative, Apps for smartphones have been developed. These have tremendous advantages in decreasing costs, making training schedules much more flexible, and eliminating the need to go repeatedly to specific locations. But the question arises as to the effectiveness of these Apps in relieving the psychological and physical symptoms of cancer and improving their quality of life.
In today's Research News article "Associations Between Global Mental Health and Response to an App-Based Meditation Intervention in Myeloproliferative Neoplasm Patients." (See summary below or view the full text of the study at: https://www.ncbi.nlm.nih.gov/pmc/articles/PMC7307391/) Puzia and colleagues recruited patients with Myeloproliferative Neoplasms (MPNs) and randomly assigned them to either receive a pamphlet on MPN symptom management or to practice mindfulness for 4 weeks using the "Calm" App for 10 minutes every day. "Calm meditations are developed using a combination of techniques drawn from Mindfulness-Based Stress Reduction and Cognitive Behavioral Therapy, encouraging users to practice moment-to-moment awareness without judgement and to develop awareness of their thoughts, interpretations, and emotional and physiological responses in order to alter their perception or create new, more balanced thoughts." They were measured before and after the 4-week treatment period for depression, anxiety, sleep disturbance, and mental and physical health.
They found that the results differed depending upon the participants' levels of mental health. For those participants who had poor mental health at the beginning of the trial, using the "Calm" App produced significantly lower levels of depression and anxiety. These results replicate the previous findings that mindfulness meditation training produces significant decreases in depression and anxiety in a wide array of healthy and sick individuals. The present findings extend these benefits to patients with Myeloproliferative Neoplasms (MPNs) and appear to have maximum benefits for those who need it the most, the patients with the greatest mental health problems.
The findings that the use of an internet App is effective in improving the mental health of patients with MPN is important. These Apps make treatment available to large numbers of patients over widespread geographic areas, conveniently and inexpensively. This greatly expands the ability of mindfulness meditation for the treatment of the patients' emotional problems.
Mindfulness meditation promotes present moment awareness with a non-judging and non-reacting attitude. Depression and anxiety are rooted in the individuals' processing of past or projected future events and the judging and reacting to them. By focusing on the present moment this processing is interrupted and emphasizes what is actually present in the moment. In addition, not judging or reacting allows for a moderated emotional reaction and greater ability to regulate the emotions. This greatly improves the mental health of the patient.
So, improve the mental health of myeloproliferative neoplasm cancer patients with a mindfulness App.
"The intent of this practice is to help you begin to see that the traditional things you may consider important in defining your place in the world are often transitory. There's a more stable and enduring part of your being, and connecting with this possibility through your meditation practice may help soothe the pain of changes to your self-image and identity that cancer triggers." — Linda E. Carlson
CMCS – Center for Mindfulness and Contemplative Studies
This and other Contemplative Studies posts are also available on Google+ https://plus.google.com/106784388191201299496/posts and on Twitter @MindfulResearch
Study Summary
Puzia, M. E., Huberty, J., Eckert, R., Larkey, L., & Mesa, R. (2020). Associations Between Global Mental Health and Response to an App-Based Meditation Intervention in Myeloproliferative Neoplasm Patients. Integrative cancer therapies, 19, 1534735420927780. https://doi.org/10.1177/1534735420927780
Abstract
Background: Depression, anxiety, and sleep disturbance are common problems that greatly affect quality of life for many myeloproliferative neoplasm (MPN) patients. App-based mindfulness meditation is a feasible nonpharmacologic approach for managing symptoms. However, previous research has not considered how patients' overall mental health may influence their responsiveness to these interventions. Objective: The purpose of this study was to conduct an exploratory, secondary analysis of the effects of a smartphone meditation app, Calm, on depression, anxiety, and sleep disturbance in MPN patients based on patients' baseline levels of Global Mental Health (GMH). Methods: Participants (N = 80) were a subset of MPN patients from a larger feasibility study. Patients were enrolled into an intervention (use Calm for 10 minutes daily for 4 weeks) or educational control group. Results: In multilevel models, there were significant 3-way interactions between time, group, and baseline GMH for depression and anxiety symptoms, with participants in the meditation intervention who reported the poorest baseline GMH experiencing the greatest reduction in symptoms over time. For both intervention and control participants, poorer initial GMH was associated with increases in sleep disturbance symptoms over time. Conclusions: Mindfulness meditation apps, such as Calm, may be effective in reducing depression and anxiety symptoms in MPN patients, particularly for those experiencing mental health difficulties. Given the need for accessible tools to self-manage chronic cancer–related symptoms, especially strong negative emotions, these findings warrant larger efficacy studies to determine the effects of app-based meditation for alleviating depression and anxiety in cancer populations.