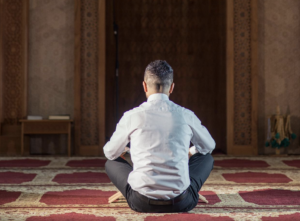 Improve Emotional Distress in The Elderly with Type 2 Diabetes with Mindfulness
By John M. de Castro, Ph.D.
"Mindfulness based approaches has been found to be particularly effective in supporting diabetes management and the mental turmoil that is accompanied with a diagnosis of such as chronic physical illness. It can address the feelings of guilt, anger and aid self-acceptance to encourage the fulfilment of an unobstructed life. Mindfulness has also been found to have an enhanced clinical effect of glycemic control so not only aids psychological health but could potentially have a positive impact on the management of the physical condition." – Diabetes UK
Diabetes is a major health issue. It is estimated that 30 million people in the United States have diabetes and the numbers are growing. Type 2 Diabetes results from a resistance of tissues, especially fat tissues, to the ability of insulin to promote the uptake of glucose from the blood. As a result, blood sugar levels rise producing hyperglycemia. Diabetes is the 7th leading cause of death in the United States. In addition, diabetes is heavily associated with other diseases such as cardiovascular disease, heart attacks, stroke, blindness, kidney disease, and circulatory problems leading to amputations. As a result, diabetes doubles the risk of death of any cause compared to individuals of the same age without diabetes.
Type 2 diabetes is largely preventable. One of the reasons for the increasing incidence of Type 2 Diabetes is its association with overweight and obesity which is becoming epidemic in the industrialized world. A leading cause of this is a sedentary life style. Current treatments for Type 2 Diabetes focus on diet, exercise, and weight control. Recently, mindfulness practices have been shown to be helpful in managing diabetes.
Acceptance and Commitment Therapy (ACT) is a mindfulness-based psychotherapy technique that is employs many of the techniques of Cognitive Behavioral Therapy (CBT). ACT focuses on the individual's thoughts, feelings, and behavior and how they interact to impact their psychological and physical well-being. It then works to change thinking to alter the interaction and produce greater life satisfaction. ACT employs mindfulness practices to increase awareness and develop an attitude of acceptance and compassion in the presence of painful thoughts and feelings. ACT teaches individuals to "just notice", accept and embrace private experiences and focus on behavioral responses that produce more desirable outcomes. The problems resulting from diabetes get magnified in the elderly. So, it is important to study the efficacy of ACT for Type 2 Diabetes in the elderly.
In today's Research News article "Efficacy of Acceptance And Commitment Therapy For Emotional Distress In The Elderly With Type 2 Diabetes: A Randomized Controlled Trial." (See summary below or view the full text of the study at: https://www.ncbi.nlm.nih.gov/pmc/articles/PMC6802537/), Maghsoudi and colleagues recruited patients with Type 2 Diabetes over 60 years of age. They all continued on routine care while half were randomly selected to receive Acceptance and Commitment Therapy (ACT) in groups once a week for 90 minutes for 8 weeks. They were measured before and after training and 2 months later for diabetes-related emotional distress including the dimensions of emotional burden, physician-related distress, regimen-related distress and diabetes-related interpersonal distress.
They found that in comparison to baseline and the usual care group the patients who received Acceptance and Commitment Therapy (ACT) had significantly lower diabetes-related emotional distress. This lower diabetes-related emotional distress was maintained 2 months later. The study contained only a passive control condition, so caution must be exercised in interpreting the results. Nevertheless, ACT\ was a safe, effective, and lasting treatment to improve the emotions of elderly patients with Type 2 Diabetes.
So, improve emotional distress in the elderly with Type 2 Diabetes with mindfulness.
"Mindfulness training, including focused breathing and awareness training, helped U.S. veterans with diabetes significantly lower their diabetes-related distress and blood sugar levels and improve their self-management of the disease, researchers report." – Science Daily
CMCS – Center for Mindfulness and Contemplative Studies
This and other Contemplative Studies posts are also available on Google+ https://plus.google.com/106784388191201299496/posts and on Twitter @MindfulResearch
Study Summary
Maghsoudi, Z., Razavi, Z., Razavi, M., & Javadi, M. (2019). Efficacy Of Acceptance And Commitment Therapy For Emotional Distress In The Elderly With Type 2 Diabetes: A Randomized Controlled Trial. Diabetes, metabolic syndrome and obesity : targets and therapy, 12, 2137–2143. doi:10.2147/DMSO.S221245
Abstract
Introduction
Diabetes is among the common diseases in the elderly which results in depression, anxiety, and emotional distress in the elderly and impacts the disease control by the individual. This study was conducted with the aim of exploring the effectiveness of acceptance and commitment therapy (ACT) in the improvement of emotional distress in the elderly with type 2 diabetes.
Materials and methods
In this randomized control trial, 80 elderly with type 2 diabetes aged ≥60 years were randomly selected among the individuals visiting Yazd Diabetes Research Center. Then, the patients were randomly divided into two 40 individual groups, ie, the intervention group and the control group. The intervention group underwent group ACT during eight 90-min sessions. The diabetes-related emotional distress questionnaire was completed before the intervention, after the end of the group sessions and 2 months after that. The statistical software SPSS version 21 was used for data analysis.
Results
The emotional mean scores in the intervention and control groups were not significantly different before the intervention. However, the mean score of the intervention group was lower than of the control group immediately after the intervention (p=0.02) and 2 months after the intervention (p=0.02).
Conclusion
ACT results in the improvement of diabetes-related emotional distress in the intervention group. Considering the effectiveness of ACT, this therapeutic method is recommended to be used for the amelioration of emotional distress in the elderly with type 2 diabetes.
https://www.ncbi.nlm.nih.gov/pmc/articles/PMC6802537/