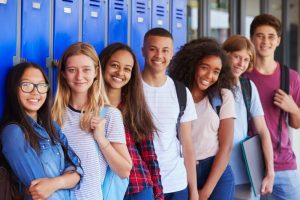 Spirituality Improves Health Behaviors Particularly When Coupled with Religion
By John M. de Castro, Ph.D.
"Spirituality is a universal phenomenon and an inherent aspect of human nature that unfolds during adolescence as the individual searches for transcendence, meaning, and purpose in life." – Sangwon Kim
We tend to think that illness is produced by physical causes, disease, injury, viruses, bacteria, etc. But many health problems are behavioral problems or have their origins in maladaptive behavior. This is evident in car accident injuries that are frequently due to behaviors, such as texting while driving, driving too fast or aggressively, or driving drunk. Other problematic behaviors are cigarette smoking, alcoholism, drug use, or unprotected sex. It is well established that if patterns and habits of healthy behaviors can be established early in life, long-term health can be promoted and ill health can be prevented. Adolescence is a time when these behavioral causes of health problems usually develop.
Spirituality is defined as "one's personal affirmation of and relationship to a higher power or to the sacred. There have been a number of studies of the influence of spirituality on the physical and psychological well-being of practitioners mostly showing positive benefits, with spirituality encouraging personal growth and mental health. Religiosity is also known to help with a wide range of physical and psychological problems. So, it would make sense to investigate the influence of spirituality and religiosity on the ability of adolescents to develop positive health behaviors.
In today's Research News article ""I am spiritual, but not religious": Does one without the other protect against adolescent health-risk behaviour?" (See summary below or view the full text of the study at: https://www.ncbi.nlm.nih.gov/pmc/articles/PMC6353810/), Malinakova and colleagues obtained data from a Czechoslovakian survey of a representative sample of adolescents aged 11, 13, and 15 years. Among other measures the youths completed measures of religious attendance, spirituality, tobacco, alcohol, and cannabis use, drug use experience, and sexual intercourse.
They found that either religious attendance or high spirituality was associated with a lower risk of smoking while only high spirituality was associated with lower alcohol use and only religious attendance appeared to be associated with lower early sexual intercourse. But when the combination of religious attendance and high spirituality was looked at, there were large significantly lower levels of tobacco, alcohol, and cannabis use and lifetime drug use.
These results are interesting but correlational. So, caution must be exercised in making conclusions about causality. They suggest, though, that individually religious attendance and spirituality only have limited associations with lower levels of health risk behaviors in adolescents. But in combination they have a strong association with lower levels of these behaviors. This suggests that just attending religious services doesn't impact health risk behaviors unless it is combined with spirituality. It would appear that when youths are religious and also spiritual, they are much less likely to engage in behaviors that may damage their health.
So, spirituality improves health behaviors particularly when coupled with religion.
"The results also showed a consistent relationship between high levels of spiritual health and positive overall self-rated health. Overall, while the perceived importance of spiritual health declined by age, for adolescents who maintain a strong sense of the importance of self-perceived spiritual health, the possible benefits are striking." – HBSC News
CMCS – Center for Mindfulness and Contemplative Studies
This and other Contemplative Studies posts are also available on Google+ https://plus.google.com/106784388191201299496/posts and on Twitter @MindfulResearch
Study Summary
Malinakova, K., Kopcakova, J., Madarasova Geckova, A., van Dijk, J. P., Furstova, J., Kalman, M., … Reijneveld, S. A. (2019). "I am spiritual, but not religious": Does one without the other protect against adolescent health-risk behaviour?. International journal of public health, 64(1), 115–124. doi:10.1007/s00038-018-1116-4
Abstract
Objectives
Spirituality and religious attendance (RA) have been suggested to protect against adolescent health-risk behaviour (HRB). The aim of this study was to explore the interrelatedness of these two concepts in a secular environment.
Methods
A nationally representative sample (n = 4566, 14.4 ± 1.1 years, 48.8% boys) of adolescents participated in the 2014 Health Behaviour in School-aged Children cross-sectional study. RA, spirituality (modified version of the Spiritual Well-Being Scale), tobacco, alcohol, cannabis and drug use and the prevalence of sexual intercourse were measured.
Results
RA and spirituality were associated with a lower chance of weekly smoking, with odds ratios (OR) 0.57 [95% confidence interval (CI) 0.36–0.88] for RA and 0.88 (0.80–0.97) for spirituality. Higher spirituality was also associated with a lower risk of weekly drinking [OR (95% CI) 0.91 (0.83–0.995)]. The multiplicative interaction of RA and spirituality was associated with less risky behaviour for four of five explored HRB. RA was not a significant mediator for the association of spirituality with HRB.
Conclusions
Our findings suggest that high spirituality only protects adolescents from HRB if combined with RA.
https://www.ncbi.nlm.nih.gov/pmc/articles/PMC6353810/