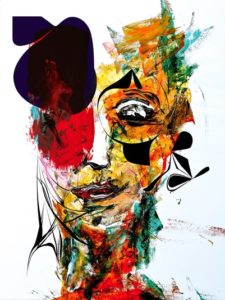 Employ Mindfulness-Based Interventions for the Treatment of Addictions
By John M. de Castro, Ph.D.
'A fact that many don't know yet is that mindfulness is currently the most effective treatment in the world for overcoming addictions." – Judson Brewer
Substance abuse is a major health and social problem. There are estimated 22.2 million people in the U.S. with substance dependence. It is estimated that worldwide there are nearly ¼ million deaths yearly as a result of illicit drug use which includes unintentional overdoses, suicides, HIV and AIDS, and trauma. In the U.S. about 17 million people abuse alcohol. Drunk driving fatalities accounted for over 10,000 deaths annually. "Tobacco use remains the single largest preventable cause of death and disease in the United States. Cigarette smoking kills more than 480,000 Americans each year, with more than 41,000 of these deaths from exposure to secondhand smoke. In addition, smoking-related illness in the United States costs more than $300 billion a year. In 2013, an estimated 17.8% (42.1 million) U.S. adults were current cigarette smokers."  (Centers for Disease Control and Prevention).
Obviously, there is a need to find effective methods to prevent and treat substance abuse. There are a number of programs that are successful at stopping the drug abuse, including the classic 12-step program emblematic of Alcoholics Anonymous. Unfortunately, the majority of drug and/or alcohol abusers relapse and return to substance abuse. Hence, it is important to find an effective method to both treat substance abuse disorders and to prevent relapses. Mindfulness practices have been shown to improve recovery from various addictions.
In today's Research News article "Mindfulness-Based Interventions for the Treatment of Substance and Behavioral Addictions: A Systematic Review." (See summary below or view the full text of the study at: https://www.ncbi.nlm.nih.gov/pmc/articles/PMC5884944/ ), Sancho and colleagues review and summarize the published research literature on the application of mindfulness-based interventions for the treatment of addictions and relapse prevention. They discovered 54 studies that used mindfulness-based interventions to treat addictions to a variety of addictions, including substance use, cigarette smoking, alcohol, opioids, gambling disorder, stimulants, marijuana, combination of cocaine and alcohol, and combination of tobacco and alcohol.
They report that the research found that mindfulness-based interventions were effective in reducing dependence, craving, and other addiction-related symptoms as well as improving depression, anxiety, and perceived stress and emotion regulation difficulties. Unfortunately, these effects generally did not last when long-term follow-ups were examined. They also report that the interventions were most effective when combined with other treatments for addictions. The most effective treatments were those that were expressly developed to treat addictions including mindfulness-based relapse prevention (MBRP), Mindfulness-Oriented Recovery Enhancement (MORE), and Mindfulness Training for Smokers (MTS). Hence the research suggests that mindfulness-based interventions are effective for the treatment of addictions and these effects are best when the mindfulness-based interventions are tailored for addictions and combined with other treatments.
So, employ mindfulness-based interventions for the treatment of addictions.
"(Mindfulness) tackles the very roots of addictive behavior by targeting two of the main predictors of relapse: negative emotions and cravings." – Carolyn Gregoire
CMCS – Center for Mindfulness and Contemplative Studies
This and other Contemplative Studies posts are available on Google+ https://plus.google.com/106784388191201299496/posts and on Twitter @MindfulResearch
Study Summary
Sancho, M., De Gracia, M., Rodríguez, R. C., Mallorquí-Bagué, N., Sánchez-González, J., Trujols, J., … Menchón, J. M. (2018). Mindfulness-Based Interventions for the Treatment of Substance and Behavioral Addictions: A Systematic Review. Frontiers in Psychiatry, 9, 95. http://doi.org/10.3389/fpsyt.2018.00095
Abstract
Background
Emotion (dys)regulation as well as the interventions for improving these difficulties are receiving a growing attention in the literature. The aim of the present paper was to conduct a systematic review about the efficacy of mindfulness-based interventions (MBIs) in both substance and behavioral addictions (BAs).
Method
A literature search was conducted using Cochrane, PubMed, and Web of Science. Fifty-four randomized controlled trials published in English since 2009 to April 2017 were included into a narrative synthesis.
Results
Mindfulness-based interventions were applied in a wide range of addictions, including substance use disorders (from smoking to alcohol, among others) and BAs (namely, gambling disorder). These treatments were successful for reducing dependence, craving, and other addiction-related symptoms by also improving mood state and emotion dysregulation. The most commonly used MBI approaches were as follows: Mindfulness-Based Relapse Prevention, Mindfulness Training for Smokers, or Mindfulness-Oriented Recovery Enhancement, and the most frequent control group in the included studies was Treatment as Usual (TAU). The most effective approach was the combination of MBIs with TAU or other active treatments. However, there is a lack of studies showing the maintenance of the effect over time. Therefore, studies with longer follow-ups are needed.
Conclusion
The revised literature shows support for the effectiveness of the MBIs. Future research should focus on longer follow-up assessments as well as on adolescence and young population, as they are a vulnerable population for developing problems associated with alcohol, drugs, or other addictions.
https://www.ncbi.nlm.nih.gov/pmc/articles/PMC5884944/