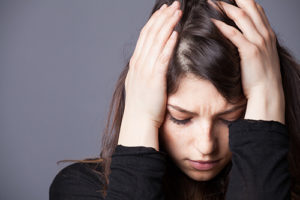 Reduce Use and Improve the Mental Health of Adults with Stimulant Addiction with Mindfulness
By John M. de Castro, Ph.D.
"When stimulant users attempt to quit, some of the most frequent complaints have to do with intolerable feelings of depression, sadness, and anxiety, conditions that often lead people to drop out of treatment early. Mindfulness practice not only helps them to manage cravings and urges, but also enables them to better cope with the psychological discomfort that can precipitate a relapse." – Suzette Glasner
Substance abuse is a major health and social problem. There are estimated 22.2 million people in the U.S. with substance dependence. It is estimated that worldwide there are nearly ¼ million deaths yearly as a result of illicit drug use which includes unintentional overdoses, suicides, HIV and AIDS, and trauma. Obviously, there is a need to find effective methods to prevent and treat substance abuse. There are a number of programs that are successful at stopping the drug abuse, including the classic 12-step program emblematic of Alcoholics Anonymous. Unfortunately, the majority of drug and/or alcohol abusers relapse and return to substance abuse. Hence, it is important to find an effective method to treat substance abuse and prevent relapse.
Mindfulness practices have been shown to improve recovery from various addictions. Mindfulness-based Relapse Prevention (MBRP) has been developed to specifically assist in relapse prevention and has been shown to be effective. "MBRP integrates mindfulness practices with cognitive-behavioral Relapse Prevention therapy and aims to help participants increase awareness and acceptance of difficult thoughts, feelings, and sensations to create changes in patterns of reactive behavior that commonly lead to relapse. Mindfulness training in MBRP provides clients with a new way of processing situational cues and monitoring internal reactions to contingencies, and this awareness supports proactive behavioral choices in the face of high-risk relapse situation." – Grow et al. 2015
In today's Research News article "Mindfulness Based Relapse Prevention for Stimulant Dependent Adults: A Pilot Randomized Clinical Trial." (See summary below or view the full text of the study at: https://www.ncbi.nlm.nih.gov/pmc/articles/PMC5300086/ ), Glasner-Edwards and colleagues recruited stimulant (cocaine or amphetamine) dependent adults. All participants participated in a contingency management program which involved receiving rewards for drug clean urine samples. Participants were randomly assigned to receive an 8-week program of Mindfulness-based Relapse Prevention (MBRP) or health education. They were measured before and after treatment and 1 month later for stimulant use (urine test), stimulant dependence, anxiety disorders, depression, emotion regulation, thought suppression, and mindfulness.
They found that the (MBRP) program resulted in significantly lower levels of severity of psychiatric disorders, depression and anxiety at follow-up than those in the health education condition. In addition, for two psychiatric subgroups, participants with major depressive disorder or anxiety disorder, participation in the (MBRP) program resulted in significantly lower use of stimulants than those in the health education condition.
These are exciting results that suggest that participation in a Mindfulness-based Relapse Prevention (MBRP) can significantly improve psychiatric symptoms and mood in stimulant dependent individuals and reduce stimulant use participants who suffered from major depression or anxiety disorder. Drug abuse is difficult to treat and even when successful relapse is likely. So, programs like (MBRP) that can be of assistance in reducing the abuse and the mental health of the abusers may be very valuable. This program was far from a cure and much more research and development is needed.
So, reduce use and improve the mental health of adults with stimulant addiction with mindfulness.
"Incorporating mindfulness into cognitive-behavioral therapy may prove to be helpful for people looking to manage their drug addictions more successfully. . . it could be especially helpful for reducing stimulant relapse rates in people with anxiety and depression." – Two Dreams
CMCS – Center for Mindfulness and Contemplative Studies
This and other Contemplative Studies posts are also available on Google+ https://plus.google.com/106784388191201299496/posts and on Twitter @MindfulResearch
Study Summary
Glasner-Edwards, S., Mooney, L. J., Ang, A., Garneau, H. C., Hartwell, E., Brecht, M.-L., & Rawson, R. A. (2017). Mindfulness Based Relapse Prevention for Stimulant Dependent Adults: A Pilot Randomized Clinical Trial. Mindfulness, 8(1), 126–135. http://doi.org/10.1007/s12671-016-0586-9
Abstract
In light of the known associations between stress, negative affect, and relapse, mindfulness strategies hold promise as a means of reducing relapse susceptibility. In a pilot randomized clinical trial, we evaluated the effects of Mindfulness Based Relapse Prevention (MBRP), relative to a health education control condition (HE) among stimulant dependent adults receiving contingency management. All participants received a 12-week contingency management (CM) intervention. Following a 4-week CM-only lead in phase, participants were randomly assigned to concurrently receive MBRP (n=31) or HE (n=32). Stimulant dependent adults age 18 and over. A university based clinical research center. The primary outcomes were stimulant use, measured by urine drug screens weekly during the intervention and at 1-month post-treatment, negative affect, measured by the Beck Depression Inventory and Beck Anxiety Inventory, and psychiatric severity, measured by the Addiction Severity Index. Medium effect sizes favoring MBRP were observed for negative affect and overall psychiatric severity outcomes. Depression severity changed differentially over time as a function of group, with MBRP participants reporting greater reductions through follow-up (p=0.03; Effect Size=0.58). Likewise, the MBRP group evidenced greater declines in psychiatric severity, (p=0.01; Effect Size=0.61 at follow-up). Among those with depressive and anxiety disorders, MBRP was associated with lower odds of stimulant use relative to the control condition (Odds Ratio= 0.78, p=0.03 and OR=0.68, p=0.04). MBRP effectively reduces negative affect and psychiatric impairment, and is particularly effective in reducing stimulant use among stimulant dependent adults with mood and anxiety disorders.
https://www.ncbi.nlm.nih.gov/pmc/articles/PMC5300086/