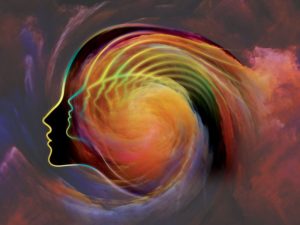 Improve Psychological Health with Dynamic Mindfulness
By John M. de Castro, Ph.D.
"Ultimately, engaging in mindfulness meditation cultivates our ability to both focus and broaden our attention, which is a practical way to elicit psychological well-being." – Jennifer Wolkin
Mindfulness training has been shown to be effective in improving physical and psychological health and particularly with the physical and psychological reactions to stress. Techniques such as Mindfulness Training, Mindfulness-Based Stress Reduction (MBSR) and Mindfulness-Based Cognitive Therapy (MBCT) as well as Yoga practice and Tai Chi or Qigong practice have been demonstrated to be effective. This has led to an increasing adoption of these mindfulness techniques for the health and well-being of both healthy and ill individuals.
"Langerian mindfulness is defined as the process of paying attention on purpose to the present moment, of being aware of novelty in experiences or situations, and of perceiving differences in contexts and events." This is a more dynamic view of mindfulness than the view contained in most measures of mindfulness. It includes the classic idea of mindfulness but also extends it to include impermanence and the ever-changing nature of reality. It emphasizes the continuous dynamic change that produces novelty in every present moment. This view of mindfulness, however, has not been examined for its benefits.
In today's Research News article "Langerian mindfulness, quality of life and psychological symptoms in a sample of Italian students." (See summary below or view the full text of the study at: https://www.ncbi.nlm.nih.gov/pmc/articles/PMC5801901/ ), Pagnini and colleagues examine the relationship of Langerian mindfulness with psychological well-being. They recruited college students and measured their levels of mindfulness with the Langer Mindfulness Scale. In addition, the students completed measures of quality of life, including physical, psychological, social relationships, and environment dimensions, and measures of psychological symptoms, including somatization, obsessive compulsive disorder, interpersonal sensitivity, depression, anxiety, hostility, phobic anxiety, paranoid ideation and psychoticism.
They found that the higher the levels of Langerian mindfulness, including novelty seeking, novelty producing, and particularly engagement, the higher the levels of physical and psychological health, and the lower the levels of psychological symptoms, including obsessive compulsive disorder, interpersonal sensitivity, depression, hostility, and phobic anxiety. The study was correlational, so no conclusions regarding causation can be reached.
The results indicate that Langerian mindfulness is associated with higher levels of physical and mental health. This further suggests that maintaining openness and attention to novelty throughout one's daily life is associated with mental and physical wellness. It is not clear whether this dynamic, Langerian, view of mindfulness produces clear associations than the classic more static mindfulness view. It remains for future research to compare the two approaches and actively manipulate their levels through training to conclusively demonstrate that Langerian mindfulness causes improvements in mental and physical health.
So, improve psychological health with dynamic mindfulness.
"Mindfulness also allows us to become more aware of the stream of thoughts and feelings that we experience and to see how we can become entangled in that stream in ways that are not helpful." – Mark Williams
CMCS – Center for Mindfulness and Contemplative Studies
This and other Contemplative Studies posts are also available on Google+ https://plus.google.com/106784388191201299496/posts and on Twitter @MindfulResearch
Study Summary
Francesco Pagnini, Katherine E. Bercovitz, Deborah Phillips. Langerian mindfulness, quality of life and psychological symptoms in a sample of Italian students. Health Qual Life Outcomes. 2018; 16: 29. Published online 2018 Feb 6. doi: 10.1186/s12955-018-0856-4
Abstract
Background
Noticing new things, accepting the continuously changing nature of circumstances, and flexibly shifting perspectives in concert with changing contexts constitute the essential features of Langerian mindfulness. This contrasts with a "mindless" approach in which one remains fixed in a singular mindset and is closed off to new possibilities. Despite potentially important clinical applications for this construct, few studies have explored them. The instrument developed to measure Langerian mindfulness is the Langer Mindfulness Scale (LMS), although this tool has been limited primarily to English-speaking populations. The study aimed to test LMS validity in the Italian language and to analyze the relationships between Langerian mindfulness and well-being.
Methods
We translated the LMS into Italian, analyzed its factor structure, and investigated the correlation between mindfulness and quality of life and psychological well-being in a sample of 248 Italian students (88.7% females, mean age 20.05). A confirmatory factor analysis confirmed the tri-dimensional structure of the English LMS in the Italian version.
Results
The primary analysis found a significant negative correlation between mindfulness and psychological symptoms including obsessive-compulsive tendencies, depression, anxiety, and paranoid ideation. There was also a positive correlation between mindfulness and reports of quality of life.
Conclusions
The Italian LMS appears reliable and it shows relevant correlations with well-being.