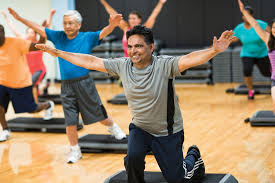 Improve Sleep with Diabetes with Yoga
By John M. de Castro, Ph.D.
"yoga stimulates the organs which in turn improves metabolic activities. This means that the chemical transformations within a cell are carried out more efficiently. This makes it a highly beneficial exercise for those suffering from diabetes" – Aruna Rathod Panvell
Diabetes is a major health issue. It is estimated that 30 million people in the United States and nearly 600 million people worldwide have diabetes and the numbers are growing. Type II Diabetes results from a resistance of tissues, especially fat tissues, to the ability of insulin to promote the uptake of glucose from the blood. As a result, blood sugar levels rise producing hyperglycemia. Diabetes is the 7th leading cause of death in the United States. In addition, diabetes is heavily associated with other diseases such as cardiovascular disease, heart attacks, stroke, blindness, kidney disease, and circulatory problems leading to amputations. As a result, diabetes doubles the risk of death of any cause compared to individuals of the same age without diabetes.
Type 2 diabetes is a common and increasingly prevalent illness that is largely preventable. One of the reasons for the increasing incidence of Type 2 Diabetes is its association with overweight and obesity which is becoming epidemic in the industrialized world. A leading cause of this is a sedentary life style. Unlike Type I Diabetes, Type II does not require insulin injections. Instead, the treatment and prevention of Type 2 Diabetes focuses on diet, exercise, and weight control. Recently, mindfulness practices have been shown to be helpful in managing diabetes. A mindfulness practice that combines mindfulness with exercise is yoga and it has been shown to be helpful in the treatment of Type II Diabetes.
In today's Research News article "Effect of yoga and aerobics exercise on sleep quality in women with Type 2 diabetes: a randomized controlled trial." (See summary below or view the full text of the study at: https://www.ncbi.nlm.nih.gov/pmc/articles/PMC5612039/ ), Ebrahimi and colleagues recruited adult women with diabetes and randomly assigned them to a 12-week program of yoga practice, running on a treadmill, or a control condition. Yoga consisted of postures, breathing exercises and relaxation and was practiced for 90 minutes three times per week while running on a treadmill was practiced for 30 minutes 3 times per week. They were measured before, at 6 weeks, and after training for sleep quality.
They found that yoga but not either running or the control condition produced a significant improvement in sleep quality at 6-weeks and at the end of training. The improvements included decreased time to fall asleep, longer duration of sleep, greater sleep efficiency, fewer sleep medications and sleep disturbances, and better daytime function. Hence, participation in yoga practice was found to markedly improve sleep in diabetic women.
It is suspected, but nor established, that the improvements in sleep improve the quality of life with diabetes. The fact that aerobic exercise did not produce similar improvements suggests that it was the mindfulness component and not the exercise component of yoga practice that was responsible for the improvements. It is known that mindfulness practices improve sleep and diabetes. It remains for future research to establish the causal connections between the two effects of mindfulness.
So, improve sleep with diabetes with yoga.
"Regular practice of yoga does reduce blood sugar levels, the blood pressure, weight, the rate of progression to the complications, and the severity of the complications as well. The symptoms are also reduced to a great extent, so are number of diabetes related hospital admissions." – Sujit Chandratreya
CMCS – Center for Mindfulness and Contemplative Studies
This and other Contemplative Studies posts are also available on Google+ https://plus.google.com/106784388191201299496/posts and on Twitter @MindfulResearch
Study Summary
Ebrahimi, M., Guilan-Nejad, T. N., & Pordanjani, A. F. (2017). Effect of yoga and aerobics exercise on sleep quality in women with Type 2 diabetes: a randomized controlled trial. Sleep Science, 10(2), 68–72. http://doi.org/10.5935/1984-0063.20170012
Abstract
OBJECTIVE
The aim of this study was investigating the effect of 12 weeks of yoga and aerobic exercise (running on a treadmill) on the sleep quality in women with Type 2 diabetes.
MATERIALS AND METHODS
39 diabetic women were selected from Semnan city with the mean age of 46.85±3.35 years, weight of 69.79±17.18 kg, height of 155.03±5.00, BMI of 29.64±5.00 kg/m2 who had a background of diabetes for 6.46±2.69 years. They were then randomly divided into yoga exercise (n=15), aerobic exercise (n=13), and control group (n=11). The exercise program was performed for 12 weeks, three sessions per each week. In order to measure the sleep quality, the Pittsburgh Sleep Quality Index (PSQI) was used. The data were analyzed by non-parametric wilcoxon and Kruskal-Wallis Test at significance level of p<0.05.
RESULTS
Overall score of sleep quality improved after six (p=0.001) and 12 (p=0.001) weeks of yoga exercise. Also, significant effect was observed after 6 weeks of aerobic exercise (p=0.039). However, the positive effect was diminished to under significant levels after 12 weeks of aerobic exercise (p=0.154). Kruskal-Wallis Test showed significant differences between yoga and aerobic groups after 12 weeks of exercise (p=0.002). No significant differences were observed in control groups in all situation.
CONCLUSIONS
It can be concluded that yoga exercise is more effective in improving the sleep quality in comparison with the same course of aerobic exercise in women suffering from diabetes Type 2. Thus, yoga exercise can be suggested to these patients.