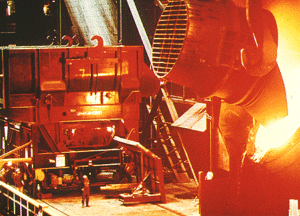 Reduce Inflammatory Markers and Blood Fat Levels with Yoga
By John M. de Castro, Ph.D.
"So far, the results suggest that different mind-body interventions may well all be working in a similar way. If your main purpose is to reduce inflammation to improve health. "it seems it really doesn't matter which one you choose". – Ivana Buric
The immune system is designed to protect the body from threats like stress, infection, injury, and toxic chemicals. One of its tools is the Inflammatory response. This response works quite well for short-term infections and injuries. But when inflammation is protracted and becomes chronic, it can itself become a threat to health. It can produce autoimmune diseases such as colitis, Chron's disease, arthritis, heart disease, increased cancer risk, lung disease, sleep disruption, gum disease, decreased bone health, psoriasis, and depression.
Cardiovascular disease is the number one killer, claiming more lives than all forms of cancer combined. High blood fat levels are an important risk factor for cardiovascular disease. They increase the risk of a heart attack or stroke three-fold. The good news is that in general, diet, exercise, and weight loss can reduce the levels of fat circulating in the blood.
Of course, it is far better to prevent chronic inflammation and cardiovascular disease in the first place than to treat it later. Mind-body techniques such as yoga, Tai Chi and meditation have been shown to adaptively reduce the inflammatory response. Similarly, contemplative practices have also been shown to be helpful for heart health particularly those that are also exercises such as tai chi and yoga. Most of these results were obtained from treating diseased individuals. It is important to establish if yoga practice can be effective in preventing chronic inflammation and cardiovascular disease also in healthy individuals who are in potentially toxic environments.
In today's Research News article "Effect of yoga training on inflammatory cytokines and C-reactive protein in employees of small-scale industries." (See summary below or view the full text of the study at: https://www.ncbi.nlm.nih.gov/pmc/articles/PMC5561768/ ), Shete and colleagues recruited healthy adults who worked in manufacturing chemicals, paints, and steel; environments that are prone to producing inflammation. They were randomly assigned to either a wait-list control or to receive 3-minths of yoga practice, 6 days per week for 1 hour per day. The yoga practice consisted of stretching, postures, and breathing exercises. The participants were measured before and after training for blood levels of lipids including cholesterol, triglyceride, and HDL, LDL and VLDL, and blood levels of inflammatory markers, IL-6, TNF-α, and hs-CRP.
They found that in comparison to baseline and the wait-list control group, the group that practiced yoga had significantly improved levels of blood fats, including lower levels of cholesterol and Low Density Lipoprotein (LDL), and lower levels of the inflammatory markers Interleukin-6 (IL-6), and tumor necrosis factor (TNF-α). Hence, the results suggest that yoga practice produces significant reductions in inflammation and blood fat levels.
Conclusions from these results must be tempered as the control group did not have an active comparison such as aerobic exercise. So, it cannot be determined if exercise of yoga in particular was responsible for the improvements. But, the results clearly show that engaging in yoga practice can lower the levels of risk factors for chronic inflammation and cardiovascular disease even in workers who are employed in high risk occupations. This could improve health and well-being, and increase longevity.
So, reduce inflammatory markers and blood fat levels with yoga.
"new research . . . has demonstrated that individuals who are naturally mindful tend to have healthier hearts and a reduced risk of obesity. In the face of temptations to eat junk food and sit in front of the TV all day, they seem to have chosen a healthier path that we all could emulate." – Adam Hoffman
CMCS – Center for Mindfulness and Contemplative Studies
This and other Contemplative Studies posts are also available on Google+ https://plus.google.com/106784388191201299496/posts and on Twitter @MindfulResearch
Study Summary
Shete, S. U., Verma, A., Kulkarni, D. D., & Bhogal, R. S. (2017). Effect of yoga training on inflammatory cytokines and C-reactive protein in employees of small-scale industries. Journal of Education and Health Promotion, 6, 76. http://doi.org/10.4103/jehp.jehp_65_17
Abstract
OBJECTIVE:
The present study intends to see the effect of yoga practices on lipid profile, interleukin (IL)-6, tumor necrosis factor (TNF)-α, and high-sensitivity-C-reactive protein (hs-CRP) among apparently healthy adults exposed to occupational hazards.
MATERIALS AND METHODS:
In the present study, 48 participants aged 30–58 years (41.5 ± 5.2) who were exposed to occupational hazards were randomized into two groups, that is, experimental and wait-list control. All the participants were assessed for lipid profile, IL-6, TNF-α, and hs-CRP at the baseline and after completion of 3 months of yoga training intervention. The experimental group underwent yoga training intervention for 1 h for 6 days a week for 3 months, whereas control group continued with their daily activities except yoga training. Data analysis was done using statistical software SPSS Version 20.0. Data were analyzed using paired t-tests and independent t-test.
RESULTS:
The results of within group comparison revealed highly significant changes in cholesterol (P < 0.001), high-density lipoprotein (P < 0.001), low-density lipoprotein (LDL)(P < 0.01), hs-CRP (P < 0.01), IL-6 (P < 0.001), and TNF-α (P < 0.001) in experimental group. Comparison between experimental and control group revealed significant changes in cholesterol (P < 0.01), LDL (P < 0.05), IL-6 (P < 0.01), TNF-α (P < 0.01), and hs-CRP (P < 0.01).
CONCLUSION:
A yoga-based lifestyle intervention seems to be a highly promising alternative therapy which favorably alters inflammatory markers and metabolic risk factors.