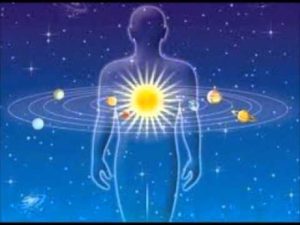 "I am that"
By John M. de Castro, Ph.D.
This well-known phrase originated from the sage Nisargadatta Maharaj. When he was young his Guru ordered him to attend to the sense 'I am' and to give attention to nothing else. He embraced that instruction totally and devoted himself to meditating upon it. Upon his spiritual awakening he recognized "I am that."
This simple phrase summarizes the core of most awakening experiences, seeing all as one. In this oneness experience the individual disappears and everything is seen as contained in pure awareness which is the one thing. "I am that" actually doesn't recognize an "I" or a "that." They are one. So, what we refer to as "I" is exactly the same thing as all other things or "that". There is no distinction.
This is a seminal teaching. It's so simple that its profoundness can be missed. Meditate on that, the I am-ness, the sense that is behind the senses, the awareness that is the very core of our being. Perhaps, just perhaps, that "you are that" will reveal itself.
If indeed everything is the same and simply an expression of the whole inseparable reality then everything should treated with great reverence. We should have as much regard for garbage as we have for ourselves. In fact, a notable characteristic of Zen Masters is that they gladly engage is mundane and seemingly distasteful tasks such as cleaning floors and toilets with the same joy and reverence that they treat meditation. If everything is one then there is no distinction between good and bad things or between engaging and distasteful activities.
The modern spiritual teacher Adyashsnti told the story of his first meeting with his Zen teacher. Before entering her home, she asked him to take off his shoes. He casually flung them aside. She instructed him to go back and pick them up and carefully place them in an orderly fashion on the porch. She taught that if he did not revere and respect his shoes, how could he ever revere and respect himself and have any hope of awakening. This was her way of teaching that "I am that" means he was also his shoes.
This also holds true for other people. If we are all one then there is no reason to act toward anyone any different from anyone else. The Great Commandment 'Love your neighbor as yourself' makes perfect sense as your neighbor is yourself.
Acting negatively or destructively toward anything or anyone degrades the whole which includes the self. It makes no sense to do so. It is in essence self-injurious to harm a flea. The environment deserves the same reverence as people as there is no distinction between the two. To cut down rain forests is equivalent to amputating a leg they are equally injurious to the singular one.
In most spiritual teachings love is a focus. We are told to love our neighbor and even our enemy. If they and us are one, of course we should love them all. To the sage, the oneness of all things is the essence of love. Everything is love. The first Great Commandment to 'Love the Lord your God with all your heart and with all your soul and with all your mind' also makes sense as everything is the Devine and everything is love.
So, the teaching of 'I am that' is the foundation upon which most spiritual teachings rest. I we truly accept that 'I am that' then we will live our lives very differently, with reverence, love, and respect for everything.
This and other Contemplative Studies posts are also available on Google+ https://plus.google.com/106784388191201299496/posts and on Twitter @MindfulResearch