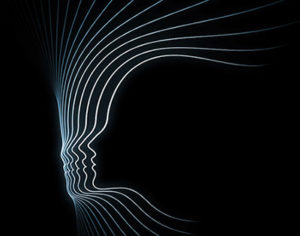 Sat Chit Ananda 2 – Consciousness
By John M. de Castro, Ph.D.
"The argument unfolds as follows: physicists have no problem accepting that certain fundamental aspects of reality – such as space, mass, or electrical charge – just do exist. They can't be explained as being the result of anything else. Explanations have to stop somewhere. The panpsychist hunch is that consciousness could be like that, too – and that if it is, there is no particular reason to assume that it only occurs in certain kinds of matter." – Oliver Burkeman
In the previous post we discussed the first component of the classic phrase from Hinduism, "Sat Chit Ananda". The phrase means "being, consciousness, bliss" and is a description of a sublimely blissful experience of the boundless, pure consciousness, a glimpse of ultimate reality.
The second component "Chit" is translated as consciousness. It is our minds eye. It is our everyday experience of reality. Consciousness is actually the first manifestation of our true nature.
What we are striving to do in our contemplative practice is to make consciousness aware of itself. It is like looking in the mirror at your own eyes or looking into the eyes of another. There is a simple and deep recognition of the absolute as yourself, your essence.
We have become so used to consciousness that we habituate to it and take it for granted. It's quite startling to realize that we are frequently unaware of something so essential to our existence. We are not conscious of our consciousness. This is what is meant by being lost in our mind; completely unaware of awareness.
In contemplative practice we strive to quiet the mind. When we have achieved this stillness we allow consciousness to simply gaze upon itself. This is a recognition of "Chit". In a deeper state this consciousness seems to be streaming from all of creation, not a thing called "me" or "I". It contains the "me" as part of consciousness, but not its center. It is only one component of an infinite reality. This is Sat Chit Ananda realized.
Pure being and consciousness are always present although they may not be recognized. And it is mostly the mind or ego which distracts us from the direct experience of this divine presence. So, use contemplative practice to quiet the mind and allow "Chit" to be fully present.
"Consciousness is a fascinating but elusive phenomenon… Nothing worth reading has been written on it."  – Stuart Sutherland
This and other Contemplative Studies posts are also available on Google+ https://plus.google.com/106784388191201299496/posts and on Twitter @MindfulResearch