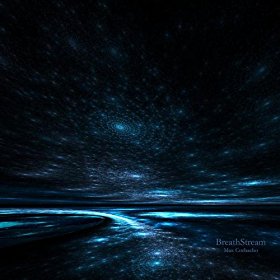 Sat Chit Ananda 1 – Being
By John M. de Castro, Ph.D.
"When we go deeper into the character of the absolute, Sat. We are able to dig into it, because it is intimate to us, and when it is intimate to us, when it is our consciousness, because it is our consciousness" – Maharishi Mahesh Yogi
Many engage in contemplative practice in order to better function in their lives. But for many it is practiced to achieve a deep spiritual awakening. The phrase Sat Chit Ananda is a beautiful pithy descriptor of the state of being that is the ultimate destination of spiritual awakening.
Sat Chit Ananda is a classic Sanskrit phrase originating in Hinduism. It has been translated as "being, consciousness, bliss." In Hinduism it is a description of the subjective experience of Brahman. It is a sublimely blissful experience of the boundless, pure consciousness. It is a glimpse of ultimate reality. Sat Chit Ananda is a beautiful pointer to our true nature.
The first component "Sat" describes an essence that is pure and timeless, that never changes. Sat is what always remains regardless of time or situation. When we awaken, we constantly recognize Pure Being. We are consciously aware of Pure Being as our true nature, the core and foundation of all life.
This concept arises in multiple religions. In the Bible when Moses asked the god who he was he responded "I am that I am". This is often interpreted to indicate a singular god, as an indicator of monotheism. But from the standpoint of "Sat" what is indicated is pure being; "I am". When the Christian, Muslim, or Jewish mystics indicate that they have achieved oneness with god, they are referring to the fact that they have experienced themselves as pure being; "Sat".
In our everyday experience we are focused on the contents of our awareness; what we're seeing, hearing, feeling etc. This is actually the essence of mindfulness, being completely in the present moment. But, if we look deeply we can begin to realize that the contents are interesting, but, what is observing these contents is the essence of our existence. What is seeing? What is hearing? What is feeling?
In our practice, it is very useful to focus on, not what we're experiencing, as the mind wants us to do, but on what is having the experience. If you look at it deeply you will find an entity that is silent and peaceful, that is unchanged by whatever is occurring, and that is always present and in fact has always been present. This is "Sat", you pure being, pure awareness. This is what you truly are.
Just experience it. Do not try to see it. Do not try to think about it. Do not try to understand it. The mind cannot grasp it. The more you try the more elusive it becomes. Simply experience it. Observe the mystery of the miracle of "Sat", of being.
"Sat. That which exists in the past, present and future, which has no beginning, middle and end, which is unchanging, which is not conditioned in time, space and causation." – Swami Sivananda
CMCS – Center for Mindfulness and Contemplative Studies
This and other Contemplative Studies posts are also available on Google+ https://plus.google.com/106784388191201299496/posts and on Twitter @MindfulResearch