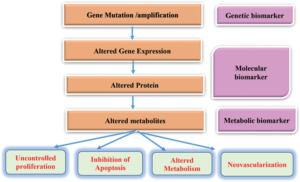 Improve Inflammatory Biomarkers in Healthy and Cancer Patients with Mindfulness
By John M. de Castro, Ph.D.
"stressed-out adults who practised mindfulness meditation not only had their brain connectivity altered, they also had reduced levels of a key inflammation biomarker, known as Interleukin-6, four months later. That's important because, in high doses, Interleukin-6 has been linked to inflammation-related diseases such as cancer, Alzheimer's, and autoimmune conditions." – Fiona McDonald
The immune system is designed to protect the body from threats like stress, infection, injury, and toxic chemicals. One of its tools is the Inflammatory response. This response works quite well for short-term infections and injuries. But when inflammation is protracted and becomes chronic, it can itself become a threat to health. It can produce autoimmune diseases such as colitis, Chron's disease, arthritis, heart disease, increased cancer risk, lung disease, sleep disruption, gum disease, decreased bone health, psoriasis, and depression. Needless to say, chronic inflammation can create major health problems. Indeed, the presence of chronic inflammation is associated with reduced longevity. So, it is important for health to control the inflammatory response, allowing it to do its job in fighting off infection but reducing its activity when no external threat is apparent.
Of course it is far better to prevent chronic inflammation in the first place than to treat it later. Mind-body techniques such as yoga, Tai Chi and meditation have been shown to adaptively reduce the inflammatory response. Most of these results were obtained from treating diseased individuals. It is important to establish if Mind-body techniques can be effective in preventing chronic inflammation also in healthy individuals. In today's Research News article "Effects of mindfulness-based interventions on biomarkers in healthy and cancer populations: a systematic review." See summary below or view the full text of the study at:
https://www.ncbi.nlm.nih.gov/pmc/articles/PMC5324275/
Sanada and colleagues review the published research literature on the effects of Mind-body practices on biomarkers of the inflammatory response and compare the effects in healthy individuals to that of cancer patients.
They examined randomized controlled trials that trained participants in Mind-body practices for at least 6 weeks and measured biomarkers of the inflammatory response including  cytokines, neuropeptides and C-reactive protein (CRP). They found 7 studies on healthy individuals and 6 on cancer patients. They found that the literature, in general, indicated that Mind-body techniques had significant effects on these inflammatory biomarkers, but different studies using different techniques found that different biomarkers were affected. In regard to healthy individuals the studies reported no effects of Mind-body practices on cytokines, but significant increases in neuropeptides, particularly insulin-like growth factor 1 (IGF-1). In cancer patients the literature reports that Mind-body practices result in reduction of cytokines that promote inflammation, particularly IL-6 and TNF. In general the results for Mind-body practices effects on inflammatory biomarkers were mixed and at times contradictory.
These results are interesting and suggest that Mind-body practices affect inflammatory biomarkers in both healthy individuals and cancer patients. But, it is clear that the effects are not simple and straightforward. This could well be due to the mixture of different Mind-body practices. Even individual techniques such as Mindfulness-Based Stress Reduction (MBSR) contain complex mixtures of Mind-body practices. As such, it is difficult to separate out their varying effects. But, nevertheless the literature suggests that Mind-body practices affect the inflammatory response, which may, to some extent, explain these practices' beneficial effects on health.
So, improve inflammatory biomarkers in healthy and cancer patients with mindfulness.
"It turns out that some of the most difficult elements of the cancer experience are very well-suited to a mindfulness practice." – Linda Carlson
CMCS – Center for Mindfulness and Contemplative Studies
This and other Contemplative Studies posts are also available on Google+ https://plus.google.com/106784388191201299496/posts and on Twitter @MindfulResearch
Study Summary
Sanada, K., Alda Díez, M., Salas Valero, M., Pérez-Yus, M. C., Demarzo, M. M. P., Montero-Marín, J., … García-Campayo, J. (2017). Effects of mindfulness-based interventions on biomarkers in healthy and cancer populations: a systematic review. BMC Complementary and Alternative Medicine, 17, 125. http://doi.org/10.1186/s12906-017-1638-y
Abstract
Background
Only a small number of articles have investigated the relationship between mindfulness-based interventions (MBIs) and biomarkers. The aim of this systematic review was to study the effect of MBIs on specific biomarkers (cytokines, neuropeptides and C-reactive protein (CRP)) in both healthy subjects and cancer patients.
Methods
A search was conducted using PubMed, EMBASE, PsycINFO and the Cochrane library between 1980 and September 2016.
Results
A total of 13 studies with 1110 participants were included. In the healthy population, MBIs had no effect on cytokines, but were found to increase the levels of the neuropeptide insulin-like growth factor 1 (IGF-1). With respect to neuropeptide Y, despite the absence of post-intervention differences, MBIs may enhance recovery from stress. With regard to CRP, MBIs could be effective in lower Body Mass Index (BMI) individuals. In cancer patients, MBIs seem to have some effect on cytokine levels, although it was not possible to determine which specific cytokines were affected. One possibility is that MBIs might aid recovery of the immune system, increasing the production of interleukin (IL)-4 and decreasing interferon gamma (IFN-γ).
Conclusions
MBIs may be involved in changes from a depressive/carcinogenic profile to a more normalized one. However, given the complexity and different contexts of the immune system, and the fact that this investigation is still in its preliminary stage, additional randomized controlled trials are needed to further establish the impact of MBI programmes on biomarkers in both clinical and non-clinical populations.