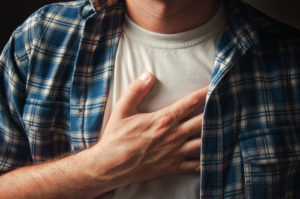 Improve Adolescents Psychological Health Self-Compassion and Mindfulness
By John M. de Castro, Ph.D.
"mindfulness increases empathy and compassion for others and for oneself, and that such attitudes are good for you. To me, that affirms that when we practice mindfulness, we are simultaneously strengthening our skills of compassion—evidence that mindfulness isn't simply about sharpening attention." – Shauna Shapiro
There is a widespread problem in the west that many people don't seem to like themselves. The self-dislike sometimes means that the individual dislikes every aspect of themselves; but most frequently people only don't like certain aspects of themselves. Often it is there physical appearance, their school achievement, their career, their social behavior, etc. Making matters worse, they tend to overlook their strengths and discount them, focusing instead in the parts that they find problematic. This self-dislike is characteristic of depression. The antidote to self-dislike is self-compassion. Self-compassion is "treating oneself with kindness and understanding when facing suffering, seeing one's failures as part of the human condition, and having a balanced awareness of painful thoughts and emotions" – Kristin Neff. Self-compassion has been demonstrated to be associated with better mental health.
These issues of self-dislike can be magnified during adolescence, which is often fraught with challenges. During this time the child transitions to young adulthood; including the development of intellectual, psychological, physical, and social abilities and characteristics. There are so many changes occurring during this time that the child can feel overwhelmed and unable to cope with all that is required. This can produce problems with the adolescents' self-concepts as they find that they are unable to measure up to their own and society's unrealistic demands. Under these conditions, self-compassion is greatly needed, but sorely lacking. Methods that could help to improve the development of self-compassion could be very helpful for the child in navigating the difficult adolescent years.
Mindfulness training has been shown to help to develop self-compassion. So, perhaps mindfulness training combined with self-compassion training could be helpful to adolescents in navigating this difficult period. In today's Research News article "Making Friends with Yourself: A Mixed Methods Pilot Study of a Mindful Self-Compassion Program for Adolescents." See summary below or view the full text of the study at:
https://www.ncbi.nlm.nih.gov/pmc/articles/PMC4838201/
Bluth and colleagues perform a pilot study examining the effectiveness of a mindful self-compassion program to promote well-being in adolescents. They recruited a diverse group of 14-17-year old adolescents and randomly assigned them to either receive a weekly 90-minute mindful self-compassion program for 6 weeks or a wait-list control condition. The program consisted of a set of exercises designed to promote self-discovery of mindfulness and self-compassion and incorporated homework. They were measured before and after the program on mindfulness, positive and negative emotions, self-compassion, life satisfaction, perceived stress, anxiety, depression, and social connectedness. In addition, each of the 6 training sessions were recorded for qualitative analysis. Following the completion of the program the wait-list controls were provided the 6-week mindful self-compassion program and measured afterward.
They found from qualitative analysis of the recordings that the program was feasible and acceptable with good attendance and compliance with homework assignments and the program produced significant improvements in self-compassion and mindfulness. Importantly they found that after completion of the program there were significant decreases in anxiety, depression, perceived stress, and negative emotions with moderate effect sizes. In addition, they found that the higher the levels of self-compassion produced by the program the lower the levels of anxiety and perceived stress and the higher the levels of life satisfaction. They also found that the higher the levels of mindfulness produced by the program the lower the levels of depression and anxiety. These are impressive and exciting pilot results. The study should be repeated in a larger randomized controlled trial with active control groups to firm up the conclusions as the pilot study makes a strong case for the need for such a trial.
The results suggest that a mindful self-compassion program is an effective means to raise self-compassion and mindfulness in adolescents and as a result improve the psychological well-being of the teens. Mindfulness training has been previously shown to reduce anxiety, depression, and perceived stress and improve emotion regulation and self-compassion in adults. This study demonstrates that mindfulness training is also effective in adolescents. These benefits of mindfulness training may greatly facilitate the positive growth and development of the adolescents, steering them away from many of the traps in the teen years and toward a healthy transition into adulthood.
So, improve adolescents' psychological health self-compassion and mindfulness.
"With self-compassion, research points to increased life satisfaction and optimism, social connectivity, personal responsibility, and emotional resilience. It also lowers risk of depression, anxiety, thought suppression (or, conversely, thought rumination), and perfectionism." – Lee Suckling
CMCS – Center for Mindfulness and Contemplative Studies
This and other Contemplative Studies posts are also available on Google+ https://plus.google.com/106784388191201299496/posts and on Twitter @MindfulResearch
Study Summary
Bluth, K., Gaylord, S. A., Campo, R. A., Mullarkey, M. C., & Hobbs, L. (2016). Making Friends With Yourself: A Mixed Methods Pilot Study of a Mindful Self-Compassion Program for Adolescents. Mindfulness, 7(2), 479–492. http://doi.org/10.1007/s12671-015-0476-6
Abstract
The aims of this mixed-method pilot study were to determine the feasibility, acceptability, and preliminary psychosocial outcomes of "Making Friends with Yourself: A Mindful Self-Compassion Program for Teens" (MFY), an adaptation of the adult Mindful Self-Compassion program. Thirty-four students age 14–17 enrolled in this waitlist controlled crossover study. Participants were randomized to either the waitlist or intervention group and administered online surveys at baseline, after the first cohort participated in the intervention, and after the waitlist crossovers participated in the intervention. Attendance and retention data were collected to determine feasibility, and audio recordings of the 6-week class were analyzed to determine acceptability of the program. Findings indicated that MFY is a feasible and acceptable program for adolescents. Compared to the waitlist control, the intervention group had significantly greater self-compassion and life satisfaction and significantly lower depression than the waitlist control, with trends for greater mindfulness, greater social connectedness and lower anxiety. When waitlist crossovers results were combined with that of the first intervention group, findings indicated significantly greater mindfulness and self-compassion, and significantly less anxiety, depression, perceived stress and negative affect post-intervention. Additionally, regression results demonstrated that self-compassion and mindfulness predicted decreases in anxiety, depression, perceived stress, and increases in life satisfaction post-intervention. MFY shows promise as a program to increase psychosocial wellbeing in adolescents through increasing mindfulness and self-compassion. Further testing is needed to substantiate the findings.
https://www.ncbi.nlm.nih.gov/pmc/articles/PMC4838201/