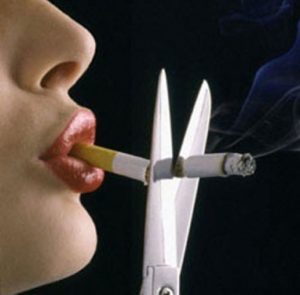 Improve Emotions in Quitting Smokers by Increasing Relaxation with Mindfulness
By John M. de Castro, Ph.D.
"Depressed individuals tend to smoke at higher rates; at the same time, depressive symptoms make it more difficult to quit. Consequently, depressed individuals suffer from a higher rate of smoking-related diseases. Developing and implementing effective smoking cessation interventions for this vulnerable population is a public health priority." – Haruka Minami
"Tobacco use remains the single largest preventable cause of death and disease in the United States. Cigarette smoking kills more than 480,000 Americans each year, with more than 41,000 of these deaths from exposure to secondhand smoke. In addition, smoking-related illness in the United States costs more than $300 billion a year. In 2013, an estimated 17.8% (42.1 million) U.S. adults were current cigarette smokers."  (Centers for Disease Control and Prevention).
There are a wide variety of methods and strategies to quit smoking which are to only a very limited extent effective. According to the National Institutes of Health, about 40% of smokers who want to quit make a serious attempt to do so each year, but fewer than 5% actually succeed. Most people require three or four failed attempts before being successful. One problem is that nicotine is one of the most addictive substances known and withdrawal from nicotine is very stressful, producing many physical and psychological problems, including negative emotional states and depression. In essence the addict feels miserable without the nicotine. This promotes relapse to relieve the discomfort.
Better methods to quit which can not only promote quitting but also prevent relapse are badly needed. Mindfulness practices have been found to be helpful in treating addictions, including nicotine addiction, and reducing the risk of relapse. But, it is not known how mindfulness produces these beneficial effects. One possibility is that mindfulness training helps to relieve the stress, negative emotions, and depression that accompanies nicotine withdrawal. In today's Research News article "Coping Mediates the Association of Mindfulness with Psychological Stress, Affect, and Depression Among Smokers Preparing to Quit." See summary below or view the full text of the study at:
https://www.ncbi.nlm.nih.gov/pmc/articles/PMC5296771/
Vidrine and colleagues examine this issue by studying the relationship of mindfulness to stress, negative emotions, and depression in smokers entering a smoking cessation treatment program. They recruited adult smokers from an urban population who were willing to partake in a mindfulness-based quitting smoking program. Prior to the therapy program the participants completed measures of nicotine dependence, mindfulness, coping mechanisms, positive and negative emotions, and depression.
Analyzing these responses, they found that the higher the levels of mindfulness the lower the levels of perceived stress, negative emotions, and depression and the higher the levels of positive emotions. In other words, being mindful was associated with better emotional health. In addition, they found that that the higher the levels of mindfulness the greater use of coping methods of catharsis, seeking social support, religion, and relaxation. Hence, mindful people used adaptive methods to cope with discomfort and stress. Employing a sophisticated statistical technique of mediation analysis, they were able to demonstrate that mindfulness increased coping through relaxation which resulted in reduced perceived stress and depression, and higher positive emotions. They were also able to demonstrate that coping with catharsis was able to magnify the association of mindfulness with lower negative emotions.
These results are very interesting and suggest that mindfulness may be able to assist in smoking cessation by reducing the negative consequences of nicotine withdrawal, in particular by increasing relaxation which in turn reduces perceived stress and depression, and heightens positive feelings. They also suggest that the coping strategy of catharsis acts by amplifying the ability of mindfulness to reduce negative feelings. These findings have implications for smoking cessation. They suggest that including relaxation and catharsis practices in a mindfulness-based smoking cessation treatment program might strengthen its ability to assist the smoker to quit.
So, improve emotions in quitting smokers by increasing relaxation with mindfulness.
"Mindfulness seems to be beneficial by helping smokers cope with craving. Cigarette craving can be a powerful motivator, and one of the major reasons for relapse. But mindfulness is effective at helping people cope with strong emotions, such as those experienced with depression, anxiety, and pain." – Cecilia Westbrook
CMCS – Center for Mindfulness and Contemplative Studies
This and other Contemplative Studies posts are also available on Google+ https://plus.google.com/106784388191201299496/posts and on Twitter @MindfulResearch
Study Summary
Jennifer Irvin Vidrine, Michael S. Businelle, Lorraine R. Reitzel, Yumei Cao, Paul M. Cinciripini, Marianne T. Marcus, Yisheng Li, David W. Wetter. Coping Mediates the Association of Mindfulness with Psychological Stress, Affect, and Depression Among Smokers Preparing to Quit. Mindfulness (N Y),  2015 Jun; 6(3): 433–443. doi: 10.1007/s12671-014-0276-4
Abstract
It is not surprising that smoking abstinence rates are low given that smoking cessation is associated with increases in negative affect and stress that can persist for months. Mindfulness is one factor that has been broadly linked with enhanced emotional regulation. This study examined baseline associations of self-reported trait mindfulness with psychological stress, negative affect, positive affect, and depression among 158 smokers enrolled in a smoking cessation treatment trial. Several coping dimensions were evaluated as potential mediators of these associations. Results indicated that mindfulness was negatively associated with psychological stress, negative affect and depression, and positively associated with positive affect. Furthermore, the use of relaxation as a coping strategy independently mediated the association of mindfulness with psychological stress, positive affect, and depression. The robust and consistent pattern that emerged suggests that greater mindfulness may facilitate cessation and attenuate vulnerability to relapse among smokers preparing for cessation. Furthermore, relaxation appears to be a key mechanism underlying these associations.
https://www.ncbi.nlm.nih.gov/pmc/articles/PMC5296771/