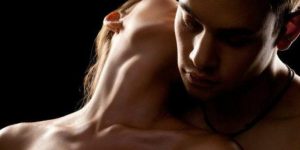 Spirituality Predicts Less Compulsive Sexual Behavior While Religiosity Predicts More
By John M. de Castro, Ph.D.
"In a spiritual encounter, all relationships are seen as mirrors of the self, while the heart remains open to freely express and receive love without possessiveness."― Michael Mirdad
Sexual behavior is a very important aspect of human behavior, especially for reproduction. In fact, Sigmund Freud made it a centerpiece of his psychodynamic theory. At its best, it is the glue that holds families and relationships together. But it is a common source of dysfunction and psychosocial problems. Compulsive sexual behavior "encompasses problems with preoccupation with thoughts surrounding sexual behavior, loss of control over sexual behavior, disturbances in relationships due to sexual behavior, and disturbances in affect (e.g., shame) due to sexual behavior." It is also called sex addiction and hypersexuality. It is chronic and remarkably common affecting 3% to 17% of the population. In addition, it is associated with substance abuse in around half of people with compulsive sexual behavior.
Compulsive sexual behavior is looked at as an addiction. Spirituality and religiosity are associated in complex ways with addictions and sexual behavior. There is accumulating research on their relationships. So, it makes sense to step back and summarize what has been learned.
In today's Research News article "Compulsive sexual behavior, religiosity, and spirituality: A systematic review." (See summary below or view the full text of the study at: https://www.ncbi.nlm.nih.gov/pmc/articles/PMC8987424/ ) Jennings and colleagues review and summarize the published research studies on the relationships between spirituality and religiosity and compulsive sexual behavior. They identified 46 published research studies.
They report that the published research studies found that the higher the levels of religiosity the higher the levels of compulsive sexual behavior, especially for problematic pornography use. On the other hand, many studies found that the higher the levels of spirituality the lower the levels of compulsive sexual behavior.
The reviewed published research suffered from inconsistent findings and varied methodologies and measurement techniques making the conclusion relatively weak. More and better designed and consistent research is needed. But it appears that religiosity has a different relationship with compulsive sexual behavior than spirituality. Being religious is associated with use of pornography while being spiritual is associated with less compulsive sexual behavior.
Religiosity is associated with the beliefs and practices of one's particular religion, while spirituality is associated with deeper existential issues. Religions mainly teach that sexuality outside of strict boundaries should be suppressed. This suppression may lead to more compulsive sexual behavior rather than less. On the other hand, being truly spiritual may lead to more open mindedness and acceptance of sexuality leading to less problematic behavior.
Hence, spirituality predicts less compulsive sexual behavior while religiosity predicts more.
.
"Originally and naturally, sexual pleasure was the good, the beautiful, the happy, that which united man with nature in general. When sexual feelings and religious feelings became separated from one another, that which is sexual was forced to become the bad, the internal, the diabolical." ― Wilhelm Reich
CMCS – Center for Mindfulness and Contemplative Studies
This and other Contemplative Studies posts are also available on Twitter @MindfulResearch
Study Summary
Jennings TL, Lyng T, Gleason N, Finotelli I, Coleman E. Compulsive sexual behavior, religiosity, and spirituality: A systematic review. J Behav Addict. 2021 Dec 31;10(4):854-878. doi: 10.1556/2006.2021.00084. PMID: 34971357; PMCID: PMC8987424.
Abstract
Background and aims
In recent years, increasing attention has been given to the relationship between compulsive sexual behavior (CSB), religiosity, and spirituality. This review summarizes research examining the relationship CSB has with religiosity and spirituality, clarifying how these constructs inform the assessment and treatment of this syndrome.
Methods
The present paper reviews research published through August 1, 2021, using the Preferred Reporting Items for Systematic Reviews and Meta-analyses (PRISMA) guidelines. Only studies providing quantitative analyses were included.
Results
This review identified 46 articles, subsuming 59 studies, analyzing the relationship between CSB and religiosity or spirituality. Most studies used cross-sectional designs with samples primarily composed of heterosexual White men and women. Generally, the studies found small to moderate positive relationships between religiosity and CSB. Studies considering the mediating or moderating role of moral incongruence identified stronger, indirect relationships between religiosity and problematic pornography use (PPU), a manifestation of CSB. Few studies examined the association between spirituality and CSB, but those that did either reported negative relationships between indicators of spiritual well-being and CSB or positive relationships between CSB and aspects of spiritual struggles.
Discussion and conclusions
Although research examining CSB and religiosity has flourished, such growth is hampered by cross-sectional samples lacking in diversity. Moral incongruence assists in explaining the relationship between religiosity and PPU, but future research should consider other manifestations of CSB beyond PPU. Attention should also be given to examining other religiosity and spirituality constructs and obtaining more diverse samples in research on CSB, religiosity, and spirituality.
https://www.ncbi.nlm.nih.gov/pmc/articles/PMC8987424/