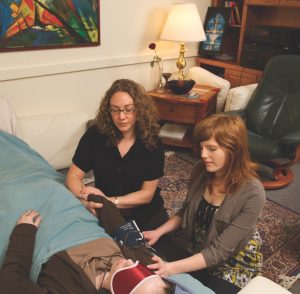 Psychedelic Drugs Produce Experiences Like Spontaneous "God experiences".
By John M. de Castro, Ph.D.
"I had the craziest experiences during meditation on psychedelics that have been the most convincing in my path to God," – Gemma
Psychedelic substances such as peyote, mescaline, LSD, Bufotoxin, ayahuasca and psilocybin have been used almost since the beginning of recorded history to alter consciousness and produce spiritually meaningful experiences. Psychedelics produce effects that are similar to those that are reported in spiritual awakenings and "God experiences". They report a loss of the personal self, a decentering. They experience what they used to refer to as the self as just a part of an integrated whole. They report feeling interconnected with everything else in a sense of oneness with all things. They experience a feeling of timelessness where time seems to stop and everything is taking place in a single present moment. They experience ineffability, being unable to express in words what they are experiencing and as a result sometimes producing paradoxical statements. And they experience a positive mood, with renewed energy and enthusiasm.
It is easy to see why people find these experiences so pleasant and eye opening. They often report that the experiences changed them forever. Even though the effects of psychedelic substances have been experienced and reported on for centuries, only very recently have these effects come under rigorous scientific scrutiny. It is important to investigate whether these experiences are the same or different from spontaneous awakening or "God experiences".
In today's Research News article "Survey of subjective "God encounter experiences": Comparisons among naturally occurring experiences and those occasioned by the classic psychedelics psilocybin, LSD, ayahuasca, or DMT." (See summary below or view the full text of the study at: https://journals.plos.org/plosone/article?id=10.1371/journal.pone.0214377 ) Griffiths and colleagues recruited online a group of participants who reported having "encounters with something that someone might call: God (e.g., the God of your understanding), Higher Power, Ultimate Reality, or an Aspect or Emissary of God (e.g., an angel)" and participants who reported "encountering something that occurred after taking a classic hallucinogen (e.g., psilocybin, LSD, ayahuasca, DMT, etc.). The participants complete an online survey measuring demographics, types of drugs used, their encounter experience, interpretation of their experience, persisting changes resulting from the experience, and mystical experiences. The drug group was further subdivided into psilocybin, LSD, ayahuasca, and DMT groups.
They found that all four drug groups in comparison to the non-drug group reported having significantly more sensory experiences, were more likely to be alone, were more likely to engage in a communication, had greater mystical experiences, but lower vividness. Despite these quantitative differences the groups endorsed remarkably similar characteristics of their experiences. All groups found the experiences to be emotional and having a message, mission, or insight, were similar in mystical experiences, appeared very real, and endorsed the experiences as having the qualities of benevolent, intelligent, sacred, conscious, eternal and all knowing, and existing in some other reality. All groups endorsed that they were changed and these were desirable changes in life satisfaction, purpose, meaning, spiritual awareness in everyday life, attitudes about life and self. In all groups those who described themselves as atheist before the experience no longer identified themselves as atheist after the experience.
Although there were some quantitative differences between drug and non-drug groups, the experiences were in general very similar. Psychedelic drugs have their effects by altering the brain. Similarly, contemplative practices that often produce mystical experiences also alter the brain. It remains to be seen if the changes in the nervous systems produced by these experiences are also similar. Nevertheless, the results suggest that spontaneous "God experiences" and experiences as a result of psychedelic drugs are quite similar and maybe representative of similar physiological changes.
So, psychedelic drugs produce experiences like spontaneous "God experiences".
"Majority of survey respondents attributed lasting positive changes in their psychological health—including life satisfaction, purpose, and meaning—even decades after initially experiencing 'God' or 'ultimate reality,' whether that experience was spontaneous or associated with the consumption of psychedelic substances. – Vanessa McMains
CMCS – Center for Mindfulness and Contemplative Studies
This and other Contemplative Studies posts are also available on Google+ https://plus.google.com/106784388191201299496/posts and on Twitter @MindfulResearch
Study Summary
Griffiths RR, Hurwitz ES, Davis AK, Johnson MW, Jesse R (2019) Survey of subjective "God encounter experiences": Comparisons among naturally occurring experiences and those occasioned by the classic psychedelics psilocybin, LSD, ayahuasca, or DMT. PLoS ONE 14(4): e0214377. https://doi.org/10.1371/journal.pone.0214377
Abstract
Naturally occurring and psychedelic drug–occasioned experiences interpreted as personal encounters with God are well described but have not been systematically compared. In this study, five groups of individuals participated in an online survey with detailed questions characterizing the subjective phenomena, interpretation, and persisting changes attributed to their single most memorable God encounter experience (n = 809 Non-Drug, 1184 psilocybin, 1251 lysergic acid diethylamide (LSD), 435 ayahuasca, and 606 N,N-dimethyltryptamine (DMT)). Analyses of differences in experiences were adjusted statistically for demographic differences between groups. The Non-Drug Group was most likely to choose "God" as the best descriptor of that which was encountered while the psychedelic groups were most likely to choose "Ultimate Reality." Although there were some other differences between non-drug and the combined psychedelic group, as well as between the four psychedelic groups, the similarities among these groups were most striking. Most participants reported vivid memories of the encounter experience, which frequently involved communication with something having the attributes of being conscious, benevolent, intelligent, sacred, eternal, and all-knowing. The encounter experience fulfilled a priori criteria for being a complete mystical experience in approximately half of the participants. More than two-thirds of those who identified as atheist before the experience no longer identified as atheist afterwards. These experiences were rated as among the most personally meaningful and spiritually significant lifetime experiences, with moderate to strong persisting positive changes in life satisfaction, purpose, and meaning attributed to these experiences. Among the four groups of psychedelic users, the psilocybin and LSD groups were most similar and the ayahuasca group tended to have the highest rates of endorsing positive features and enduring consequences of the experience. Future exploration of predisposing factors and phenomenological and neural correlates of such experiences may provide new insights into religious and spiritual beliefs that have been integral to shaping human culture since time immemorial.
https://journals.plos.org/plosone/article?id=10.1371/journal.pone.0214377