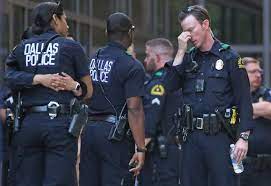 Moderate the Effects of Routine Stressors on Police with Mindfulness
By John M. de Castro, Ph.D.
"While the practice of mindfulness is not a "silver bullet" for officer stress, it could be a potentially valuable tool in the fight going forward." – John H. Kim
Policing is a very stressful occupation. It can result from threats to health and safety, boredom, responsibility for protecting the lives of others, continual exposure to people in pain or distress, the need to control emotions even when provoked, the presence of a gun, even during off-duty hours, and the fragmented nature of police work, with only rare opportunities to follow cases to conclusion or even to obtain feedback or follow-up information.
This stress can have serious consequences for the individual and in turn for society. Police officers have one of the highest suicide rates in the nation. They have a high divorce rate, about second in the nation. They are problem drinkers about twice as often as the general population. This is a major problem as stress and the resultant complications can impact job performance, which sometimes involve life or death situations. Mindfulness training has been shown to improve the physiological and psychological responses to stress and it has been found to reduce burnout in first responders. It has also been shown to improve the psychological well-being of police officers. Hence, mindfulness may help police cope with the stress.
In today's Research News article "Trait Mindfulness Moderates the Association Between Stressor Exposure and Perceived Stress in Law Enforcement Officers." (See summary below or view the full text of the study at: https://www.ncbi.nlm.nih.gov/pmc/articles/PMC8339391/ ) Chen and colleagues recruited active police officers and had them complete measures of perceived stress in policing, police organizational stress, overall perceived stress, resilience, and mindfulness. They also completed a daily event log of various stressors encountered for one week.
Component analysis of the daily logs revealed three principal components of daily stressors encountered by police, acute/traumatic stressors, routine stressors, and interpersonal stressors. For all 3 components, the higher the level of the stressor, the higher the levels of overall stress as measured by the various stress measures. They also found that the higher the levels of mindfulness, the weaker the relationship between experienced routine stressors and overall stress.
These results are correlational and as such causation cannot be determined. But they suggest, not surprisingly, that the stressors that the police encounter in their everyday work are predictive of their overall stress levels. In addition, in mindful police routine stressors such as paperwork, service calls etc. tend to have less of an impact on their overall stress levels. In other words, mindfulness doesn't appear to help with dealing with acute/traumatic or interpersonal stressors, but rather with the stress produced by their everyday work tasks. Since, these routine stressors occur in the majority of the workday, mindfulness may be helpful in reducing overall stress and potentially burnout in the police.
So, moderate the effects of routine stressors on police with mindfulness.
"Meditation is helping police officers to de-escalate volatile situations, improve community relations—and improve their own well-being." – Jill Suttie 
CMCS – Center for Mindfulness and Contemplative Studies
This and other Contemplative Studies posts are also available on Google+ https://plus.google.com/106784388191201299496/posts and on Twitter @MindfulResearch
Study Summary
Chen, S., & Grupe, D. W. (2021). Trait Mindfulness Moderates the Association Between Stressor Exposure and Perceived Stress in Law Enforcement Officers. Mindfulness, 1–14. Advance online publication. https://doi.org/10.1007/s12671-021-01707-4
Abstract
Objectives
To test the magnitude of the relationship between self-reported stressor exposure and perceived stress in police officers using a novel measure of daily work events, and whether dispositional mindfulness and resilience moderate this relationship.
Methods
A total of 114 law enforcement officers from a mid-sized Midwestern US city completed daily logs of job stressors and associated perceived stress, as well as additional self-report measures of perceived stress, trait mindfulness and resilience, and demographics and work information. Principal component analysis (PCA) was used to cluster job stressors into a smaller number of components in a data-driven manner. Linear mixed-effects models were used to test the relationship between stressor exposure and perceived stress for each component, and the moderation of this relationship by trait mindfulness and resilience.
Results
The PCA categorized stressor exposure into three components: (1) acute or traumatic line-of-duty stressors, (2) routine daily stressors, and (3) interpersonal stressors. Results of mixed models showed robust positive relationships between self-reported stressor exposure and corresponding perceived stress across all 3 components. Dispositional mindfulness (but not resilience) moderated the association between stressor exposure and perceived stress for routine stressors, such that individuals with higher dispositional mindfulness showed a relatively attenuated relationship between exposure to routine daily stressors and resulting perceived stress.
Conclusions
Police officers high in dispositional mindfulness may experience daily routine stressors as less stressful, which can reduce the accumulation of general stress in the long term and which could help buffer against negative health outcomes associated with perceived stress.
https://www.ncbi.nlm.nih.gov/pmc/articles/PMC8339391/