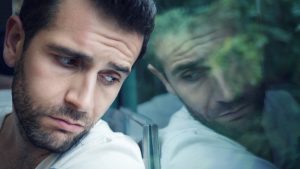 Improve Recovery from Substance Abuse with Rolling Mindfulness Training
By John M. de Castro, Ph.D.
"By facilitating conscious awareness with a nonjudgmental perspective, mindfulness can decrease the vicious circles of anxiety, fear, anger, sadness, depression, guilt, regret, and shame that make so many recovering people vulnerable to relapse." – Dan Mager
Substance abuse is a major health and social problem. There are estimated 22.2 million people in the U.S. with substance dependence. It is estimated that worldwide there are nearly ¼ million deaths yearly as a result of illicit drug use which includes unintentional overdoses, suicides, HIV and AIDS, and trauma. Obviously, there is a need to find effective methods to prevent and treat substance abuse. There are a number of programs that are successful at stopping the drug abuse, including the classic 12-step program emblematic of Alcoholics Anonymous. Unfortunately, the majority of drug and/or alcohol abusers' relapse and return to substance abuse. Hence, it is important to find an effective method to treat substance abuse and prevent relapse.
Mindfulness practices have been shown to improve recovery from various addictions. Mindfulness-based Relapse Prevention (MBRP) has been developed to specifically assist in relapse prevention and has been shown to be effective. "MBRP integrates mindfulness practices with cognitive-behavioral Relapse Prevention therapy and aims to help participants increase awareness and acceptance of difficult thoughts, feelings, and sensations to create changes in patterns of reactive behavior that commonly lead to relapse. Mindfulness training in MBRP provides clients with a new way of processing situational cues and monitoring internal reactions to contingencies, and this awareness supports proactive behavioral choices in the face of high-risk relapse situation." – Grow et al. 2015
Typically, Mindfulness-based Relapse Prevention (MBRP) is administered with a group together from start to end. In practice in residential treatment programs, however, individuals enter treatment at different times. It would be important to examine whether MBRP with rolling admissions, where participants enter the therapy program at different times, is effective in treating substance abuse patients.
In today's Research News article "An open trial of rolling admission mindfulness-based relapse prevention (Rolling MBRP): feasibility, acceptability, dose-response relations, and mechanisms." (See summary below or view the full text of the study at: https://www.ncbi.nlm.nih.gov/pmc/articles/PMC6660179/) Roos and colleagues recruited residents in a short-term residential substance abuse disorders treatment program. They were provided 50 minute, twice per week, for 8 weeks group Mindfulness-based Relapse Prevention (MBRP) program. Participants could enter the program at any time during a 10-month period. They were measured before and after treatment for abstinent days, dependence severity, self-compassion, mindfulness, mental health, craving, and self-efficacy.
They found that the participants completed, on average, 3.69 sessions and the participants rated the sessions as very helpful. They found that in comparison to baseline and patients who did not participate, the rolling Mindfulness-based Relapse Prevention (MBRP) group had significantly decreased cravings, and increased mental health, mindfulness, and self-compassion. In addition, for attendees, the greater the amounts of formal and informal mindfulness practice, the greater the improvements in cravings, mental health, mindfulness, and self-compassion.
Prior studies demonstrated that mindfulness training improves mental health and self-compassion and is effective in improving the mental health of patients with a variety of addictions and in preventing substance abuse relapse. The present study is important in demonstrating that Mindfulness-based Relapse Prevention (MBRP) offered on a rolling basis is also effective. Such a rolling entry treatment program is better suited to the intake of patients in residential substance abuse treatment programs and makes MBRP more useable in these programs.
So, improve recovery from substance abuse with rolling mindfulness training.
"Learning about your personal triggers, developing the ability to breathe through discomfort, and creating a mindfulness based lifestyle in recovery can be lifesavers in both early sobriety and throughout the rest of your life." -Clear Mind Treatment
CMCS – Center for Mindfulness and Contemplative Studies
This and other Contemplative Studies posts are also available on Google+ https://plus.google.com/106784388191201299496/posts and on Twitter @MindfulResearch
Study Summary
Roos, C., Kirouac, M., Stein, E., Wilson, A., Bowen, S., & Witkiewitz, K. (2019). An open trial of rolling admission mindfulness-based relapse prevention (Rolling MBRP): feasibility, acceptability, dose-response relations, and mechanisms. Mindfulness, 10(6), 1062–1073. https://doi.org/10.1007/s12671-018-1054-5
Abstract
Mindfulness-based relapse prevention (MBRP) is an effective treatment for substance use disorders (SUD). However, evidence is primarily based on studies of closed groups, and few studies support flexible formats of MBRP, such as rolling groups. This nonrandomized, open trial evaluated feasibility, acceptability, dose-response relations, and mechanisms of rolling admission MBRP ("Rolling MBRP") offered as part of short-term residential treatment for SUD. Rolling MBRP was developed prior to the trial through an iterative process over several years. Participants included 109 adults (46% female, 74.3% racial/ethnic minorities, mean age=36.40). Rolling MBRP was offered to all patients in the program 2x/week and attendance was tracked. Outcomes were craving, self-efficacy, mental health, mindfulness, and self-compassion at discharge. Self-reported out-of-session mindfulness practice was examined as a mediator of attendance-outcome relations. Analyses involved multiple regression and mediation models. Feasibility was demonstrated by good attendance rates. Acceptability was demonstrated by high engagement in mindfulness practice and high satisfaction ratings. Total sessions attended did not predict outcomes at discharge. However, attending 2+ sessions (versus 1 or none) significantly predicted better mental health and higher mindfulness at discharge, and these effects were mediated by informal and formal mindfulness practice. Total sessions attended had significant indirect effects on craving, self-compassion, mindfulness, and mental health, via mindfulness practice. Results support the feasibility and acceptability of Rolling MBRP and suggest mindfulness practice may be a key mechanism driving effects of MBRP on other key mechanisms during the recovery process, such as decreased craving and improved mental health.
https://www.ncbi.nlm.nih.gov/pmc/articles/PMC6660179/