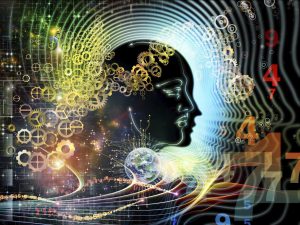 Improve Psychological, Physiological, and Epigenetic Markers of Type 2 Diabetes with Mind-Body Practices
By John M. de Castro, Ph.D.
"Diabetes, like many other chronic diseases, can also affect the mind. Similarly the mind has great power to influence the body." – Diabetes UK
Diabetes is a major health issue. It is estimated that 30 million people in the United States and nearly 600 million people worldwide have diabetes and the numbers are growing. Type II Diabetes results from a resistance of tissues, especially fat tissues, to the ability of insulin to promote the uptake of glucose from the blood. As a result, blood sugar levels rise producing hyperglycemia. Diabetes is heavily associated with other diseases such as cardiovascular disease, heart attacks, stroke, blindness, kidney disease, and circulatory problems leading to amputations. As a result, diabetes doubles the risk of death of any cause compared to individuals of the same age without diabetes.
Type 2 diabetes is largely preventable. One of the reasons for the increasing incidence of Type 2 Diabetes is its association with overweight and obesity which is becoming epidemic in the industrialized world. A leading cause of this is a sedentary life style. Current treatments for Type 2 Diabetes focus on diet, exercise, and weight control. Recently, mindfulness practices have been shown to be helpful in managing diabetes. Mindful movement practices such as Tai Chi and Qigong  and yoga are mindfulness practices that are also gentle exercises. There is accumulating research on the effectiveness of these mind-body practices for the treatment of Type 2 Diabetes. So, it makes sense to examine what has been learned.
In today's Research News article "Changes Induced by Mind-Body Intervention Including Epigenetic Marks and Its Effects on Diabetes." (See summary below or view the full text of the study at: https://www.ncbi.nlm.nih.gov/pmc/articles/PMC7865217/ ) Yang and colleagues review and summarize the published research studies of the effects of mind-body practices on the symptoms of Type 2 Diabetes including epigenetic markers.
They report that moving meditation practices such as Tai Chi and Qigong  and yoga have been shown to significantly improve blood glucose, HbA1c, postprandial blood glucose, total cholesterol, and both low-density and high-density lipoprotein cholesterol. Mindfulness meditation has been shown to significantly improve HbA1c, diabetes-related distress, depression, and stress. In addition, mind-body interventions produce epigenetic changes reflected in DNA methylation modification. More study is needed but these epigenetic changes may underlie the improvements in Type 2 Diabetes produced by mind-body interventions.
Mind-body interventions have been repeatedly demonstrated to significantly reduce depression, anxiety and stress. These psychological states tend to aggravate Type 2 Diabetes. Since mind-mind-body practices reduce depression, anxiety and stress, they produce improvements in the symptoms of diabetes. In addition, mind-body practices produce physiological changes that can improve the symptoms of Type 2 Diabetes. These include activation of the parasympathetic (relaxation) nervous system, lower stress hormone (cortisol) secretion, reduced inflammation, and even reduced age based physiological changes.
These are remarkable findings that suggest that mind-body practices are effective in producing psychological and physiological changes that are very beneficial for the relief of the symptoms of Type 2 Diabetes. These benefits are reflected in changes on the epigenetic level that might ultimately be responsible for the benefits. Clearly, mind-body practices should be incorporated into Type 2 Diabetes treatment programs.
So, improve psychological, physiological, and epigenetic markers of type 2 diabetes with mind-body practices.
"meditation strategies can be useful adjunctive techniques to lifestyle modification and pharmacological management of diabetes and help improve patient wellbeing." Gagan Priya
CMCS – Center for Mindfulness and Contemplative Studies
This and other Contemplative Studies posts are also available on Google+ https://plus.google.com/106784388191201299496/posts and on Twitter @MindfulResearch
Study Summary
Yang, H. J., Koh, E., Sung, M. K., & Kang, H. (2021). Changes Induced by Mind-Body Intervention Including Epigenetic Marks and Its Effects on Diabetes. International journal of molecular sciences, 22(3), 1317. https://doi.org/10.3390/ijms22031317
Abstract
Studies have evidenced that epigenetic marks associated with type 2 diabetes (T2D) can be inherited from parents or acquired through fetal and early-life events, as well as through lifelong environments or lifestyles, which can increase the risk of diabetes in adulthood. However, epigenetic modifications are reversible, and can be altered through proper intervention, thus mitigating the risk factors of T2D. Mind–body intervention (MBI) refers to interventions like meditation, yoga, and qigong, which deal with both physical and mental well-being. MBI not only induces psychological changes, such as alleviation of depression, anxiety, and stress, but also physiological changes like parasympathetic activation, lower cortisol secretion, reduced inflammation, and aging rate delay, which are all risk factors for T2D. Notably, MBI has been reported to reduce blood glucose in patients with T2D. Herein, based on recent findings, we review the effects of MBI on diabetes and the mechanisms involved, including epigenetic modifications.