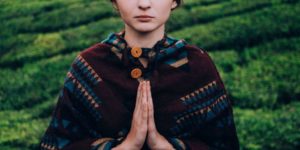 Improve Student Mental Health with a Mindfulness App
By John M. de Castro, Ph.D.
"Students who had been practising mindfulness had distress scores lower than their baseline levels even during exam time, which suggests that mindfulness helps build resilience against stress." – Julieta Galante
In the modern world education is a key for success. Where a high school education was sufficient in previous generations, a college degree is now required to succeed in the new knowledge-based economies. There is a lot of pressure on students to excel so that they can be admitted to the best universities and there is a lot of pressure on university students to excel so that they can get the best jobs after graduation. As a result, parents and students are constantly looking for ways to improve student performance in school.
The primary tactic has been to pressure the student and clear away routine tasks and chores so that the student can focus on their studies. But, this might in fact be counterproductive as the increased pressure can actually lead to stress and anxiety which can impede performance. A better tactic may be the development of mindfulness skills with contemplative practices. These practices and high levels of mindfulness have been shown to be helpful in coping with the school environment and for the performance of both students and teachers. So, perhaps, mindfulness training may provide the needed edge in college academic performance.
The vast majority of the mindfulness training techniques, however, require a certified trained therapist. This produces costs that many students and counseling centers can't afford. In addition, the participants must be available to attend multiple sessions at particular scheduled times that may or may not be compatible with their busy schedules and at locations that may not be convenient. As an alternative, Smartphone Apps have been developed. These have tremendous advantages in decreasing costs, making training schedules much more flexible, and eliminating the need to go repeatedly to specific locations. But, the question arises as to the effectiveness of these Apps.
In today's Research News article "Evaluation of an mHealth App (DeStressify) on University Students' Mental Health: Pilot Trial." (See summary below or view the full text of the study at: https://www.ncbi.nlm.nih.gov/pmc/articles/PMC5801522/ ), Lee and Jung recruited university students and randomly assigned them to either a wait-list condition or to work with a mindfulness app (DeStressify) for a month, 5 days per week for 3 to 20 minutes per day. They were measured before and after the training period for perceived stress, anxiety, depression, sleep quality, health-related quality of life, work productivity, and app use.
They found that after mindfulness app training the students reported significant reductions in perceived stress, fatigue, and anxiety and significant increases in general health-related quality of life, energy, and productivity. A lack in the study was that mindfulness was not measured. So, it cannot be concluded that improvements in mindfulness produced by the App was responsible for the benefits. Nevertheless, these are interesting and potentially important results. They suggest that the use of a mindfulness app by university students can provide improvements in physical and mental health and productivity. This can be important for the students' success in school by making them more energetic and healthy and with less emotional disruption.
This is particularly important as the app does not require expensive staff time. It can be used at the busy students' convenience in both location and time. And it is very easy and inexpensive to use and can be distributed widely. Given the mindfulness app can also improve the students' well-being, it would seem ideal for use by college students.
So, improve student mental health with a mindfulness App.
"If you have unproductive worries, you can train yourself to experience those thoughts completely differently. "You might think 'I'm late, I might lose my job if I don't get there on time, and it will be a disaster!' Mindfulness teaches you to recognize, 'Oh, there's that thought again. I've been here before. But it's just that—a thought, and not a part of my core self,'" – Elizabeth Hoge
CMCS – Center for Mindfulness and Contemplative Studies
This and other Contemplative Studies posts are also available on Google+ https://plus.google.com/106784388191201299496/posts and on Twitter @MindfulResearch
Study Summary
Lee, R. A., & Jung, M. E. (2018). Evaluation of an mHealth App (DeStressify) on University Students' Mental Health: Pilot Trial. JMIR Mental Health, 5(1), e2. http://doi.org/10.2196/mental.8324
Abstract
Background
One in five Canadians experience mental health issues with those in the age range of 15 to 24 years being most at risk of a mood disorder. University students have shown significantly higher rates of mental health problems than the general public. Current university support services are limited by factors such as available staff and finances, and social stigma has frequently been identified as an additional barrier that prevents students from accessing these resources. Mobile health (mHealth) apps are one form of alternative health support that is discrete and accessible to students, and although they are recognized as a promising alternative, there is limited research demonstrating their efficacy.
Objective
The aim of this study was to evaluate a mindfulness-based app's ("DeStressify") efficacy on stress, anxiety, depressive symptomology, sleep behavior, work or class absenteeism, work or school productivity, and quality of life (QoL) among university students.
Methods
Full-time undergraduate students at a Canadian university with smartphones and Internet access were recruited through in-class announcements and on-campus posters. Participants randomized into an experimental condition were given and instructed to use the DeStressify app 5 days a week for 4 weeks. Control condition participants were wait-listed. All participants completed pre- and postintervention Web-based surveys to self-assess stress, anxiety, depressive symptomatology, sleep quality, and health-related QoL.
Results
A total of 206 responses were collected at baseline, with 163 participants completing the study (86 control, 77 experimental). Using DeStressify was shown to reduce trait anxiety (P=.01) and improve general health (P=.001), energy (P=.01), and emotional well-being (P=.01) in university students, and more participants in the experimental condition believed their productivity improved between baseline and postintervention measurements than the number of participants expected to believe so randomly by chance (P=.01). The app did not significantly improve stress, state anxiety, physical and social functioning, and role limitations because of physical or emotional health problems or pain (P>.05).
Conclusions
Mindfulness-based apps may provide an effective alternative support for university students' mental health. Universities and other institutions may benefit from promoting the use of DeStressify or other mindfulness-based mHealth apps among students who are interested in methods of anxiety management or mindfulness-based self-driven health support. Future steps include examining DeStressify and similar mHealth apps over a longer period and in university staff and faculty.
https://www.ncbi.nlm.nih.gov/pmc/articles/PMC5801522/