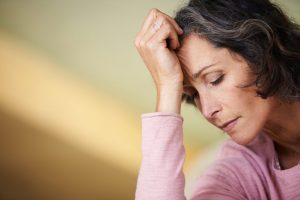 Reduce Burnout in Caregivers for the Elderly with Meditation and Yoga
By John M. de Castro, Ph.D.
"Self-care is very important for preventing caregiver burnout and senior stress, and two of the most effective self-care habits you can start are meditation and yoga." – Harry Cline
There is a tremendous demand for caregiving. It is estimated that over 65 million (29% of the adult population) in the US provides care to someone who is ill, disabled or aged, averaging 20 hours per week spent caring for their loved ones. This caregiving comes at a cost exacting a tremendous toll on caregivers' health and well-being. Caregiving has been associated with increased levels of depression and anxiety as well as higher use of psychoactive medications, poorer self-reported physical health, compromised immune function, and increased mortality. Mindfulness practice for caregivers has been shown to help them cope with the physical and psychological demands of caregiving.
In today's Research News article "The effects of yoga and mindful meditation on elderly care worker's burnout: a CONSORT-compliant randomized controlled trial." (See summary below or view the full text of the study at: https://www.ncbi.nlm.nih.gov/pmc/articles/PMC8753257/ ) Kukihara and colleagues recruited adult caregivers for the elderly and randomly assigned them to receive either no-treatment, or 6 weekly 60-minute programs of either yoga or mindful meditation. They were measured before and after treatment for burnout and provided saliva samples for assay for the stress marker α-amylase.
They found that in comparison to baseline and the no-treatment control group both the yoga and meditation groups had significant reductions in burnout, particularly emotional exhaustion, and the salivary stress marker α-amylase. There were no significant differences in the benefits of the yoga or the mindful meditation programs.
So, practice yoga or meditation to reduce burnout and stress in caregivers for the elderly.
"Caregiving for a senior is a wonderful thing to do, but it comes with its difficulties and stresses. Yoga and meditation are two practices that can help seniors and their caregivers lead happier and healthier lives." – Beverly Nelson
CMCS – Center for Mindfulness and Contemplative Studies
This and other Contemplative Studies posts are also available on Twitter @MindfulResearch
Study Summary
Kukihara, H., Ando, M., & Yamawaki, N. (2022). The effects of yoga and mindful meditation on elderly care worker's burnout: a CONSORT-compliant randomized controlled trial. Journal of rural medicine : JRM, 17(1), 14–20. https://doi.org/10.2185/jrm.2021-021
Abstract
Objectives: This study aims to investigate the effects of mindful meditation and yoga on reducing burnout and stress in care workers who assist elderly individuals. Knowing how to reduce burnout is important because that of care workers is associated with the quality of client care, worker productivity, and job turnover.
Patients and Methods: The participants included 44 care workers who worked for elderly care facilities in rural Fukuoka. They were randomly assigned to one of three intervention groups: control, yoga, or mindfulness. In the yoga intervention group, a certified yoga instructor taught a 60-minute yoga session each week for six weeks. In the mindfulness group, an experienced medical doctor instructed a mindful meditation program for the same length. Participants were asked to complete the Japanese Burnout Scale (JBS), and the research team collected the level of α-amylase in saliva using NIPRO: T-110-N pre- and post-interventions.
Results: MANOVA was performed with each intervention (control, yoga, mindfulness) as the independent variable on the three subscales of the JBS (emotional exhaustion, depersonalization, and personal achievement) and a biomarker of stress level (α-amylase). The results indicated a significant main effect of interventions, and a follow-up ANOVA showed a significant effect of interventions on emotional exhaustion and personal achievement.
Conclusion: The results indicate that practicing mindful meditation or yoga for 60 minutes once a week for six weeks can reduce care workers' burnout. This study was notable because the biomarker of stress also improved. It is strongly recommended and encouraged that institutions caring for the elderly population provide mindful meditation or yoga intervention to reduce burnout, which benefits not only care workers but also their clients.
https://www.ncbi.nlm.nih.gov/pmc/articles/PMC8753257/