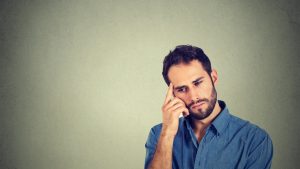 Alter Memory Processes with Mindfulness
By John M. de Castro, Ph.D.
"mindfulness training can improve working memory by overcoming proactive interference, which occurs when old information prevents the recall of new information." – Sara Lazar
Humans have both an amazing capacity to remember. Our long-term store of information is virtually unlimited. Often the problem is retrieving that information when needed. Memory ability is so important to everyday human functioning that it is important to study ways to maintain or improve it. Mindfulness has been shown to improve working memory capacity.. But little is known about the components of memory that are affected by mindfulness training.
In today's Research News article "Mindfulness and false memories: state and dispositional mindfulness does not increase false memories for naturalistic scenes presented in a virtual environment." (See summary below or view the full text of the study at: https://www.ncbi.nlm.nih.gov/pmc/articles/PMC8885469/ ) Ayache and colleagues recruited college students and randomly assigned them to a mindfulness condition or a control condition. They were measured for mindfulness, depression, mood, and cognitive flexibility. The participants listened to a 15-minute audio instruction on mindfulness or a philosophical tale. Afterward they completed scales measuring sleepiness, mind wandering, focused attention, internal absorption, body awareness, and external absorption. They then completed a memory task involving watching a virtual scene with many elements including animals, fruits, vegetables, musical instruments, furniture, clothes, and tools. They were then presented with a number of items some of which were included in the scene and some that were not and asked to indicate whether they had seen them in the scene.
They found that in comparison to the control condition after mindfulness induction the participants had significantly higher levels of body awareness, focused attention, and sleepiness. The mindfulness group also had significant increases in memory sensitivity. Also, mindfulness non-reactivity levels were associated with better overall recall rates while acting with awareness was associated with false recognitions.
The findings are complex but suggest that brief mindfulness inductions can affect memory processes. To disentangle the various components more research is warranted.
"When you try to learn something new, it's difficult to do it because you have all these past memories that interfere. It makes a lot of sense that mindfulness might improve that, because the tendency to attend to the present moment is a core concept of mindfulness." – Jonathan Greenberg
CMCS – Center for Mindfulness and Contemplative Studies
This and other Contemplative Studies posts are also available on Twitter @MindfulResearch
Study Summary
Ayache, J., Abichou, K., La Corte, V., Piolino, P., & Sperduti, M. (2022). Mindfulness and false memories: state and dispositional mindfulness does not increase false memories for naturalistic scenes presented in a virtual environment. Psychological research, 86(2), 571–584. https://doi.org/10.1007/s00426-021-01504-7
Abstract
Mindfulness attracted increased research interests in the last decade, reporting an overall beneficial effect of this practice on cognitive performances. Nevertheless, recently a possible detrimental impact of mindfulness has been underlined. While the effect of mindfulness on memory remains under-explored, recent studies have observed an increased false-memory susceptibility after mindfulness practice. A possible explanatory mechanism has been suggested, related to the nature of the studied material. For semantically related information, mindfulness would increase false memories; however, the addition of rich perceptual information could prevent this detrimental effect. The present study aimed to verify this hypothesis by testing the impact of state mindfulness induced by a short meditation session, and dispositional mindfulness on the production of false memory for pictorial material presented in a complex virtual environment. We employed a virtual reality version of the Deese–Roediger–McDermott paradigm (DRM), a classical protocol to induce false memories. Contrary to previous studies, we did not observe any effect of mindfulness on false or correct memories (free recall and recognition) after a short mindfulness practice session compared to a control condition. Nonetheless, we found a beneficial effect of mindfulness practice on memory sensitivity. Additionally, we reported a positive and negative effect of dispositional mindfulness on memory outcomes. While the Non-Reactivity facet was associated with overall better memory performances, we observed an association between the Acting with Awareness facet and an increased recollection of lures. We discuss these findings in line with a recent proposal on the link between mindfulness and episodic memory.
https://www.ncbi.nlm.nih.gov/pmc/articles/PMC8885469/