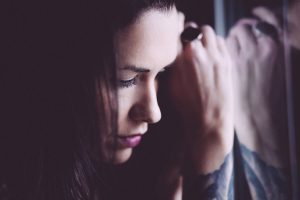 Improve Eating Disorders with Dialectical Behavior Therapy
By John M. de Castro, Ph.D.
"Dialectical behavioral therapy encourages change but also promotes acceptance. The term dialectic means that two opposite ideas can be correct at the same time. This is helpful for individuals in eating disorder treatment as most of these clients adopt an "all or nothing view". The dialectical view appeals to many as they navigate recovery; they can accept their difficulties and work towards changing them." – Discovery
Around 30 million people in the United States of all ages and genders suffer from an eating disorder: either anorexia nervosa, bulimia, or binge eating disorder. 95% of those who have eating disorders are between the ages of 12 and 26. Eating disorders are not just troubling psychological problems, they can be deadly, having the highest mortality rate of any mental illness. Binge eating disorder involves eating a large amount of food within a short time-period while experiencing a sense of loss of control over eating.
Eating disorders can be difficult to treat because eating is necessary and cannot be simply stopped as in smoking cessation or abstaining from drugs or alcohol. One must learn to eat appropriately not stop. So, it is important to find methods that can help prevent and treat eating disorders. Contemplative practices, mindfulness, and mindful eating have shown promise for treating eating disorders. Dialectical Behavior Therapy (DBT) produces behavior change by focusing on changing the thoughts and emotions that precede problem behaviors, as well as by solving the problems faced by individuals that contribute to problematic thoughts, feelings, and behaviors. In DBT five core skills are practiced; mindfulness, distress tolerance, emotion regulation, the middle path, and interpersonal effectiveness. It is likely, then that DBT is effective in treating eating sidorders.
There is accumulating evidence of the effectiveness of Dialectical Behavior Therapy (DBT) for the treatment of eating disorders. So, it makes sense to review what has been learned. In today's Research News article "." (See summary below or view the full text of the study at: https://www.ncbi.nlm.nih.gov/pmc/articles/PMC8470932/ ) Rozakou-Soumalia and colleagues review, summarize, and perform a meta-analysis of the published controlled research studies of the effectiveness of DBT in the treatment of eating disorders.
They identified 11 published studies, 10 of which were randomized controlled trials. They report that the published research found that Dialectical Behavior Therapy (DBT) produced a significant increase in emotion regulation and a significant decrease in depression, body mass index, and the severity of eating disorders symptoms, including binge eating episodes.
These findings of the published research suggest that Dialectical Behavior Therapy (DBT) is an effective treatment for eating disorders, reducing the severity of the symptoms. A core issue for patients with eating disorders is an inability to effectively deal with their emotions. The findings suggest that one way that DBT improves eating disorders is by increasing the patient's ability to effectively regulate their emotions. Mindfulness training, which is contained in DBT has been shown in a wide range of research studies to improve emotion regulation and this may be the mechanism by which DBT improves eating disorders.
So, improve eating disorders with Dialectical Behavior Therapy.
"DBT techniques equip eating disorder sufferers with methods for identifying triggers and improving responses to stress, (such as engaging in breathing and relaxation exercises), and applying mindful eating." – Eating Disorders Hope
CMCS – Center for Mindfulness and Contemplative Studies
This and other Contemplative Studies posts also available on Google+ https://plus.google.com/106784388191201299496/posts and on Twitter @MindfulResearch
Study Summary
Rozakou-Soumalia, N., Dârvariu, Ş., & Sjögren, J. M. (2021). Dialectical Behaviour Therapy Improves Emotion Dysregulation Mainly in Binge Eating Disorder and Bulimia Nervosa: A Systematic Review and Meta-Analysis. Journal of Personalized Medicine, 11(9), 931. https://doi.org/10.3390/jpm11090931
Abstract
Emotion dysregulation is a transdiagnostic phenomenon in Eating Disorders (ED), and Dialectical Behaviour Therapy (DBT) (which was developed for reducing dysregulated emotions in personality disorders) has been employed in patients with ED. This systematic review and meta-analysis investigated whether the effect of DBT was stronger on emotion dysregulation, general psychopathology, and Body Mass Index (BMI) in participants with ED, when compared to a control group (active therapy and waitlist). Eleven studies were identified in a systematic search in accordance with PRISMA guidelines. Most studies included participants with Binge Eating Disorder (BED) (n = 8), some with Bulimia Nervosa (BN) (n = 3), and only one with Anorexia Nervosa (AN). The pooled effect of DBT indicated a greater improvement in Emotion Regulation (ER) (g = −0.69, p = 0.01), depressive symptoms (g = −0.33, p < 0.00001), ED psychopathology (MD = −0.90, p = 0.005), Objective Binge Episodes (OBE) (MD = −0.27, p = 0.003), and BMI (MD = −1.93, p = 0.01) compared to the control group. No improvement was detected in eating ER following DBT (p = 0.41). DBT demonstrated greater efficacy compared with the control group in improving emotion dysregulation, ED psychopathology, and BMI in ED. The limitations included the small number of studies and high variability.
https://www.ncbi.nlm.nih.gov/pmc/articles/PMC8470932/