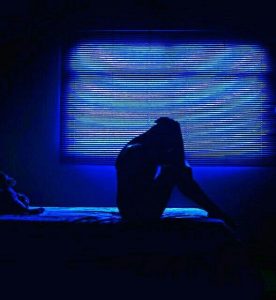 Control Chronic Pain with Mindfulness
By John M. de Castro, Ph.D.
"Mindfulness is not like traditional painkillers, which are intended to dull or eliminate pain. While many experts recommend mindfulness-based practices to manage pain, the goal of those practices is typically not to remove pain entirely, but to change your relationship with it so that you are able to experience relief and healing in the middle of uncomfortable physical sensations." – Andrea Uptmor
We all have to deal with pain. It's inevitable, but hopefully it's mild and short lived. For a wide swath of humanity, however, pain is a constant in their lives. At least 100 million adult Americans have chronic pain conditions. The most common treatment for chronic pain is drugs. These include over-the-counter analgesics and opioids. But opioids are dangerous and highly addictive. Prescription opioid overdoses kill more than 14,000 people annually. So, there is a great need to find safe and effective ways to lower the psychological distress and improve the individual's ability to cope with the pain.
There is an accumulating volume of research findings that demonstrate that mindfulness practices, in general, are effective in treating pain. Mindfulness appears to work by changing how the patient relates to pain rather than actually reducing or eliminating the pain. Cognitive Behavioral Therapy (CBT) is directed to change thought patterns and has also been shown to be an effective therapy for chronic pain. What is not known is the most effective treatment for chronic pain. The evidence has been accumulating. So, it makes sense to step back and summarize what has been learned.
In today's Research News article "Differential efficacy between cognitive-behavioral therapy and mindfulness-based therapies for chronic pain: Systematic review." (See summary below or view the full text of the study at: https://www.ncbi.nlm.nih.gov/pmc/articles/PMC7753033/ ) Pardos-Gascón and colleagues review and summarize the published randomized clinical trials of the effectiveness of mindfulness-based and cognitive-behavioral treatments for chronic pain. They identified 18 published randomized clinical trials.
They report that the published studies found that mindfulness-based treatments produced significant reductions in symptoms and impact of the pain on the patients' lives for patients with fibromyalgia, low back pain, and headache. There were few studies that compared mindfulness-based treatment to Cognitive Behavioral Therapy (CBT) but the few that did, did not find significant differences in effectiveness. It is clear that more direct comparisons are needed. Regardless, mindfulness-based treatments are effective for chronic pain.
So, control chronic pain with mindfulness.
"Daily mindfulness practice can be helpful for people living with chronic pain because sometimes there are negative or worrisome thoughts about the pain. These thoughts are normal, and can affect mood and increase pain. Being able to focus on relaxing the body, noticing the breath and body sensations as being there just as they are, can help manage pain, as well as reduce depression and anxiety symptoms." – Andrea Neckar
CMCS – Center for Mindfulness and Contemplative Studies
This and other Contemplative Studies posts are also available on Google+ https://plus.google.com/106784388191201299496/posts and on Twitter @MindfulResearch
Study Summary
Pardos-Gascón, E. M., Narambuena, L., Leal-Costa, C., & van-der Hofstadt-Román, C. J. (2021). Differential efficacy between cognitive-behavioral therapy and mindfulness-based therapies for chronic pain: Systematic review. International journal of clinical and health psychology : IJCHP, 21(1), 100197. https://doi.org/10.1016/j.ijchp.2020.08.001
Abstract
Background/Objective: To assess the differential efficacy between mindfulness-based interventions and cognitive-behavioral Therapy (CBT) on chronic pain across medical conditions involving pain. Method: ProQuest, Science Direct, Google Scholar, Pubmed, and Embase databases were searched to identify randomized clinical trials. Measurements of mindfulness, pain, mood, and further miscellaneous measurements were included. Results: 18 studies met the inclusion criteria (fibromyalgia, n = 5; low back pain, n = 5; headache/migraine, n = 4; non-specific chronic pain, n = 4). In fibromyalgia, mindfulness based stress reduction (MBSR) was superior to the usual care and Fibroqol, in impact and symptoms. In low back pain, MBSR was superior to the usual care, but not to CBT, in physical functionality and pain intensity. There were no studies on differential efficacy between mindfulness and CBT for headache and non-specific chronic pain, but Mindfulness interventions were superior to the usual care in these syndromes. Conclusions: Mindfulness interventions are superior to usual cares in all diagnoses, but it is not possible to conclude their superiority over CBT. Comparisons between mindfulness interventions are scarce, with MBSR being the most studied. In central sensitization syndromes, variables associated with pain tend to improve with treatment. More research is needed to differentiate diagnosis and intervention.
https://www.ncbi.nlm.nih.gov/pmc/articles/PMC7753033/