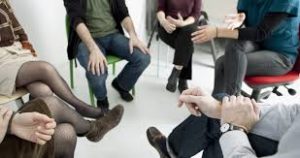 Improve Mental Health with Mindfulness
By John M. de Castro, Ph.D.
"While mindfulness will not solve all of our problems, it is a powerful tool with great potential to help us all transform our relationship with our problems when it is not possible, or desirable, to eliminate them." – Elana Miller
Mindfulness training has been shown to be effective in improving physical and psychological health and particularly with the physical and psychological reactions to stress. Techniques such as Mindfulness Training, Mindfulness-Based Stress Reduction (MBSR) and Mindfulness-Based Cognitive Therapy (MBCT) as well as Yoga practice and Tai Chi or Qigong practice have been demonstrated to be effective. This has led to an increasing adoption of these mindfulness techniques for the physical and psychological health and well-being of both healthy and ill individuals.
In today's Research News article "Mindfulness-Based Interventions in Psychiatry." (See summary below or view the full text of the study at: https://www.ncbi.nlm.nih.gov/pmc/articles/PMC5870875/ ), Shapero and colleagues review and summarize the published research literature on the application of mindfulness techniques to the treatment of mental illnesses.
They report that the most commonly used mindfulness technique for the treatment of mental illness is Mindfulness-Based Cognitive Therapy (MBCT) particularly for the treatment of major depressive disorder. MBCT has been shown to be as effective as antidepressant drugs in relieving the symptoms of depression and preventing depression reoccurrence and relapse. In addition, it appears to be effective as either a supplement to or a replacement for these drugs.
Mindfulness-based interventions (MBIs) have also been found to improve mood and relieve anxiety in patients suffering from anxiety and mood disorders and treat the symptoms of Bipolar Disorder, Obsessive Compulsive Disorder, Generalized Anxiety Disorder, and eating disorders. They have also been found to reduce drug cravings and use as well as reduce substance abuse relapse after treatment.
They further report that the research suggests that Mindfulness-based interventions (MBIs) produce these benefits by focusing on the present moment in a non-reactive and non-judgmental way and improving emotion regulation and thereby decreasing negative thought patterns, emotional reactivity, rumination, and worry, and increasing self-compassion. In the cognitive realm, MBIs appear to produce a different relationship with the thoughts of the individuals by noticing them and developing different ways of relating and reacting to them.
One way that MBIs appear to have their effects is by altering the nervous system in a process known as neuroplasticity. These include changes to eight brain regions, including areas associated with meta-awareness (frontopolar cortex), exteroceptive and interoceptive body awareness (sensory cortices and insula), memory consolidation and reconsolidation (hippocampus), self and emotion regulation (anterior and mid cingulate; orbitofrontal cortex), and intra- and interhemispheric communication (superior longitudinal fasciculus; corpus callosum).
These are striking findings that strongly suggest that Mindfulness-based interventions (MBIs) are safe and very effective treatments for a wide array of psychiatric disorders. They appear to work by altering thought processes, emotion regulation, and focus on the present moment. They appear to alter the brain to produce these benefits. This suggests that MBIs should be widely prescribed to relieve the symptoms and suffering produced by mental illness.
So, improve mental health with Mindfulness.
"Mindfulness and the traditional way psychiatry is practiced are really more divergent than anything else. Psychiatry is about removing emotional pain, whereas mindfulness teaches us the value of being present with our pain. It was through the practice of mindfulness that I started to learn this new perspective and started to relate to my own pain differently. Instead of running away from it, I was taught to welcome it; to befriend it and thus convert it into a source for my own emotional and spiritual growth." – Russel Razzaque
CMCS – Center for Mindfulness and Contemplative Studies
This and other Contemplative Studies posts are also available on Google+ https://plus.google.com/106784388191201299496/posts and on Twitter @MindfulResearch
Study Summary
Shapero, B. G., Greenberg, J., Pedrelli, P., de Jong, M., & Desbordes, G. (2018). Mindfulness-Based Interventions in Psychiatry. Focus (American Psychiatric Publishing), 16(1), 32–39. http://doi.org/10.1176/appi.focus.20170039
Abstract
Mindfulness meditation has a longstanding history in eastern practices that has received considerable public interest in recent decades. Indeed, the science, practice, and implementation of Mindfulness Based Interventions (MBIs) have dramatically increased in recent years. At its base, mindfulness is a natural human state in which an individual experiences and attends to the present moment. Interventions have been developed to train individuals how to incorporate this practice into daily life. The current article will discuss the concept of mindfulness and describe its implementation in the treatment of psychiatric disorders. We further identify for whom MBIs have been shown to be efficacious and provide an up-to-date summary of how these interventions work. This includes research support for the cognitive, psychological, and neural mechanisms that lead to psychiatric improvements. This review provides a basis for incorporating these interventions into treatment.
https://www.ncbi.nlm.nih.gov/pmc/articles/PMC5870875/