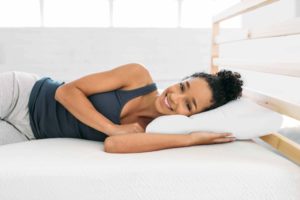 Improve Sleep with Tai Chi
By John M. de Castro, Ph.D.
"Tai chi, a lifestyle intervention that targets stress that can lead to insomnia, was also found to reduce inflammation, and did so by reducing the expression of inflammation at the cellular level and by reversing activation of inflammatory signaling pathways." – Science Daily
It is estimated that over half of Americans sleep too little due to stress. As a result, people today sleep 20% less than they did 100 years ago. Not having a good night's sleep has adverse effects upon the individual's health, well-being, and happiness. Yet over 70 million Americans suffer from disorders of sleep and about half of these have a chronic disorder. It has been estimated that about 4% of Americans revert to sleeping pills. But, these do not always produce high quality sleep and can have problematic side effects. So, there is a need to find better methods to improve sleep. Mindfulness-based practices have been reported to improve sleep amount and quality. In addition, exercise has been shown to improve sleep.
Tai Chi and Qigong are ancient mindfulness practices involving slow prescribed movements. They are gentle and completely safe, can be used with the elderly and sickly, is inexpensive to administer, can be performed in groups or alone, at home or in a facility or even public park, and can be quickly learned. In addition, it can also be practiced in social groups without professional supervision. This can make it fun, improving the likelihood of long-term engagement in the practice. Since Tai Chi and Qigong are both mindfulness practices and exercises, they may be effective treatments to improve sleep.
In today's Research News article "Tai Chi Improves Sleep Quality in Healthy Adults and Patients with Chronic Conditions: A Systematic Review and Meta-analysis." See summary below or view the full text of the study at: https://www.ncbi.nlm.nih.gov/pmc/articles/PMC5570448/, Raman and colleagues review and summarize the published research literature on the ability of Tai Chi practice to improve sleep quality. They found 11 published studies, 9 of which were randomized controlled trials.
They reported that the research demonstrated that Tai Chi practice significantly improves both self-report and objective measures of sleep quality in a variety of people with and without illness. The improvements included decreases in the time to go to sleep and the use of sleeping pills and increases in sleep duration. No significant negative side effects were reported. Hence, Tai Chi practice appears to be a safe and effective treatment to improve sleep in both well and sickly people.
These are exciting and important findings that support the use of Tai Chi practice for the improvement in sleep. The mechanism by which Tai Chi practice produces sleep improvement is not known. The ability of mindfulness practices to reduce the physiological and psychological responses to stress may remove this obstacle to a good night's sleep and thereby improve sleep. Regardless, it is clear that Tai Chi practice may be a solution to the chronic sleep problems experienced by many.
So, improve sleep with Tai Chi.
"The practice of Chi Gong can be used as a spiritual aid to help connect with a higher power, which can provide comfort and peace for those having difficulty sleeping. Even for individuals who are not spiritual, the mental, emotional and physical benefits are worth the effort in order to obtain restful sleep." – Sifu Romain
CMCS – Center for Mindfulness and Contemplative Studies
This and other Contemplative Studies posts are also available on Google+ https://plus.google.com/106784388191201299496/posts and on Twitter @MindfulResearch
Study Summary
Raman, G., Zhang, Y., Minichiello, V. J., D'Ambrosio, C. M., & Wang, C. (2013). Tai Chi Improves Sleep Quality in Healthy Adults and Patients with Chronic Conditions: A Systematic Review and Meta-analysis. Journal of Sleep Disorders & Therapy, 2(6), 141. http://doi.org/10.4172/2167-0277.1000141
Abstract
Background
Physical activity and exercise appear to improve sleep quality. However, the quantitative effects of Tai Chi on sleep quality in the adult population have rarely been examined. We conducted a systematic review and meta-analysis evaluating the effects of Tai Chi on sleep quality in healthy adults and disease populations.
Methods
Medline, Cochrane Central databases, and review of references were searched through July 31, 2013. English-language studies of all designs evaluating Tai Chi's effect on sleep outcomes in adults were examined. Data were extracted and verified by 2 reviewers. Extracted information included study setting and design, population characteristics, type and duration of interventions, outcomes, risk of bias and main results. Random effect models meta-analysis was used to assess the magnitude of treatment effect when at least 3 trials reported on the same sleep outcomes.
Results
Eleven studies (9 randomized and 2 non-randomized trials) totaling 994 subjects published between 2004 and 2012 were identified. All studies except one reported Pittsburg Sleep Quality Index. Nine randomized trials reported that 1.5 to 3 hour each week for a duration of 6 to 24 weeks of Tai Chi significantly improved sleep quality (Effect Size, 0.89; 95% confidence interval [CI], 0.28 to 1.50), in community-dwelling healthy participants and in patients with chronic conditions. Improvement in health outcomes including physical performance, pain reduction, and psychological well-being occurred in the Tai Chi group compared with various controls.
Limitations
Studies were heterogeneous and some trials were lacking in methodological rigor.
Conclusions
Tai Chi significantly improved sleep quality in both healthy adults and patients with chronic health conditions, which suggests that Tai Chi may be considered as an alternative behavioral therapy in the treatment of insomnia. High-quality, well-controlled randomized trials are needed to better inform clinical decisions.