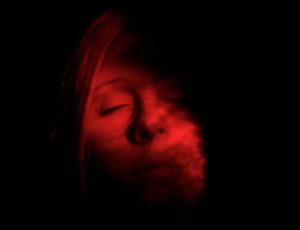 By John M. de Castro, Ph.D.
"Dostoevsky described his seizures in a letter to a friend: "I feel entirely in harmony with myself and the whole world, and this feeling is so strong and so delightful that for a few seconds of such bliss one would gladly give up 10 years of one's life, if not one's whole life."" – Anil Ananthaswamy
Millions of people worldwide perform practices, such as meditation, yoga, and prayer, to achieve a spiritual awakening. Others use drugs such as peyote, ayahuasca  and psilocybin to induce spiritual awakenings. If successful, these people report unique profound experiences that permanently alter their lives and the way they perceive the world. These experiences have many characteristics many of which are unique to the experiencer, their religious context, and their present situation. They include a state of ecstasy, bliss, love and joy, a sense of ultimate freedom and belonging, a transcendence of space and time, a sense of lacking control over the event, a greater sense of meaning and purpose of life, a sense of timelessness, a sense of having encountered ultimate reality, a sense of sacredness, a sense that one cannot adequately describe the richness of this experience. But, the common, central feature of all of these experiences is a sense on oneness, that all things are contained in a single thing, a sense of union with the universe and/or God and everything in existence.
The fact that these experiences can be induced by drugs and that drugs have their effects by altering the chemistry of the nervous system, has led to the notion that perhaps these experiences are not actually spiritual but rather simply an altered state of the brain produced by drugs or intense spiritual practices. An important observation in this regard is that alterations of the brain can make it more likely that an individual will have a spiritual experience. Spiritual experiences can occur occasionally with epileptic seizures. This may provide clues as to what neural structures are involved in spiritual experiences.
In today's Research News article "Ecstatic Epileptic Seizures: A Glimpse into the Multiple Roles of the Insula." See:
https://www.facebook.com/ContemplativeStudiesCenter/photos/a.628903887133541.1073741828.627681673922429/1278188525538404/?type=3&theater
or below or view the full text of the study at:
http://www.ncbi.nlm.nih.gov/pmc/articles/PMC4756129/
Gschwind and Picard review published cases of individuals who report spiritual experiences with the onset of an epileptic seizure. Their review led them to hypothesize that the focal area for the production of spiritual experiences is the insular cortex. This is a large piece pf cerebral cortex that has been enfolded with growth of the cortex and does not appear on the surface. It has been covered and is buried deep inside at the juncture of the parietal, temporal, and frontal lobes. The insula is highly interconnected with a wide variety of other cortical and subcortical areas of the brain. It has been implicated in consciousness and appears to play a role in diverse functions usually linked to emotion or the regulation of the body's homeostasis. These functions include perception, motor control, self-awareness, cognitive functioning, and interpersonal experience. So, the insula would appear to be well situated to produce and affect higher level experiences.
Gschwind and Picard review cases of spiritual (ecstatic) experiences that occur with epileptic seizures either located in or affecting the activity of the insula. In addition, they review cases where direct electrical stimulation of the insula produce reports of spiritual-like experiences in awake humans. This together with the widespread interconnectivity of the insula and its suspected role in higher conscious experience, makes a case that the insula is the area of the brain that is central to spiritual (ecstatic) experiences.
The reviewed information is highly complex and the conclusions are speculative. They are far from proving the case that the insula is responsible for spiritual (ecstatic) experiences. But, it provides sufficient enticing evidence that further scrutiny of this area and its association to these experiences should be undertaken. It should be mentioned that no area in the brain works alone. Rather complex behaviors and experiences are produced by the joint action of large numbers of areas throughout the brain. So, pointing to the insula only suggests that it may be central to the disparate neural system underlying spiritual (ecstatic) experiences.
That spiritual (ecstatic) experiences can be produced by epileptic seizures and by electrical stimulation of the brain, combined with the fact that drugs that alter brain chemistry can also produce these experiences, suggests that neural systems may underlie all spiritual experiences. This should not be surprising as the experiences are physical in nature, very unusual sensory experiences, but physical experiences nonetheless. So, it should be as no surprise that a physical entity, the brain, may underlie them. It has yet to be conclusively shown, however, the experiences produced by epilepsy, stimulation, or drugs is the same as that reported by mystics and spiritual seekers. This also leaves open the question as to what it is that's registering and aware of. these experiences. It appears that regardless of what produces them, the underlying awareness registering them is unchanged.
"The anterior insula may be where all manner of feelings, including bodily pleasures and pains; sights, sounds and smells; emotions, expectations and intentions; and even the sense of one's physical surroundings are integrated into a unified sense of a "self" moving through time.
If this hypothesis is true, then disturbances to the anterior insula would likely cause disturbances to the usual sense of self-awareness." – Jim Schnabel
CMCS – Center for Mindfulness and Contemplative Studies
This and other Contemplative Studies posts are available at the Contemplative Studies Blog http://contemplative-studies.org/wp/
Study Summary
Gschwind, M., & Picard, F. (2016). Ecstatic Epileptic Seizures: A Glimpse into the Multiple Roles of the Insula. Frontiers in Behavioral Neuroscience, 10, 21. http://doi.org/10.3389/fnbeh.2016.00021
Abstract
Ecstatic epileptic seizures are a rare but compelling epileptic entity. During the first seconds of these seizures, ecstatic auras provoke feelings of well-being, intense serenity, bliss, and "enhanced self-awareness." They are associated with the impression of time dilation, and can be described as a mystic experience by some patients. The functional neuroanatomy of ecstatic seizures is still debated. During recent years several patients presenting with ecstatic auras have been reported by others and us (in total n = 52); a few of them in the setting of presurgical evaluation including electrical brain stimulation. According to the recently recognized functions of the insula, and the results of nuclear brain imaging and electrical stimulation, the ecstatic symptoms in these patients seem to localize to a functional network centered around the anterior insular cortex, where we thus propose to locate this rare ictal phenomenon. Here we summarize the role of the multiple sensory, autonomic, affective, and cognitive functions of the insular cortex, which are integrated into the creation of self-awareness, and we suggest how this system may become dysfunctional on several levels during ecstatic aura.